It's time to satisfy your pent-up desire to explore. And what better way to do that than with an adventure in San Francisco? We can't wait to welcome you to the City by the Bay.
1. Explore Angel island:
Angel Island is often considered the "less famous" Alcatraz, but this simply means that it's less crowded and less expensive than its Bay Island counterpart. It's also the "one-stop-shop" of day trip getaways. Historical tours, hiking, biking, and a cute café by the water. This island's got it all, and it's easy to do most of it in a single day.
2. Hop On Hop Off bus tour:
Regularly scheduled, San Francisco tours are a great way to experience San Francisco. Whether you choose a hop-on/hop-off tour or traditional bus tour, chances are you will get some of the best views of sights and landmarks as well as knowledgeable and entertaining guides.
3. Bike over the Golden Gate Bridge:
The city's legendary hills and multiple dedicated lanes support the biking culture and complement the diverse cycling experience, taking one from the colder and windier outskirts to the warmer and calmer interior of downtown.
4. Cruise the Bay:
Founded in 1892, the family-owned Red and White Fleet is legendary for its premiere San Francisco cruises. Guests join the cruise for the best memories of San Francisco Bay; the memory of seeing, feeling, and hearing the Bay from the water.
5. Tour Oracle Park:
A Behind-the-Scenes Tour of iconic Oracle Park is a great idea for any sports fan or Giants baseball fanatic.
6. Dine outside:
While San Francisco restaurants have resumed indoor dining service, many of our favorite places for great food have expanded their outdoor dining capacity, giving everyone plenty of options to dine in San Francisco. More room means less waiting, and that's always a good thing.

7. Tour the city on foot
Don't let the hills fool you. San Francisco is incredibly easy to see on foot. Explore San Francisco's oldest and most vibrant neighborhood on foot.
8. Visit Alcatraz:
Alcatraz Cruises is the National Park Service Concessioner serving visitors to Alcatraz Island. Open seven days a week, with several daily departures, Alcatraz is a place to experience for locals and visitors alike.
9.Explore Sutro Baths:
The Sutro Baths were the passion project of Adolph Sutro, an entrepreneur who was also a former mayor of San Francisco. Set in the western part of the city on a cliff facing the ocean. If you're planning a visit to San Francisco's Richmond District, it's worth visiting the ruins of the Sutro Baths, both for their breathtaking views and rich history.

10.Picnic at Dolores Park:
Where all the locals love to hang out and take in breathtaking views of the city. All you need to bring is a blanket to sit on and take it all in. There are tons of characters here, so you'll never be bored just people watching. Especially if you bring in some delicious food from restaurant neighbors.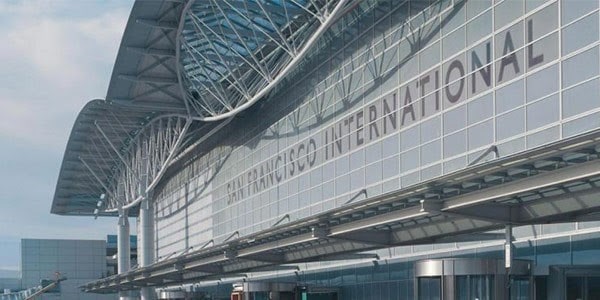 For more information and more options visit link
Take a self-Guided "Matrix resurrections" tour of San Francisco
It feels right that one of the biggest, boldest, and most innovative movie franchises in history would set its return to the silver screen in San Francisco.
Movie fans can take a walk in Neo's footsteps and into the rabbit hole with this new self-guided tour we've created based on filming locations in the city. To access a digital map, visit https://bit.ly/MatrixSFTour.