During India's struggle for independence, numerous leaders rose to prominence. One of the most prominent amongst those fearless leaders was Subhas Chandra Bose who was admired by all. Subhas Chandra Bose, also known as "Netaji," was an important figure in India's war for independence. He was born on January 23rd, 1897, which is celebrated as his birth anniversary, every year. He took part in the Civil Disobedience Movement during India's freedom struggle. He was a member of the Indian National Congress as well. In 1943, he travelled to Japan and began the establishment of the Indian National Army. Netaji's birthday is celebrated all over India. In Bengal almost every other family celebrates Netaji's Birthday. Popular Singer and Ace painter Soumita Saha paid tribute to Netaji Subhas Chandra Bose in a unique manner. Soumita is not only popular as a singer but known as skilled painter nation wide. She dedicated a video to Netaji where she is seen making a beautiful portrait of Netaji Subhas Chandra Bose.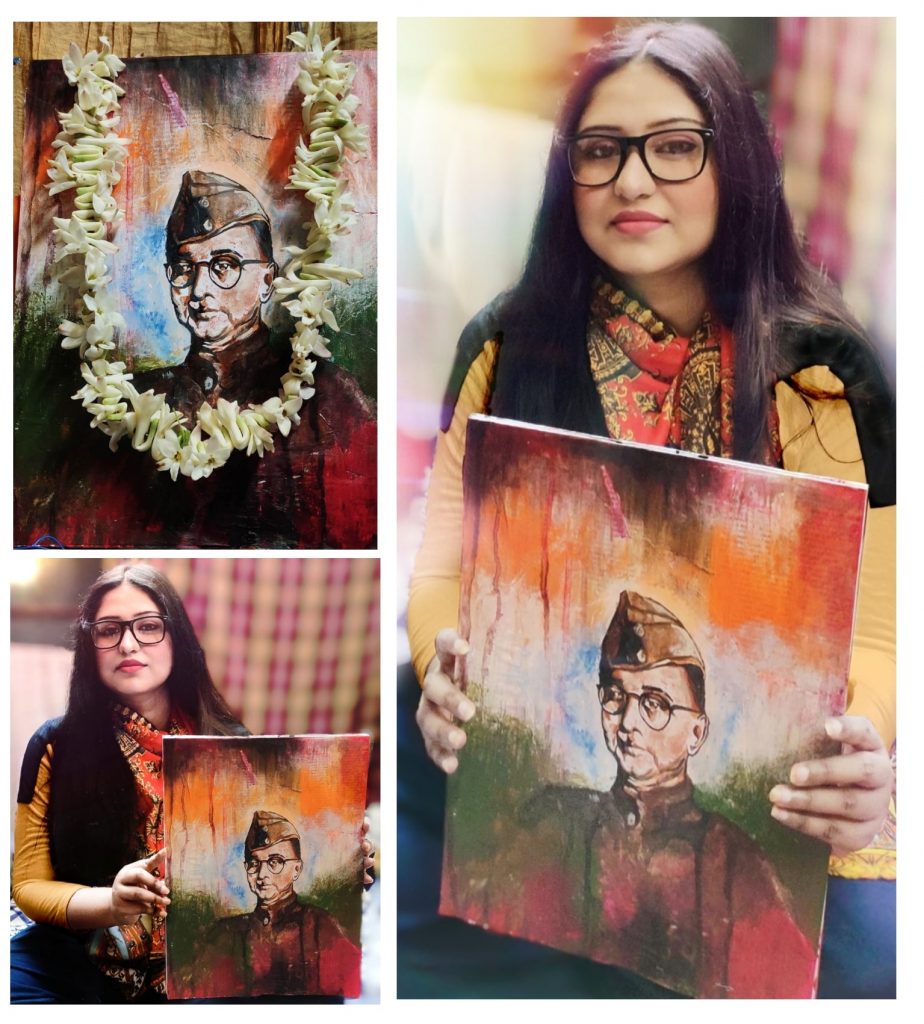 The background song used in the video makes the video unique. Soumita sings Vandematram, but the less popular rendition.
The version she sings is better known as Tagore's rendition of Vandemataram ( written by Bankim Chandra Chattopadhyay) in 1896 was a much slower-paced one than what we are used to hear now. This version in Tagore's own voice was released on gramophone record in 1904 and is now available on various online platforms. This particular uniqueness in the video bhas been fondly dubbed as worshipping the Ganges with it's own water kind of ritual.
Soumita also dedicated a beautiful on the birth anniversary of Mother India's Bravest son. She conveyed through beautiful storytelling how Netaji resides within us in our struggle, and risks taken in the Journey called 'Life'. Soumita's post touched the netizens to a great extent.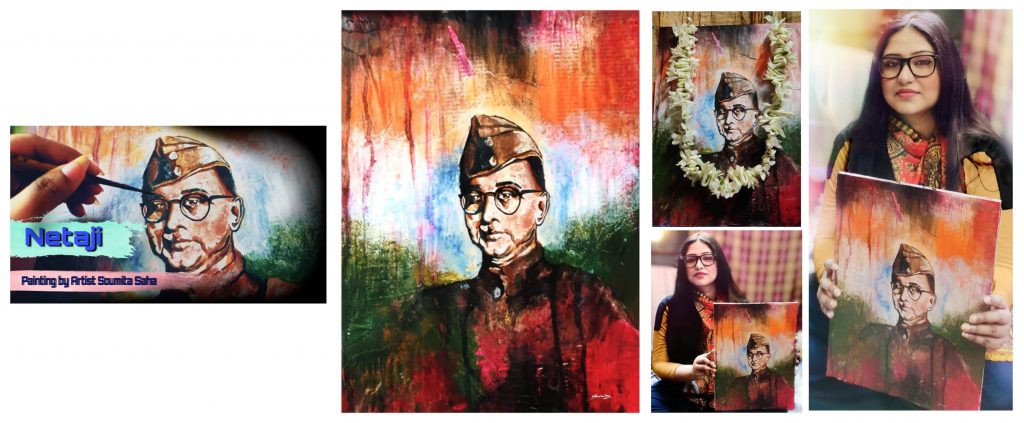 Soumita Saha is best known for her EDM number Ishq, her contribution to the field of Tagore Music is praise worthy. She is considered as one of the youngest exponent of Rabindra Sangeet. Her paintings are not only popular in the country but also gets exhibited abroad.