ZODIAC Clothing Company Ltd (ZCCL*), India's finest clothing for men has strengthened its retail presence in Kerala. ZCCL* has moved swiftly after the pandemic to secure prime locations across the state. Their 11 company-operated stores are home to 3 premium, menswear brands, each clearly positioned to address a specific target consumer. ZODIAC, for the classic yet contemporary male's corporate wardrobe; ZOD! Club Wear for the trendy, fashionable male; z3 Relaxed Luxury casual wear for those who don't need to dress formal.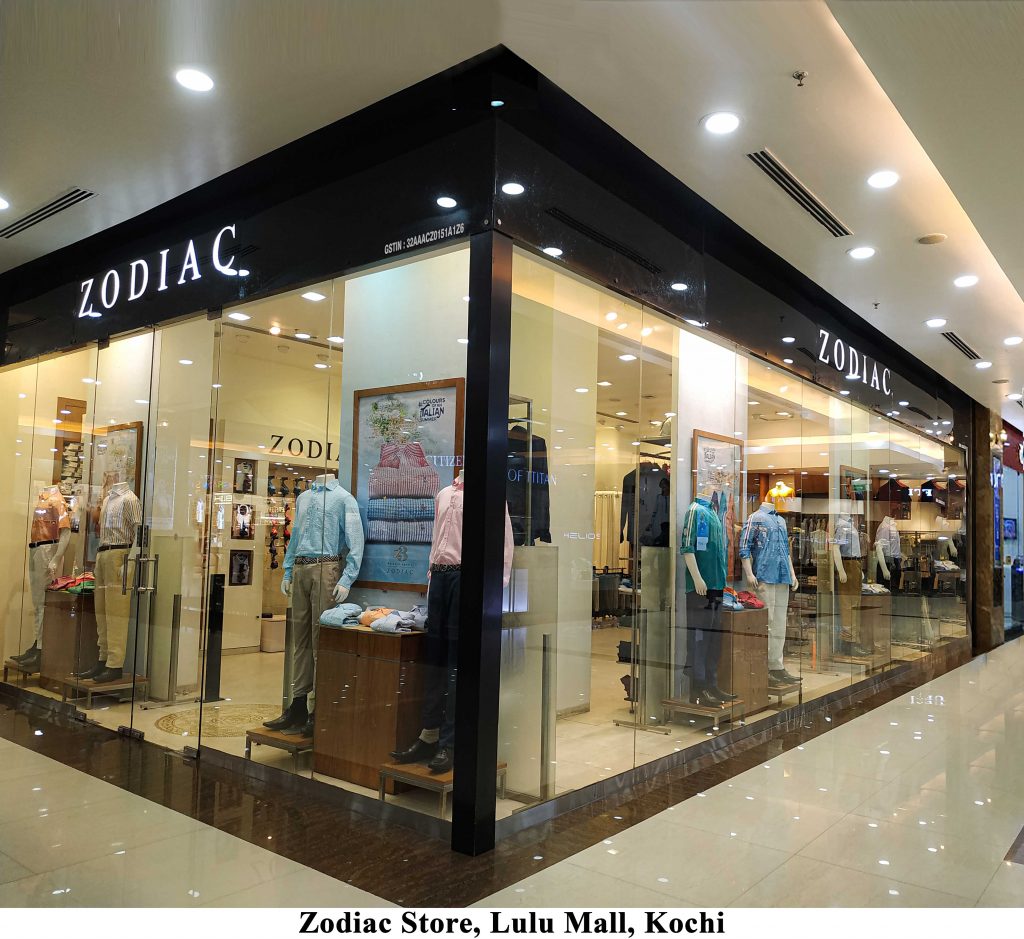 The latest on offer at these stores are the ZODIAC "Silk Touch" Vivace & Barboni collections, Positano Linen shirts crafted from Falx from Normandy France coupled with Madras Checks, Seersucker & Polo shirts from z3
The ZODIAC customer in Kerala is spoilt for choice with 5 showrooms in Kochi at M.G Road, College Ground Junction, North End, N.H By Pass, Palarivattom & the most popular Lulu Mall. The company has also opened stores in Thiruvananthpuram M.G Road, Pattom; Calicut Focus Mall & Cherooty Road; Thiruvalla M.C Road, Near Deepa Junction; Thrissur Poothole Road and in Pallakad at College Road.
Commenting on this Mr. Salman Noorani (Vice Chairman & Managing Director ZCCL*) said, "Kerala has always been a strategic market for us with tremendous customer loyalty. With retail spaces opening up post-pandemic we want to secure even more locations across the state so that our consumers in the state can experience ZODIAC Store and our brands in their own city".
Zodiac Clothing Company Ltd ensures superior quality for the Zodiac Man, with vertically integrated control of the entire clothing chain, from design, manufacturing, and distribution to retail. ZODIAC Clothing Co Ltd is an Omni channel retailer with 100 company-managed stores and 1200 multi-brand retailers in India, with a solid presence in the UK, Germany, USA and online in India with www.zodiaconline.com. ZCCL promotes sustainability; its corporate office building is LEED Gold certified, and ZCCL is a major employer with almost 2500 people under its fold.