Remember Bob Biswas in 'Kahaani'? Rings a bell?
The character was a serial killer in the movie, and although appeared for a very limited screen time, became a favourite due to his trademark line, "Nomoshkar, ek minute".
And finally Bob Biswas is returning to the big screen.
This time, Abhishek Bachchan will step into this character's shoes.
A spin-off, Bob Biswas will now have his own film. Taking to social media, Abhishek announced this news, writing, "Very excited to announce my next film. #BobBiswas Directed by: Diya Annapurna Ghosh. Produced by: @iamsrk @redchilliesent #SujoyGhosh #nomoshkar".
Loved by Bollywood buffs, celebs are too excited to see the collab between Abhishek Bachchan and Shah Rukh Khan, who will be the producer of this upcoming movie.
See their reactions: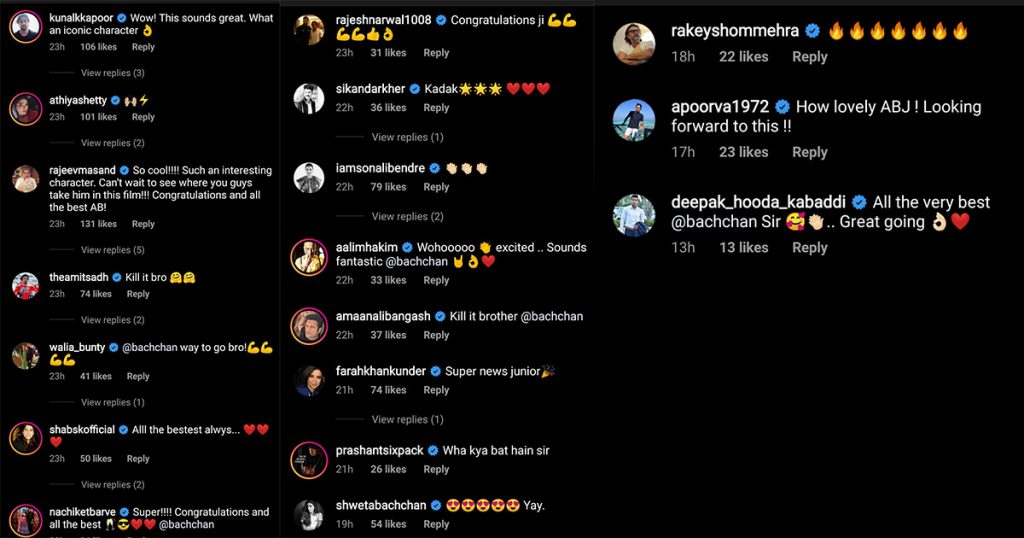 On the other hand, Akshay Kumar shared a picture with his 'Housefull 4' cast.
What a reunion!
On Instagram, he captioned, "Last night was a #HouseFull of fun with friends from Housefull 1, 2, 3 and 4🕺Gearing up for 5? I don't know 😜😂 @bachchan @kritisanon @riteishd
@iambobbydeol @jacquelinef143 @hegdepooja @kriti.kharbanda @wardakhannadiadwala @chunkypanday @farhadsamji #SajidNadiadwala".
Celebrating the success of 'Housefull 4', the actor hinted towards a fifth installment of the 'Housefull' franchise.
And the sparks seem to be there. Jacqueline Fernandez and Abhishek Bachchan are a part of this picture too. Along with the actors, the producer Sajid Nadiadwala and Director Farhad Samji are posing with all smiles.
So, is 'Housefull 5' coming to the silver screen?