Get back to the basics of infection control with Rustic Art's natural & organic Hand Wash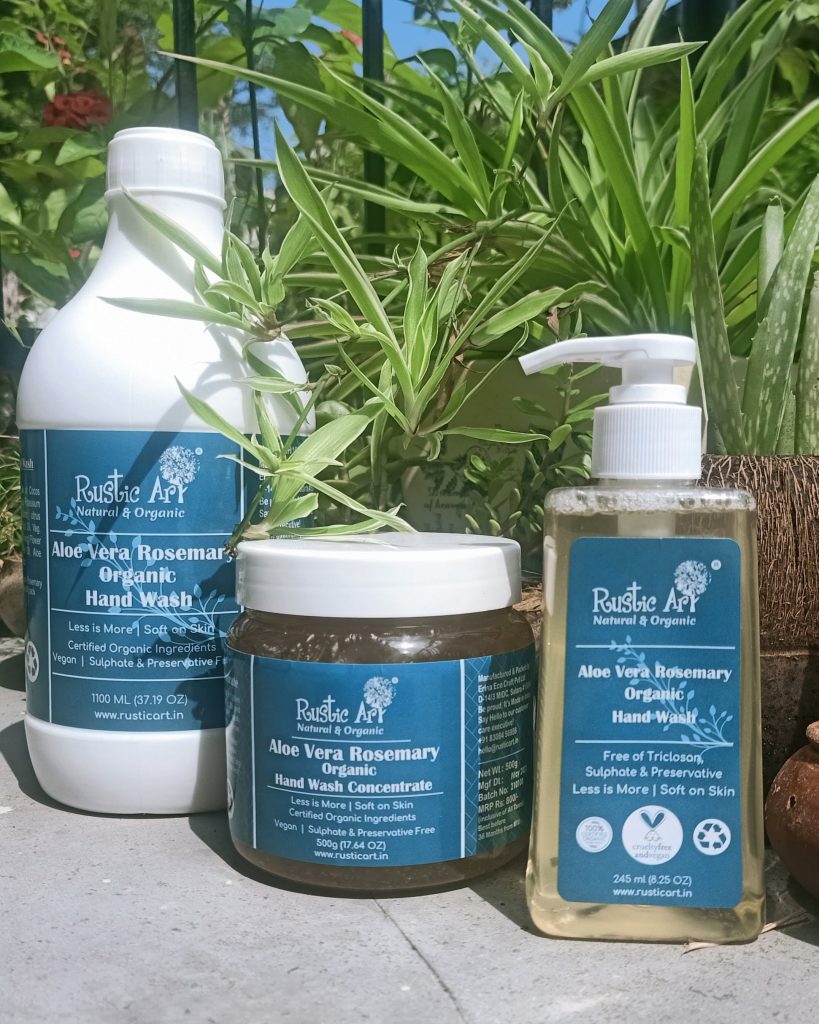 The simple act of washing hands regularly can go a long way in curbing the spread of infections. Regular hand washing can be the best vaccine for the prevention of diseases caused by bacteria, contamination, and other microorganisms. This year, Global Handwashing Day is more significant than ever. As per the survey by the National Statistics Office (NSO) (a wing under the government of India Ministry of Statistics and Programme Implementation) shows a wide gap in the hand-washing practice in urban and rural areas – while members of 56 percent of urban households reported washing their hands with water and soap before eating, only 25.3 percent households in rural areas did so.
Encouraging the spirit and importance of Hand Hygiene, Rustic Art, a sustainable personal & homecare brand urges people to indulge in the daily practice of handwashing with organic hand wash concentrates and liquids. The Orange Neem Organic Hand Wash Concentrate is curated with vegetable oils and is anti-bacterial. Super herbs like Neem, Karanja, and Orange make it a perfect cleanser and disinfectant. The frequent handwash and sanitize usage can make the skin dry but these organic handwash concentrates and liquids lock in the natural moisture while keeping the skin soft as a feather. The powdered formula is water-efficient in nature while making the waste-water recyclable for urban gardening and other household chores. Contributing to the environment further, the brand has refill options as a sustainable solution for every household.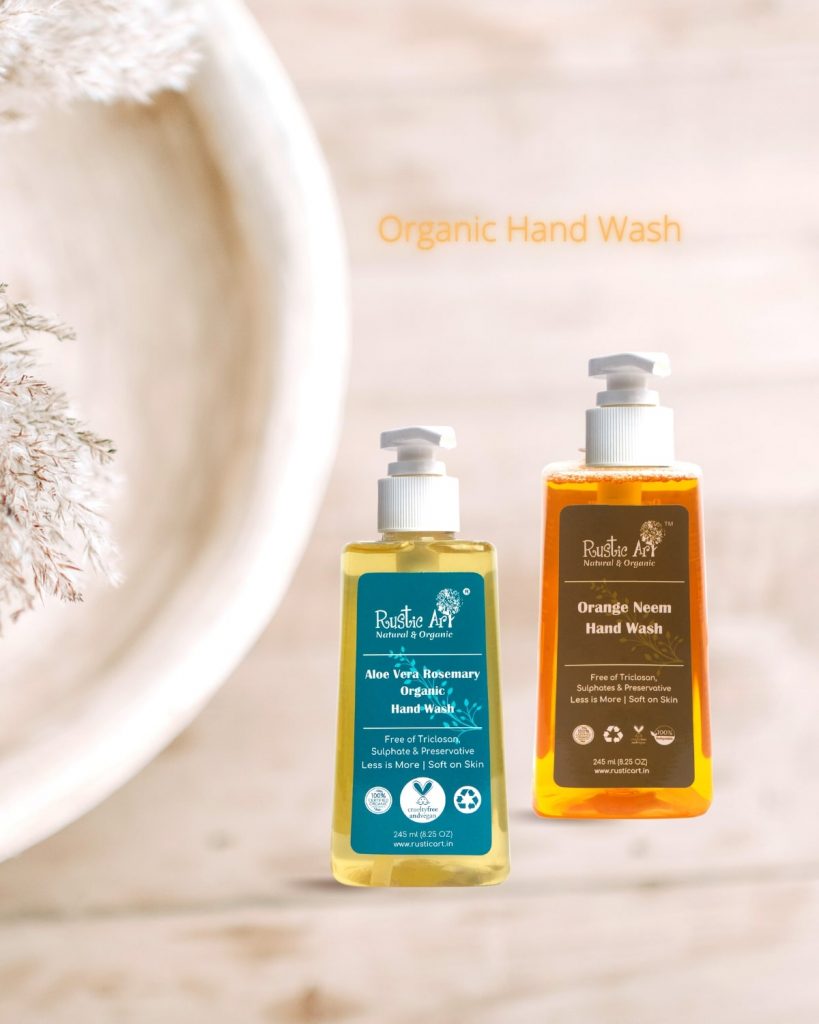 Sunita Jaju, Founder & Director, Chief Formulator, Rustic Art (Brand owned by Erina Eco Craft Pvt. Ltd.) said, "Our endeavor always has been to serve consumers with sustainable solutions derived from natural sources. On Global Hand Washing Day, we urge people to inculcate hand hygiene to stop the spread of the COVID-19 pandemic. We curated 100% organic hand wash concentrates and liquid that are free of chemical fragrance, preservative, sulphate, and synthetic color. These organic hand washes are highly water-efficient and bio-degradable, making them safe for kids and adults. "
Practicing hand hygiene is essential to prevent the spread of the virus any further. Hand washing only takes 20 seconds to get rid of this disease and costs almost nothing for this activity. It helps to prevent the transfer of germs which people easily pick up as the hands touch handrails, doorknobs, tabletops, animals, toys, and while shaking hands. Let's together pledge to practice handwashing in our daily routine while encouraging other people in our surroundings.
Start your hand hygiene practice by visit Rustic Art's website for organic & sustainable hand wash solutions. The two variants, i.e. Orange Neem & Aloe Vera Rosemary are also available on ecomm sites like Amazon, Flipkart, etc.