Courtyard by Marriott Mumbai International Airport Unveils Exclusive Artisanal Modak Hampers to Sweeten Ganesh Chaturthi Celebrations
Mumbai — Courtyard by Marriott Mumbai International Airport is thrilled to announce the launch of its exclusive Artisanal Modak Hampers, specially curated to add a touch of sweetness to the joyous celebrations of Ganesh Chaturthi. As one of the most significant festivals in India, Ganesh Chaturthi is a time for family, devotion, and indulgence, and the Courtyard by Marriott is delighted to be a part of this cherished tradition.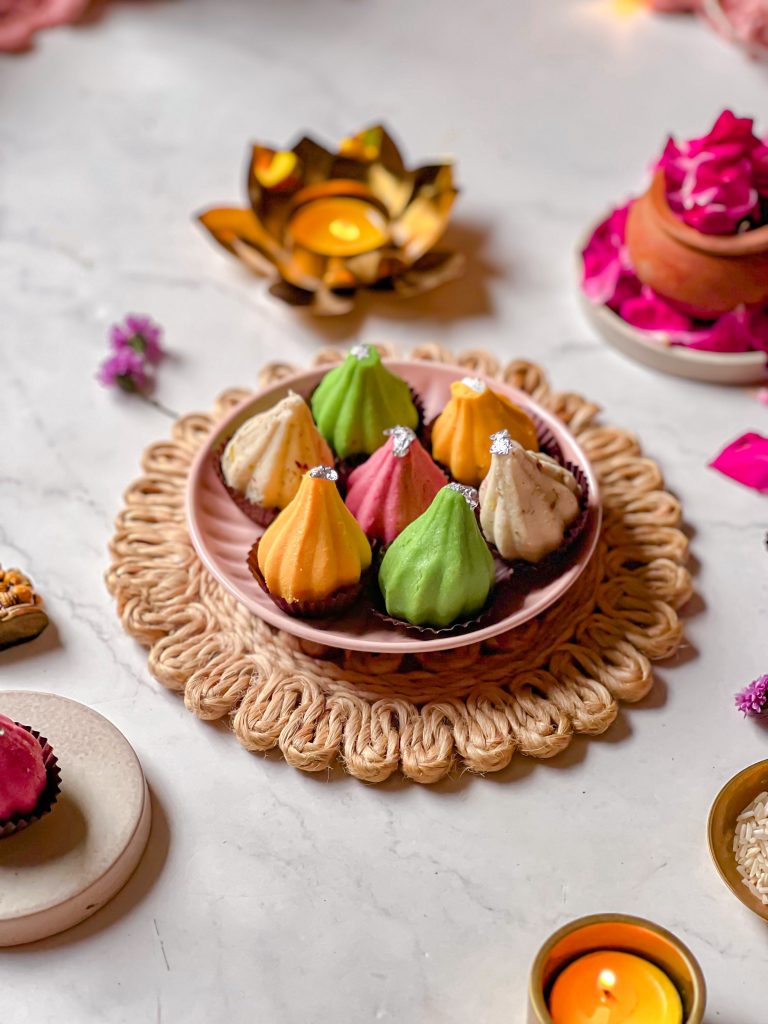 At Courtyard by Marriott Mumbai International Airport, we understand the importance of celebrating traditions while embracing innovation. Our expert chef has meticulously crafted a diverse array of delectable Modaks, ranging from signature classics to exotic fusions, to offer a delightful blend of tradition and innovation. These handcrafted Modaks are designed to elevate your Ganesh Chaturthi celebrations and make them even more memorable.
The Courtyard by Marriott Artisanal Modak Hampers features an assortment of Modak flavors that are sure to tantalize your taste buds. Whether you have a penchant for traditional flavors or an adventurous palate, our hamper has something for everyone. From the timeless taste of classic Modaks to the excitement of unique and exotic fusions, our Modak Hampers are a delightful journey for your senses.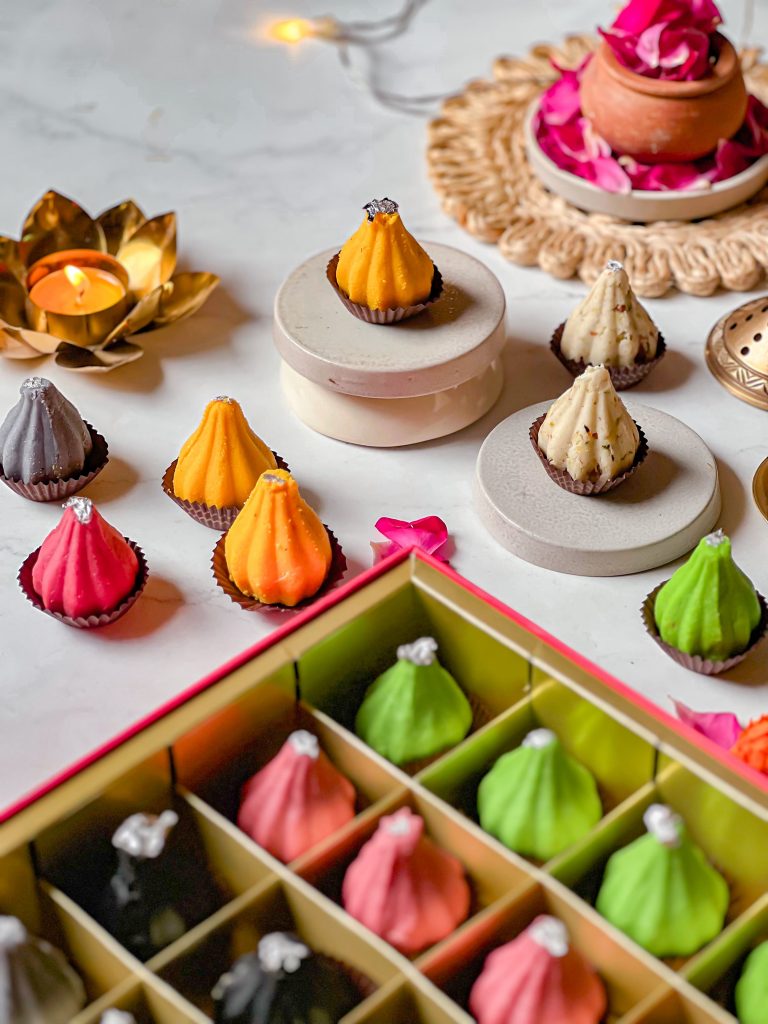 Courtyard by Marriott invites you to indulge in the festive spirit with our sweet divine treats. Our Artisanal Modak Hampers are perfect for gifting to loved ones or enjoying with family and friends as you celebrate the arrival of Lord Ganesha.
To place an order, please call +91 8291381838.
Details
• 12 Modak Box- INR 1000++
• 15 Modak Box – INR 1300++
• 24 Modak Box- INR 2000++
• And they have their Individual Modaks
Taj Holiday Village, Goa Presents Exclusive Modak Hampers for Ganesh Chaturthi
Goa, India- Taj Holiday Village, Goa is delighted to introduce specially curated Modak Hampers for Ganesh Chaturthi, designed to add a touch of sweetness and tradition to the festivities. These exquisite hampers come in three variants – Bala, Taruna, and Maha, each offering a delectable assortment of sweet treats to celebrate this auspicious occasion.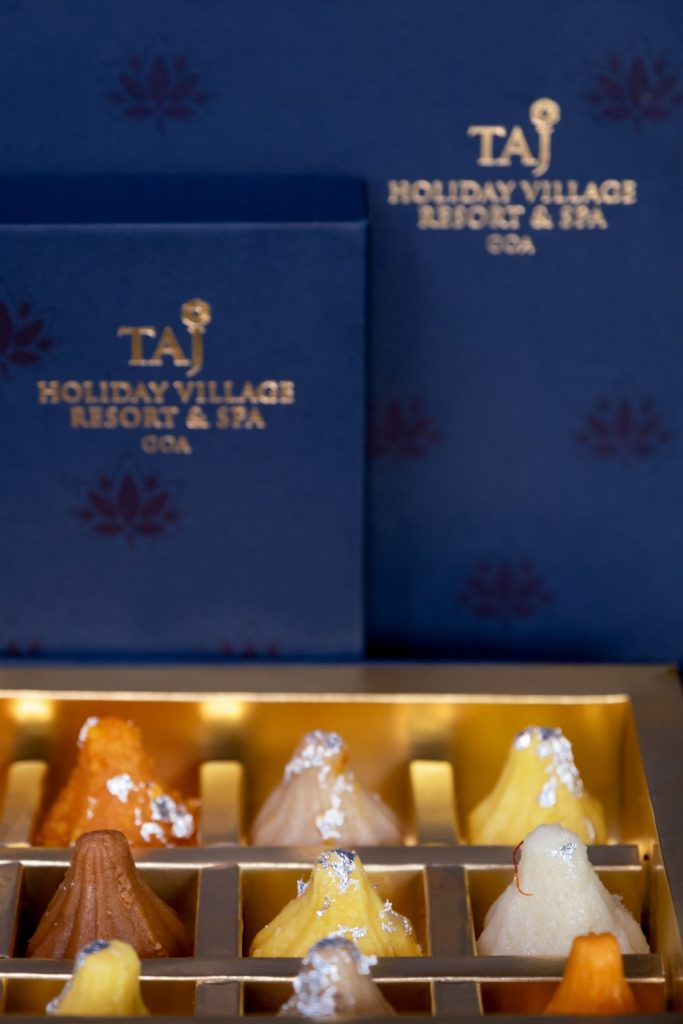 The Bala Modak Hamper is a delightful choice for those seeking a smaller yet delightful offering for their Ganesh Chaturthi celebrations. Priced at just Rs 750, this hamper includes a 6-piece sweet box filled with mouthwatering modaks that are sure to please your taste buds.
For those looking for a more extensive selection, the Taruna Modak Hamper is the perfect choice. Priced at Rs 1200, this hamper features a 12-piece sweet box, offering an extended variety of modaks to savor and share with loved ones. Indulge in the grandeur of the Maha Modak Hamper, priced at Rs 2400. This lavish hamper includes a 24-piece sweet box, ensuring an abundance of delightful modaks for your Ganesh Chaturthi celebrations. Share the joy and sweetness of this festival with family and friends, making it a truly memorable occasion.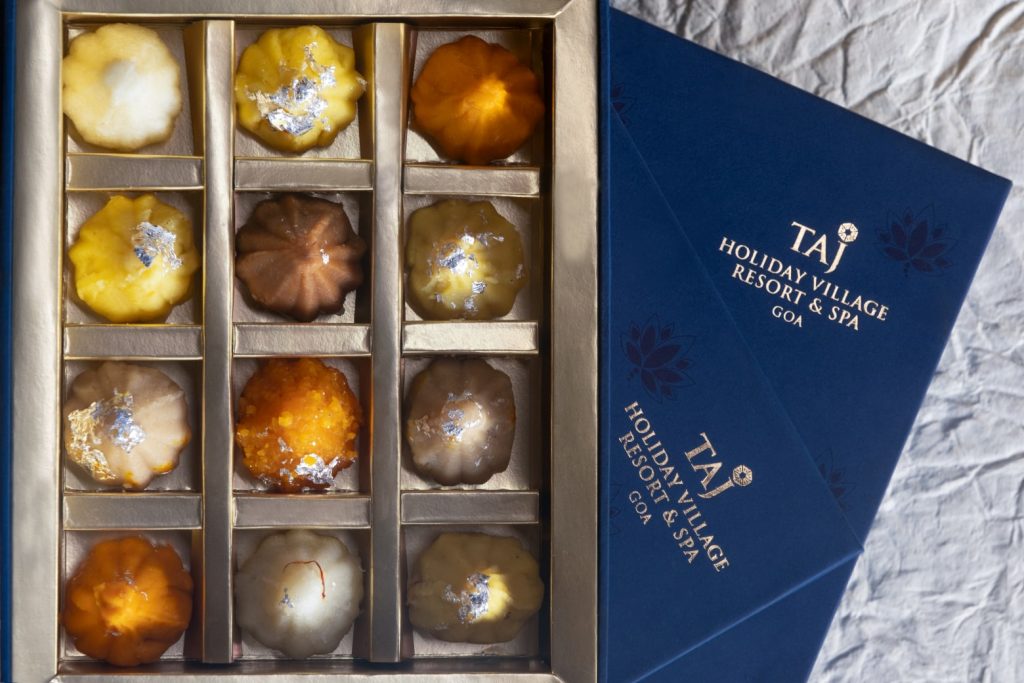 Celebrate the divine spirit of Ganesh Chaturthi with Taj Holiday Village, Goa's Modak Hampers, and make this festival even sweeter!
Taj Fort Aguada Resort & Spa, Unveils Spectacular Modak
Hampers this Ganesh Chaturthi Celebrating Paschim
Maharashtra and Khandeshi Food Heritage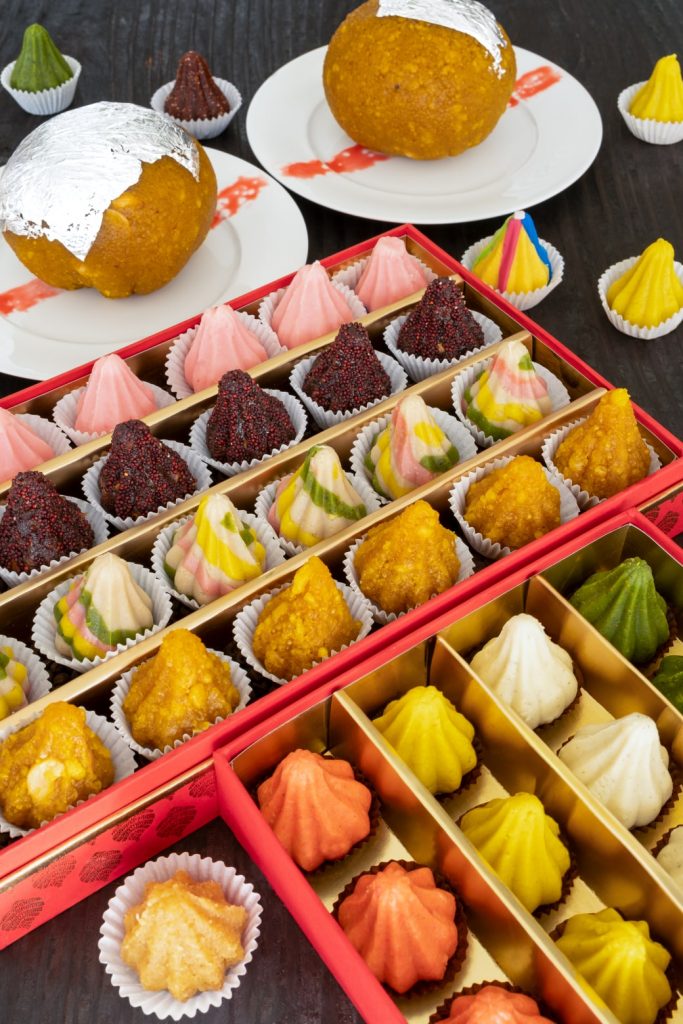 Mumbai- Taj Fort Aguada Resort & Spa, India's iconic luxury resort, is proud to introduce an exclusive and delectable collection of "Modak Hampers" that pay homage to the rich culinary heritage of Paschim Maharashtra and the fertile land of Khandeshi. These meticulously crafted Modak Hampers will not only tantalize your taste buds but also educate and promote the virtues of health and prosperity through the inclusion of millets and sugarcane, aligning with the Honorable Prime Minister's call to celebrate the International Year of the Millets.
The Modak Hampers reflect the essence of Paschim Maharashtra and Khandeshi cuisines, renowned for their diverse flavours and the abundant produce of millets and sugarcane. The food philosophy behind these hampers is rooted in the belief that health and well-being are integral to prosperity in today's world. At Taj Fort Aguada Resort & Spa, we recognize the importance of embracing traditional ingredients and culinary wisdom to promote a sustainable and healthy lifestyle.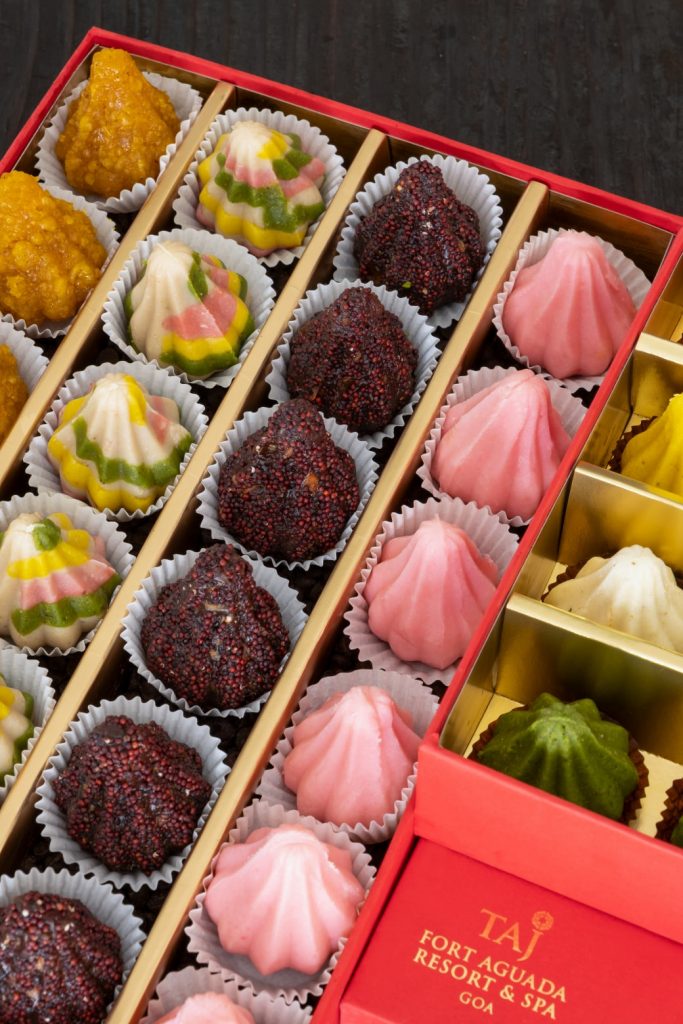 These specially crafted hampers showcase an array of traditional Paschim Maharashtra and Khandeshi delicacies. You will find a wide variety of modaks, the iconic sweet dumplings synonymous with Lord Ganesha, made from indigenous ingredients like jowar (sorghum), bajra (pearl millet), and nutritious ragi (finger millet). Each modak is a masterpiece, handcrafted by our culinary artisans, ensuring an authentic and delightful experience.
As a grand tribute to the International Year of the Millets, Taj Fort Aguada Resort & Spa will proudly display a remarkable 6-foot-high millet modak in our lobby. This awe-inspiring creation is not only a testament to our commitment to celebrating indigenous grains but also serves as a visual reminder of the vital role millets play in enhancing our health and well-being.
The Modak Hampers will be available for purchase at Taj Fort Aguada Resort & Spa, allowing guests to take a piece of this rich culinary heritage home with them. Additionally, our lobby's 6-foot-high millet modak will be on display for all to admire and be inspired by.
Join us at Taj Fort Aguada Resort & Spa in celebrating this Ganesh Chaturthi while keeping health in mind Millets and rediscovering the joys of traditional Maharashtrian and Khandeshi cuisine. Let the flavours of millets and sugarcane guide you towards a path of prosperity and well-being.
Details
At- Taj Fort Aguada Resort & Spa, Goa
Cost- Ganesh Modak- 699++, LalBaugh Cha Motichoor- 699++ & Chocolate Modak- 899++