A new dawn, a new day, a new season
As we traverse into a new season, we reflected on the significance of Autumn- a season of change, renewal, courage and abundance. One of the poetic components that embody these qualities and more is the delicate butterfly- considered a symbol of growth, hope and new beginnings in many cultures.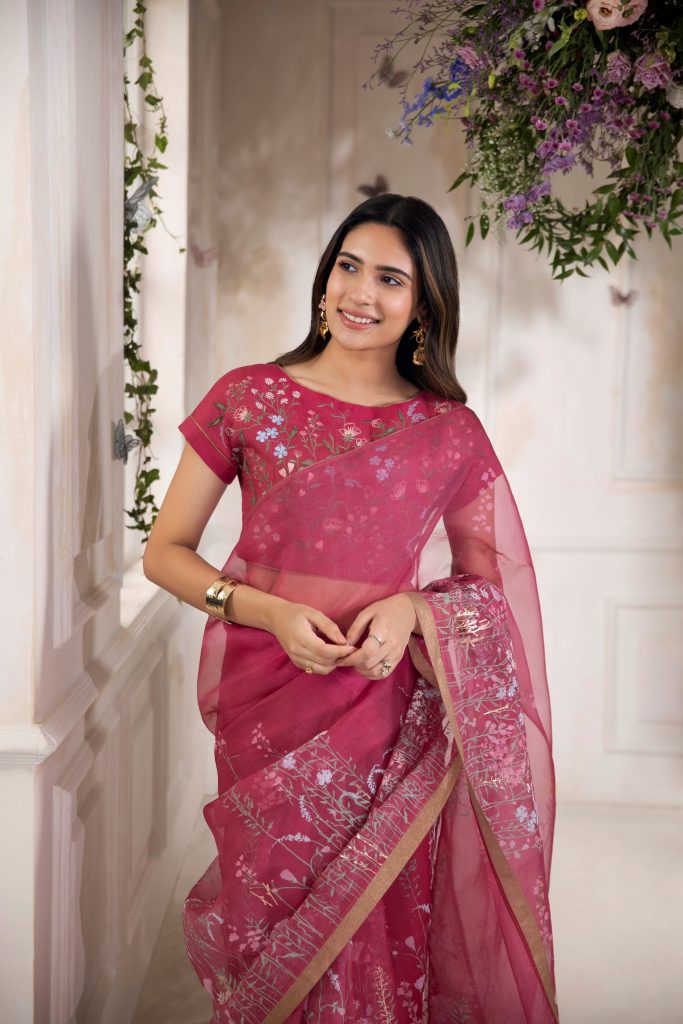 However, the question one may ponder is- why the butterfly? Butterflies teach us many things from being patient, resilient, and resolute, to being light and free, at the moment and spontaneous. We narrate these qualities as elaborate and decadent tales through the window of an enchanted forest, celebrating nature's bounty in each stitch in our new collection, aptly entitled The Dance of the Butterfly.
A transformation from simple to splendid
We delight in the beauty of the butterfly, but rarely admit the changes it has gone through to achieve that beauty.
– Maya Angelou
Taking on the butterfly's journey as a source of inspiration- transitioning from a mere caterpillar into winged magnificence, we've woven an elaborate tale from simplicity to splendour with our new collection, embellished and handcrafted with the smallest ornate details that make all the difference on noble yet versatile linen.
It's all in the fine details
Stand out in the crowd with utmost grandeur and grace with our glorious new collection that not only evolved in style but also through new techniques that brought them life, making this our most elaborate and resplendent collection yet. From the innovative use of 3D laser cut embellishments to delicately layering the fabric with soothing tones, frills, handmade tassels, shimmer, screen-printed foliage and more, bring the majesty of each piece into the spotlight.
Available at -https://bykaveri.com/
Price- Rs. 20,000 onwards
Store- Chennai, 132, Kodambakkam High Rd, near Valluvar Kottam, Nungamabkkam, Chennai, 600034. Mumbai, Kala Ghoda Shop 19, Birla Mansion, 134, Nagindas Master Road, Kala Ghoda, Fort, Mumbai – 400001 and upcoming store in Kochi – Buliding No. 2, 5, Calvathy Rd, Kalvathy, Kunnumupuram, Fort Kochi, Kochi, Kerala 68200