They say matches are made in heaven and are celebrated on earth. A perfectly captured wedding picture will contain glamour, class, and beauty with stunning features. But what if those pictures could move, showing a sequence of events, sounds, reactions, emotions and details, all explicitly like you were right there, witnessing everything? Brides and grooms always want to see what it was like to view their big day from the guests' eyes, what was happening around them while they were engrossed into each other and busy finishing the rituals, how their months or years of planning for that one day turned out to be, and what were their guests reactions. Well, that is what exactly your video will give you. You can watch it from start to finish as if you were there witnessing your day, and watching those smaller moments you missed because you were busy in the bigger issue of getting married. Video gives you the ability to see, hear and remember things that you couldn't on your big day. And don't all parents want their children to sit in the front row seats at their ceremony, watching the day unfold and being part of the proceedings; reliving it right alongside their parents?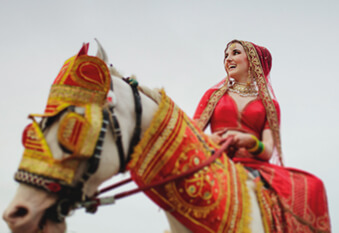 Wedding film is one of the best and most valuable wedding-investments you can make.  Filled with memories and emotions, it is the ultimate cinematic recording of the day. It is the heart and soul of the wedding that will last long after the special day gets over, the food is consumed and the decorations and wedding dresses are packed away. In the end, the wedding-video will be your most precious keepsake.
'House On The Clouds' is the one thing your wedding list should have. They are the wanderers, explorers of light, driven by a strong desire to capture fleeting moments onto frames and stitching them together, to create a visual symphony which is both, organic, and timeless. With their own unique non-linear approach of presenting stories, their wedding films are carefully crafted to blend traditional with the modern, combining stunning visuals with creative storytelling. The title of 'Wedding filmmakers of the year 2018' is proof enough that you have  India's finest wedding film, handcrafted to perfection. The talented fine-art photographer behind House On The Clouds, Siddharth Sharma, has won many accolades in his field and loves to tell stories through photographs, by placing them on the edge of reality, where the visuals are realistic, yet dreamy and hard to believe. He also documents his memories and dreams by drawing sketches. He took up photography in the year 2011, and within a short span of time, he has garnered clients all across India and globally.
How long have you been filming weddings? How many do you do per year?
It's been three years since we made our first film. We make around 18-20 films per year.
What's the big deal about wedding cinema and how has it evolved?
I personally feel that cinema is a much more powerful medium to document an event and to really capture the myriad emotions every person goes through on this special day.
What has brought on the popularity of this modern style of wedding cinema?
It's just a part of the evolutionary process. Wedding cinema is directly inspired by movies and of late, there has been a significant influx of intelligent and content-based films. So I guess some of that has reflected on wedding films as well.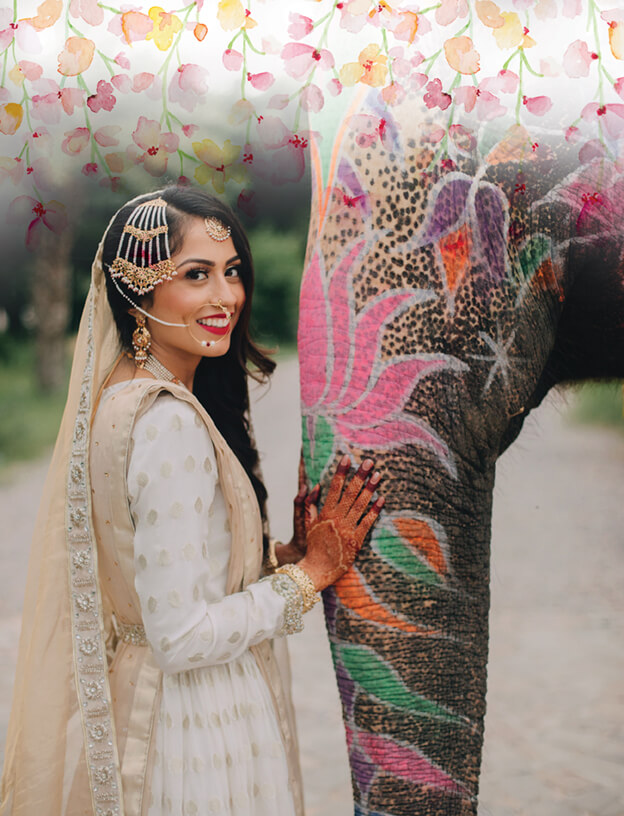 Is the genre of candid wedding photography really taking over traditional wedding films? What is the reason?  
The current rate at which the millennials are being exposed to the modern and meaningful documentations that one can connect to, is leading to an inevitable paradigm shift.
How would you describe your style of Videography—documentary, cinematic, or a mix of both?
The best way to describe our style is that we don't have a specific style, and we work hard to keep it that way. Our job as a wedding filmmaker is to justify a wedding, not a particular style. If the wedding has a lot of emotional moments, then we take more of a documentary approach. And if the wedding is fun, then we make sure that the madness is captured in an equally mad and fun way.
What input do you require from your clients, and what do you prefer to have the final say on?
We always seek as many tiny details as possible of the wedding, the clients and their stories which amounts to why and how they are unique. We then take a suitable approach to create something personal.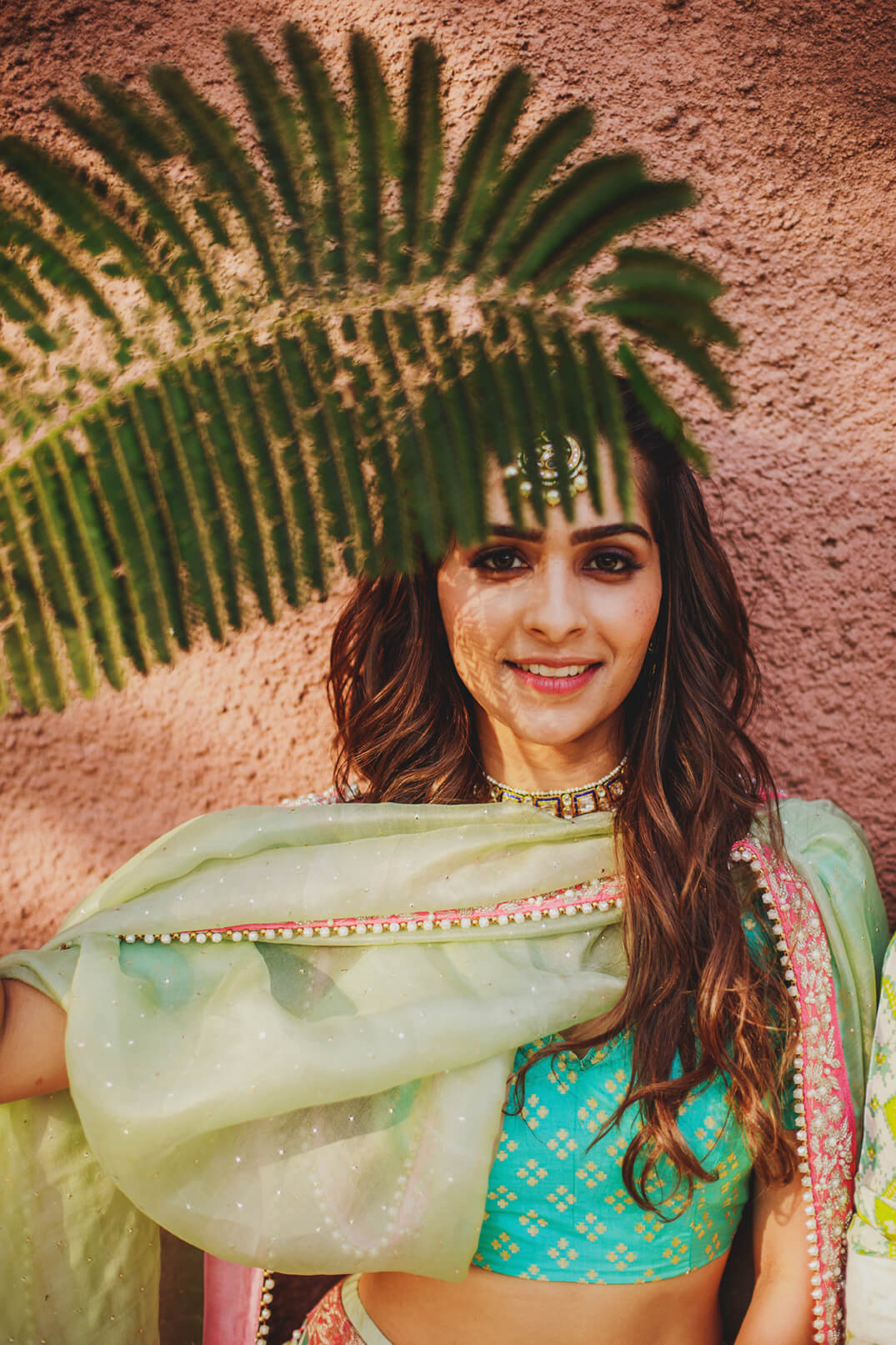 Gone are the days of massive camcorders and lighting pieces. What do your cameras and equipment look like?
For our style of filmmaking, we need lighter cameras, so we use DSLRs as they are easy to move around and don't break our backs. And there are other stabilizers like monopods and gimbals which we use on a need-to basis.
Couples want to remember their wedding experience on their wedding day, not be posing for videos. How do you plan and operate to maximize their time on their big day?
What you say is not really true. We are living in a social media age and a lot of couples love to pose for photos and videos. It is the job of the filmmaker to direct the couple in a way that it doesn't look 'forced', and come across as per the couple's individual personalities. For couples who don't like to pose, we try to involve them in activities that are designed to create a good natural chemistry between them.
Aerial filming using drones is a great way to get shots over the venue and the overall activity. And it is getting really popular too. Do you do aerial filming?
Yes, we do get a lot of requests from clients asking for drones. But we do not use drones just for the sake of it. If we are sure the footage will help us establish the premise of the wedding more effectively, only then. Otherwise we don't use it.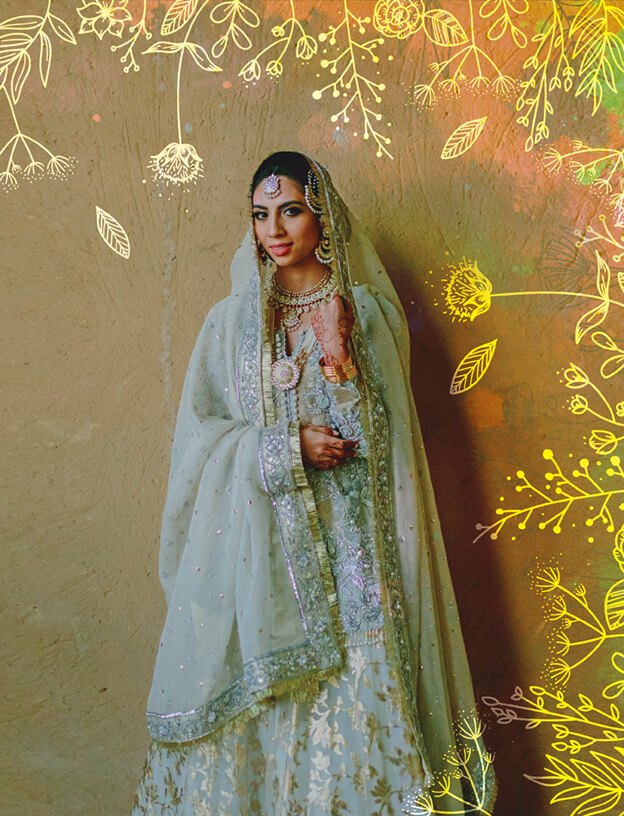 Couples are aware of the trends raging abroad and have expectations of the same kind of quality and creativity. How much does this affect or help wedding film-makers?
I am not sure about others, but it doesn't help us at all. We do get requests from clients asking for lip dubs and mannequin challenges et al. And these are things we prefer not to do. The challenge is to say a no to clients without spoiling the relationship.
How long does it take you to edit a wedding video? Do you give away short highlight videos beforehand, which are great for social media?
It takes us around three months to create a film. But in some cases where a wedding is both, extremely emotional and super fun, we take a lot more time.
Do your clients have the freedom to make significant edits/changes and suggestions by looking at the rough draft of the video?
No matter how much we want to limit re-edits, in the end, it's their wedding film and should be customised as per their requirements. We do make edits – sometimes nominal, and sometimes significant, to accommodate clients' suggestions.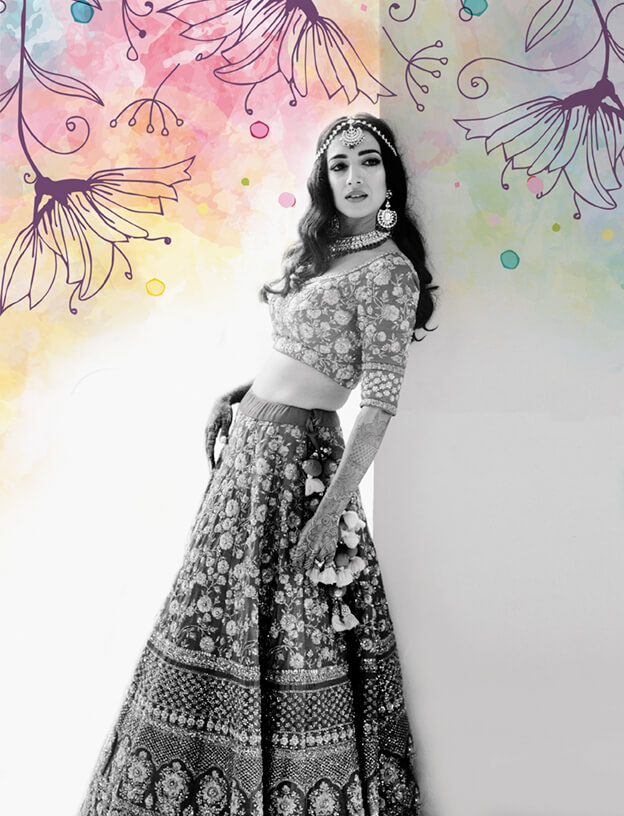 Usually clients have ideas and are prepared to tell you what key moments need to be captured. What do you do when the client absolutely depends upon you?
Most of our clients have complete faith in us when it comes to capturing the important moments, and yes, we work really hard to make sure we do justice to their faith. Sometimes, there are elements which are unique to a couple's story, and they want the same to be included in their film. We love when clients give us these requests as it shows how serious they are about their wedding film.
Do you prefer to have an interview to get to know the clients (bride and groom) and their personalities, or to understand the venue and the theme, beforehand? 
Yes, that is an absolute must! Not just the couple, sometimes we meet the families as well, so they're comfortable with us. This reflects directly in the films as we have a more impromptu approach of taking interviews than the regular sit-down.
Is there any competition, striving to be the best, in the wedding cinematography industry?
We are very fortunate to have a circle of peers in the industry who are very supportive of each other, and we all strive to be the best at what we are capable of. There is no quantitative measure of being the best in the industry. What we most importantly strive for is the personal satisfaction which comes with a lot of difficulty, and it does not remain for long at all.