Changing the way India trains with 'India Ka Apna Workout'
The start of a new year usually comes with an urge for most people to adapt to more conscious living choices. On this note, Tagda Raho announces the launch of its second training dugout in Bangalore. Inspired by the Indian Army's Assam Regiment's salutation, that stands for "Stay Strong", Tagda Raho would like to be a proud torchbearer of the country's physical culture, heritage, and legacy. What started as a passion project is now in the process of cultivating a movement of its own, a movement to revive the "OG Indian Workout".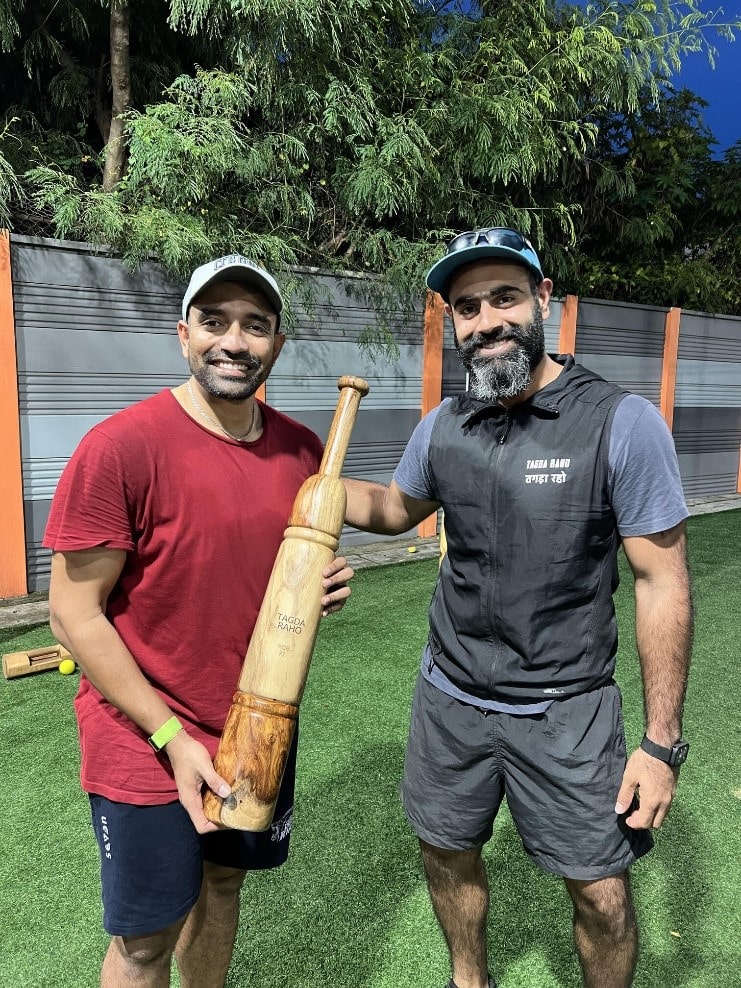 This Bengaluru-based fitness start-up is focused on breaking the stereotype surrounding traditional weight training and mobility & fitness as a subject, and encourages people across all demographics to experience the magic of this Indian form of workout. Although the brand has carefully created content to educate people through the website and social media channels, on-site training sessions have been going strong at the Ulsoor training dugout for the past several months, and the brand recently opened its doors to the second training dugout at the HSR Layout.
"Our newest dugout is a thoughtfully planned out space that allows our customers a holistic functional training experience with infrastructure that is both effective and efficient. Breaking from the stereotypical mind-set about these ancient fitness techniques seemed challenging at the start, but I would like to highlight the fact that, we have had an overwhelming response of women enrollments for our training programmes. We are beyond excited to keep the momentum going and are relentlessly working towards making our training dugouts available in more cities across India", says Mr. Rishabh Malhotra, Founder of Tagda Raho.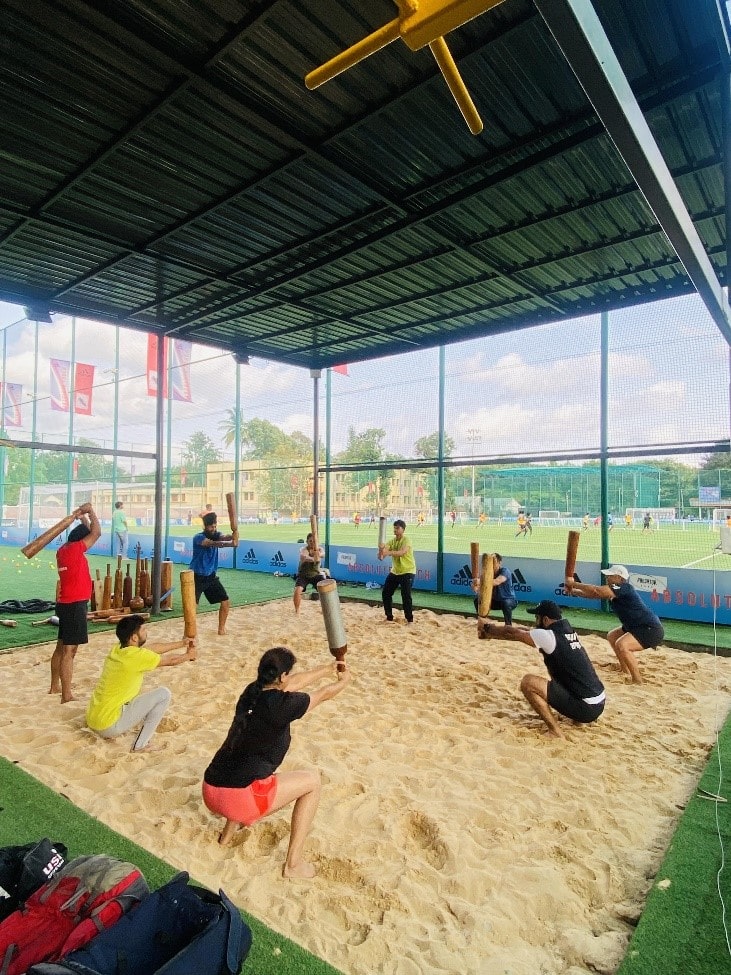 It's been two years since the inception of Tagda Raho, and the most noteworthy success so far, is undoubtedly its customer base with numerous sports and fitness icons like Milind Soman, Suresh Raina, the National Cricket Academy, members of the Pro Kabaddi League among the many others. This was achieved organically through the brand's core intent, philosophy and techniques of the training processes, which ultimately helps athletes and fitness enthusiasts reap the best benefits.
Robin Uthappa, Indian Cricketer gladly shares, "Training with Tagda Raho has added a new and different dimension to my training. The equipment and movements are unique and improve not just strength but also makes you involve both your left and right brain and gets you to stay very aware as you do each exercise. It's helping me improve my overall strength, balance and awareness. What I love most about it is that it's OUR INDIAN form of training!!".
The Traditional equipment used to train are called the Mudgar, Hanuman Gada and Vajra. These have existed in different forms back in the days, Tagda Raho has redesigned and modified the same in order to help evolve the practice. To educate its customers about the usage of these, a one-of-a-kind, three dimensional Indian Functional Training program called PRAHAAR has been made available. It's a collective of exercises and dynamic workouts that can be practised from the comforts of one's homes, as well as at Tagda Raho's training dugouts, which provide monthly memberships and facilitate training under the direction of their trainers.
About Tagda Raho:
Founded by Rishabh Malhotra, Tagda Raho, over the last 2 years has transformed from a brand to now a movement. It is a revolutionising fitness brand that is on a mission to revive the ancient Indian physical culture by breaking stereotypes and boldly championing the traditional Indian equipment and fitness techniques. The brand's USP is that it's a first-of-its-kind global fitness startup that has formally designed workouts around the equipment that had previously been available only in isolation. Now that the equipment comes in a range of weight options, it is accessible for anyone to participate, making it a true "India Ka Apna Workout". The practices here are backed by both science and traditions and a mantra the brand believes in and promotes is, under the right guidance fitness is simple with achievable goals.