An ode to oldest tradition of sharing something sweet
This Raksha Bandhan, Celebrate with Artisanal Desserts and Traditional Mithai Hampers from 'Patasa'
Festivals bring with them a plethora of emotions and an extended platter of traditional delicacies. On the auspicious occasion of Rakshabandhan, celebrate the bond of love with your siblings with artisanal desserts and traditional mithais from 'Patasa', a brand based out of Mumbai.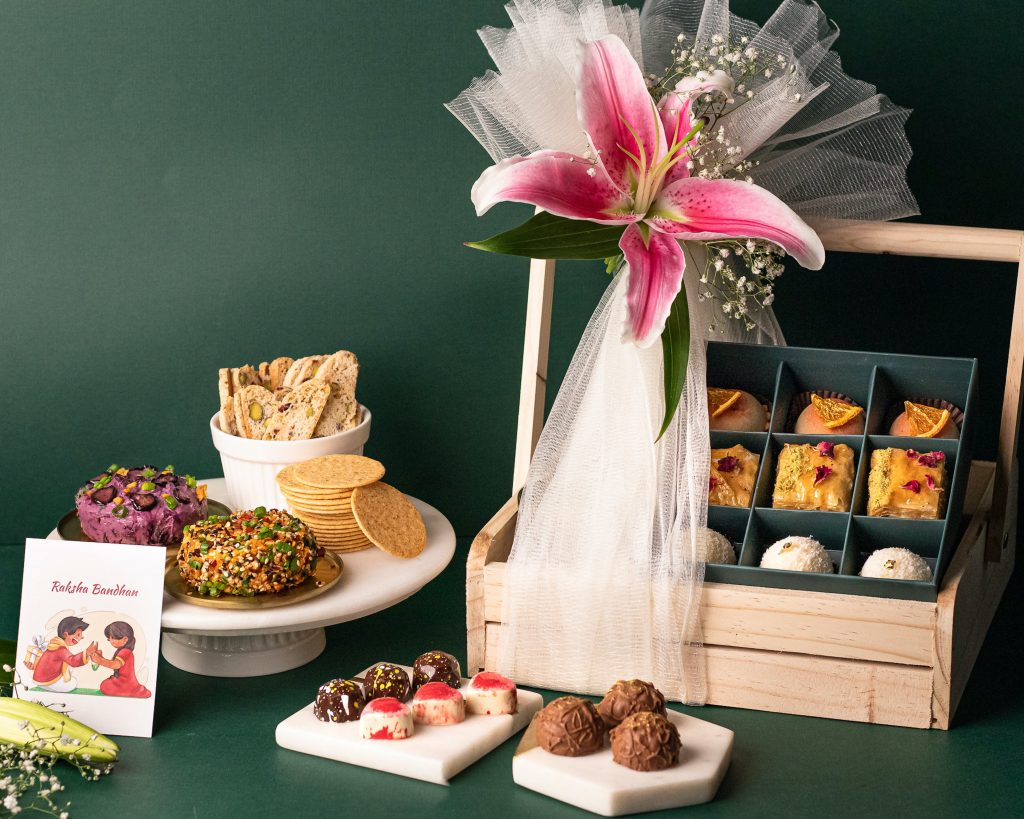 This festive season, the brand is all set to launch their special gourmet sweet hampers with a twist, ensuring the best quality ingredients mixed with the right amount of sweetness is tastefully delivered right at your doorstep! Curated by founder and baker, Palak Panchal, who has maintained her expertise of experimenting with traditional mithai with a modern twist, we promise there are many options available to satiate your sweet tooth.
The brand offers different kinds of hampers to pamper your partner in crime
1. Artisanal Mithai Box: Rs. 850/-
It consists of Citrus made up of almond burfi with orange compote, Gulabi Baklava and Khopra Paak with coconut caramel
2. A box of signature Bonbons and Truffles: Rs. 775/-
It consists of Dark Chocolate Salted Caramel bonbons, White Chocolate Raspberry bonbons & Milk Chocolate Hazelnut truffles
3. The Happiness Box: Rs. 1500/-
It consists of Chocolate Hazelnut loaf, Jar of 6 Assorted Macarons and a Jar of Pistachio Cranberry Biscottis
4. The Caring Hamper: Rs. 2450/-
It consists of a box of Mithai or Chocolate, a Jar of Pistachio Cranberry Biscottis, Burnt Garlic Chilli Crisp and Blueberry Mascarpone Cheese with crackers
After all, the bond is not only about cherishing the sweet moments, but also about indulging in them too!
To place your order, visit: https://www.instagram.com/patasaofficial/
or call: 9920787789