DAY ONE
MORNING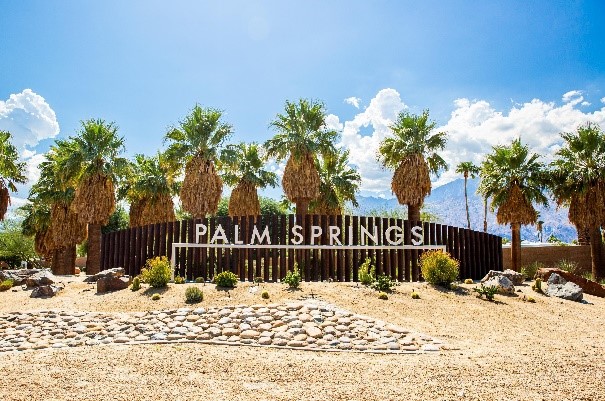 Arrive in Greater Palm Springs. You can drive or fly into Greater Palm Springs. A short car ride from Los Angeles, San Diego and Las Vegas, Greater Palms Springs is Southern California's escape for visitors in search of relaxation, adventure, pampering, a modern lifestyle, and entertainment.
AFTERNOON
Enjoy the Palm Springs Aerial Tramway. Climb aboard nature's own carnival ride on a rotating tram car that sweeps up the dramatic cliffs of Chino Canyon to an alpine wonderland 8,500 feet atop Mt. San Jacinto. Cool summer hikes and snowballs in winter are a playful contrast to the valley below.

EVENING
Tour Desert Adventure Red Jeep tours and events. Desert Adventures tours and events provide an authentic and unique Destination Experience that captures the true essence of the California desert.
Breakfast and experience the BMW Performance Centre West at the Thermal Club. BMW enthusiasts will experience a day of thrills.
AFTERNOON
The Living Desert is a beautiful and unique 1,200-acre wildlife sanctuary and botanical park featuring rare and endangered desert animals from the World's deserts.

EVENING
End your day shopping at the Desert Hills Premium Outlet. Whether you love shopping unique local boutiques, designer shops, vintage finds or your favorite retailers, Greater Palm Springs has plenty of shopping options.
MOST POPULAR TOURS:
1. Palm Springs Celebrity Homes
2. Palm Springs Mid-Century Modern Architecture
3. Palm Springs Aerial Tramway
4. Andreas Canyon Walking Tour – Palm Springs Indian Canyons
5. Palm Springs Air Museum and City Tour
6. Living Zoo and Botanical Gardens
7. Coachella Valley Agriculture + Date Shake
8. Joshua Tree National Park
9. Iconic Art in Palm Springs Walk of Stars, Sonny Bono Statue, Lucy Ricardo (Lucille Ball) Bench, History of Suspended Time: A Monument for the Impossible, Forever Marilyn, Babies on the Move Exhibit, and the Isabelle Statue.

SHOPPING TOUR OPTIONS
• El Paseo Shopping and Galleries
• Palm Springs Art Museum and Shopping
• Desert Hills Premium Outlet Shopping Trip
• Village Fest – Thursday Night Street Festival