Serena Williams is loved by all and simultaneous hated at times. The greatest player in Tennis history has had a complicated history with the sport, perfectly explained by what happened at the US Open final match.
Japanese star Naomi Osaka outplayed the 23-time Grand Slam singles champion by 6-2, 6-4 and produced the biggest upset in Tennis history. However, the highlight of the match was not the game but the foul plays and outbursts. What we all witnessed was Williams standing on the court, exasperated and fuming, calling the chair umpire a thief.
A rare right in Us Open indeed.
It all started with Osaka dominating Serena in the first set, and in the second set, the 36-year-old received a warning for getting help from her coach in the stands.  Williams immediately retaliated by telling the umpire, 'I don't cheat. I'd rather lose. Every time I play here, I have problems.'
This was followed by the new mum slamming her racket and breaking it, a few games later. After the umpire awarded Osaka a penalty, Williams would not have it and the US open became a different game altogether.
Perhaps if Williams would have stopped here, she would have gone on to clinched her 24th grand slam title, but the drama continued. Serena refused to let the issue slide and had heated conversation with the tournament referee. She blasted him, saying, 'There are men out there that do a lot worse.. but because I'm a woman because I'm a woman, you're going to take this away from me? That is not right.'
She continued, 'You are a liar. You will never be on a court of mine as long as you live. When are you going to give me my apology? Say you are sorry.'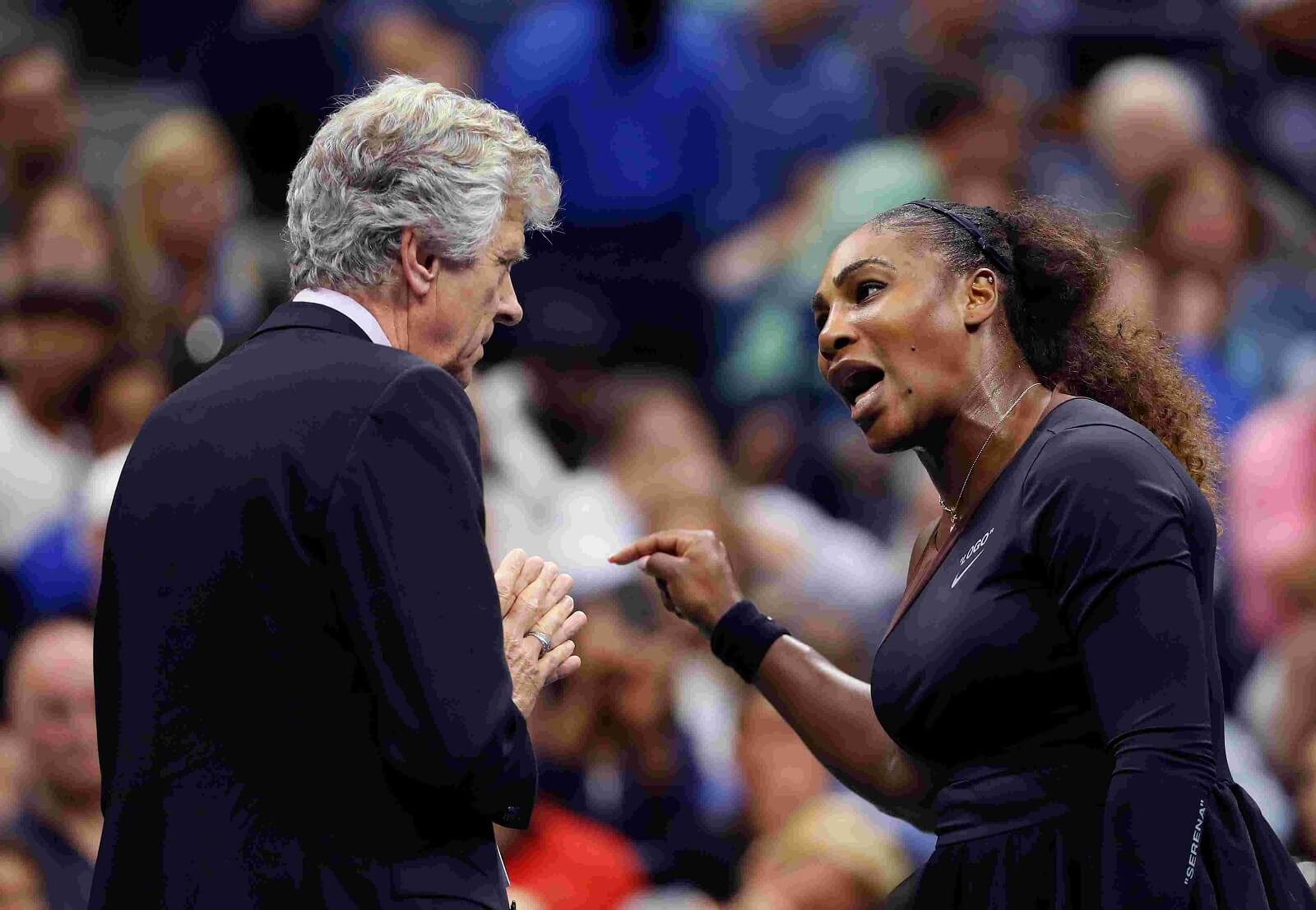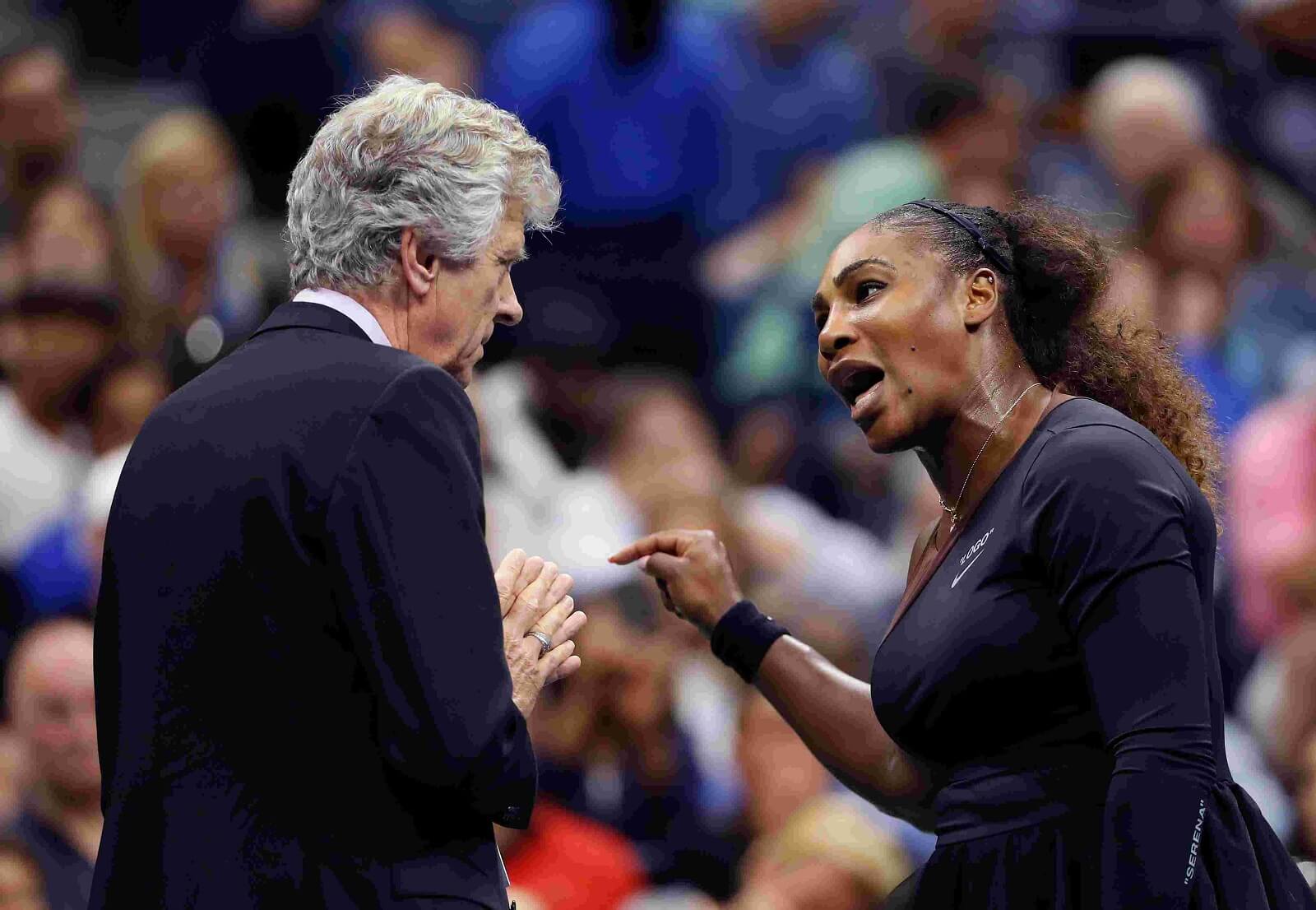 The 20-year-old athlete born in Japan, who grew up idolizing Williams, defeated her and rightly so. As everyone watched in shock the spiralling meltdown of one of the most successful sports stars in history, a determined and focused Osaka won the title, only to be met with boos from fans. Perhaps the most shameful moment and the unknown victim of the entire fiasco was Osaka standing with her head bowed down, tears at the post-match presentation ceremony.
'I'm sorry it had to end like this,' a crying Osaka said. While Williams too came in support of the Japanese player and urged to fans, 'Let's give everyone the credit where credit's due and let's not boo anymore', the spirit of the game was already lost.
Williams was fined $17,000 (12,31,225.00 INR)  for three code violations but this is not her first on-court outburst.
She had a series of run-ins with officials at the Open, the Grand Slam event that she has won six times but that she has also been eliminated from four times in matches for the outburst and versal assault n her opponents. Who can forget her infamous rant over a foot fault in the final at Flushing Meadows back in 2009?
While, the American player, is the unprecedented queen of Tennis, she will be equally remembered for her controversial outbursts.