A collection of khadi sarees, and separates that plunge you into the meditative calm of a timeless craft
Treasured in the repositories of the famous international museums and marking time itself, Indian muslins are a work of wonder. Their uniqueness and presentation of sheer skill is measured in parlance to jewellery and art donning walls, wardrobes of royalty and common folk. They have survived imperialism, industrial revolution and continue to thrive in a world where yesterday's breakthrough is today's past. To Indians, khadi is a symbol of independence- of time when we as a people chose peace as a language of protest in the face of tyranny. Anavila Misra's latest collection 'Quiet' ruminates on the tranquility of this treasured fabric that is as old as our history.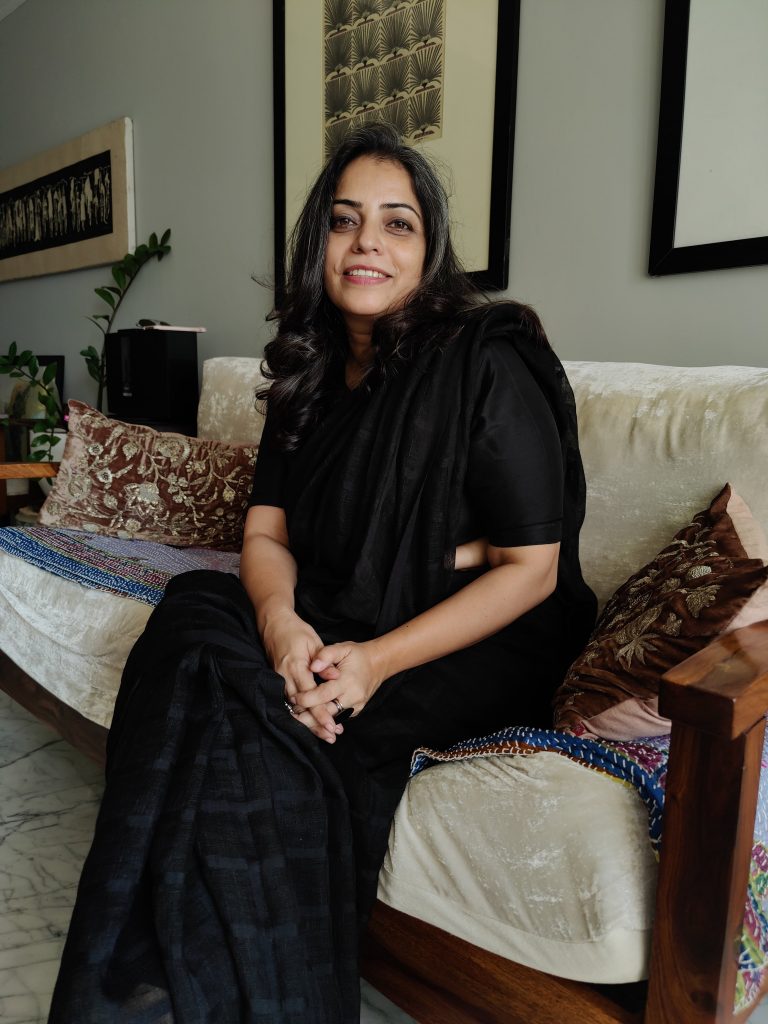 Says Anavila, "Khadi for me is not a textile but a way of life, having observed it for over a decade during my work in West Bengal I wanted to lend my vision to this textile. I have worked with weavers to discover the potential of handwoven linen for decades and in that process, I would always notice khadi craftspeople. Through spinning yarn, dyeing and weaving there is a quiet meditative calm about them that has captured me. Every piece of their process is calm and it translates into the fabrics they weave." Three years ago, Anavila started working with craftspeople to explore khadi as a capsule collection and found herself submerged in it. Even through the pandemic this collection was built… Quietly, slowly, meditatively.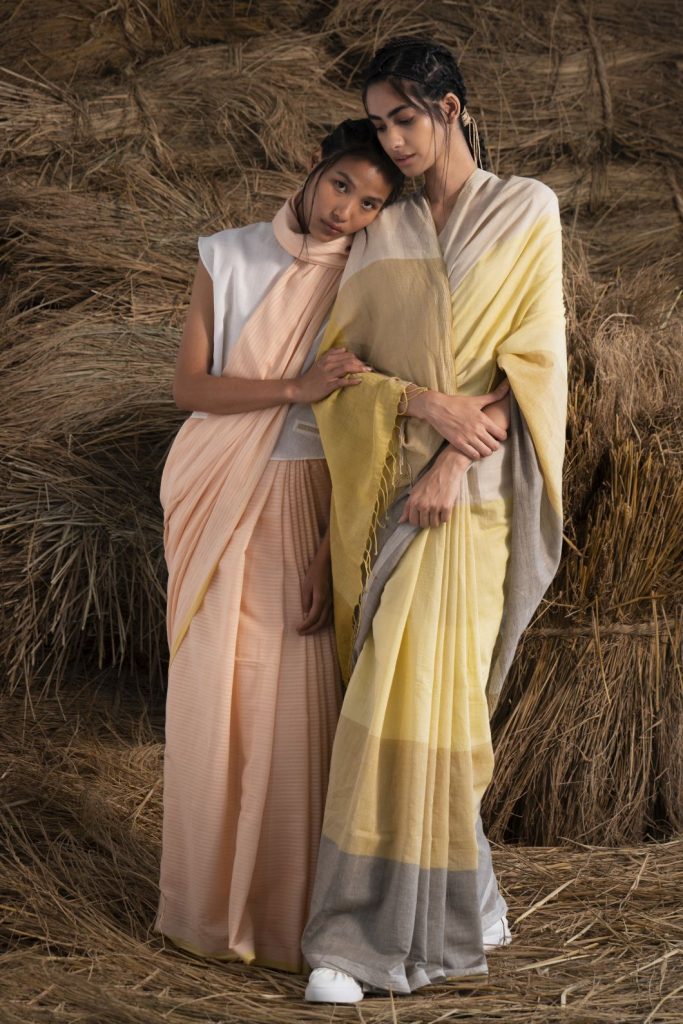 Quiet by Anavila Misra, a collection of sarees and separates for women is a result of decades of immersion and three years of partnership. This is a collection that brings to life mindfulness in thought, process and product. 'Quiet' is not only the celebration of the glorious past but also an attempt to craft an everyday contemporary line of clothing that allows each of us to carry the fabric's serenity into our every day.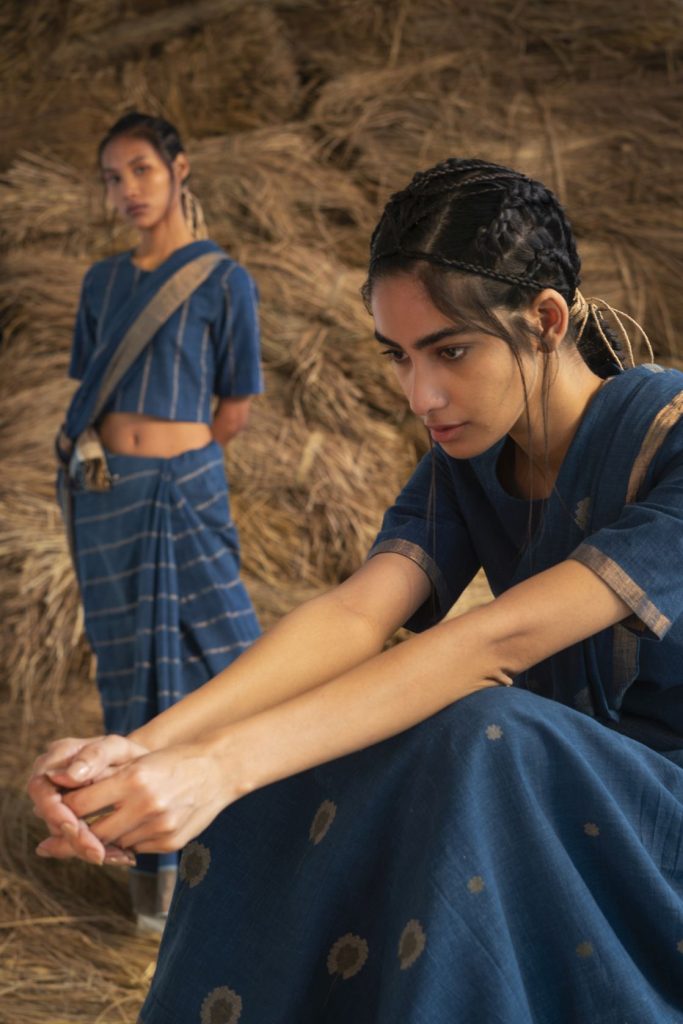 In creating this collection Anavila chose to build on the vocabulary of khadi tradition using traditional motifs of flowers, birds, fruits. Along with fine handwoven saris the collection features easy nova sets, kaftans and scarves in natural dyed white, peach, indigo, green, ecru, yellow, pink and red. Intricate embroideries that borrow from jamdani motifs in gold and silver add a touch of fantasy.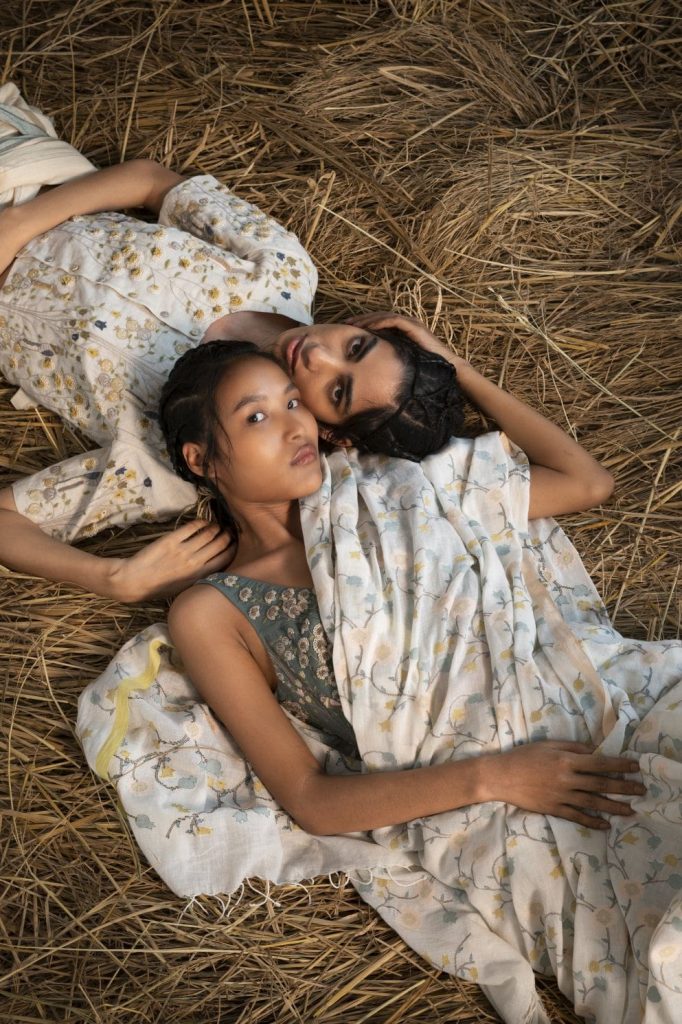 Website: https://anavila.com
Instagram: https://www.instagram.com/anavila_m/