'Race For 7', an initiative championed by the Organization for Rare Diseases India (ORDI), was organized in Bangalore to raise awareness for rare disease patients, 50% of whom are children. Prakash Raj and Shwetha R Prasad flagged-off the run and joined the participants in the run who came to support the rare disease patients.
Although an estimated 1 in 20 Indians suffers from a rare disease, lack of awareness and information has created several challenges for patients and their caregivers, most importantly delayed diagnosis, affordable and targeted care and treatment and access.
A first of its kind, the event symbolically represents 7000 rare diseases with 7000 people running for 7 kilometers to represent the average number of years it takes to diagnose a rare disease with the purpose of drawing the attention towards the urgency for governments and other institutions to recognize their unique needs and create enabling policies and a more supportive environment for them.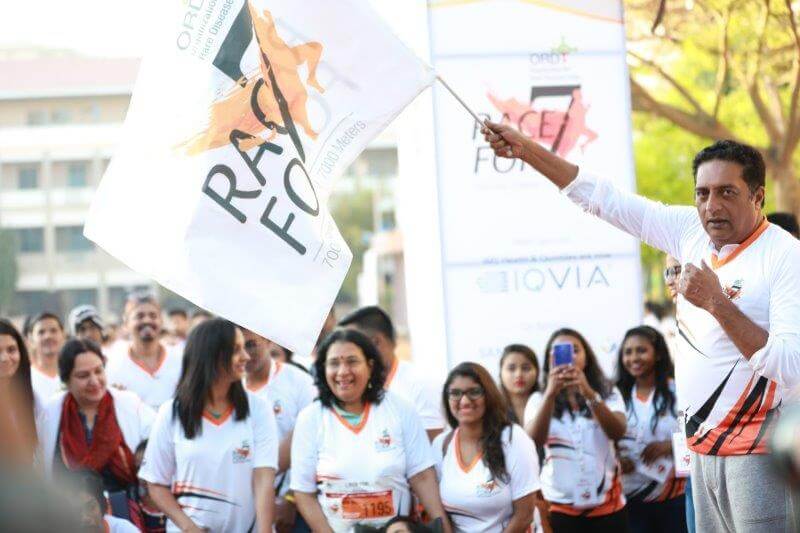 'Race for 7' is held in the month of February to commemorate World Rare Disease Day which falls on the last day of February. The theme for Rare Disease Day  2019 is 'Bridging health and social care', focusing on the need to better coordinate all aspects of care to improve the lives of people living with a rare disease. 'Awareness about rare diseases has to reach every village, every household, every individual. The Race for 7 initiative by ORDI has my complete support and endorsement,' says actress Shwetha R Prasad.
Dr. Meenakshi Bhat – Consultant – Clinical Genetics – Centre for Human Genetics in Bengaluru said, 'As a medical specialist, I come across many families who have waited months to years for a correct diagnosis and to know what to do next. In India, awareness about rare diseases is low not only in the general public but also among doctors. This is because genetics is a very small part of the MBBS curriculum in most medical colleges. Awareness has to increase because early diagnosis helps in treating the patient early to avoid disability. In some conditions where specific treatment is available, the best results are achieved if they begin early, especially to avoid brain damage. This endeavor is aimed at sensitizing the public about rare diseases and also to highlight some of the difficulties that families face on a daily basis.'
ORDI has been working tirelessly among rare disease patients in India. Besides the annual 'Race for 7' run, ORDI also started the First Rare disease Helpline in India (+91 8892 555 000); RDCCC (Rare Disease Care Co-Ordination Center); First COERD (Center of Excellence for Rare Diseases) in India at Bengaluru; First Exclusive Daycare center for Rare Diseases in India at Bengaluru; Second RDCCC center in Mysore in JSS Hospital; Campaign for National Rare Disease Policy; First NMD (Neuromuscular Clinic in India); India's First Assisted Living facility for Rare Disease patients in Bengaluru to name a few.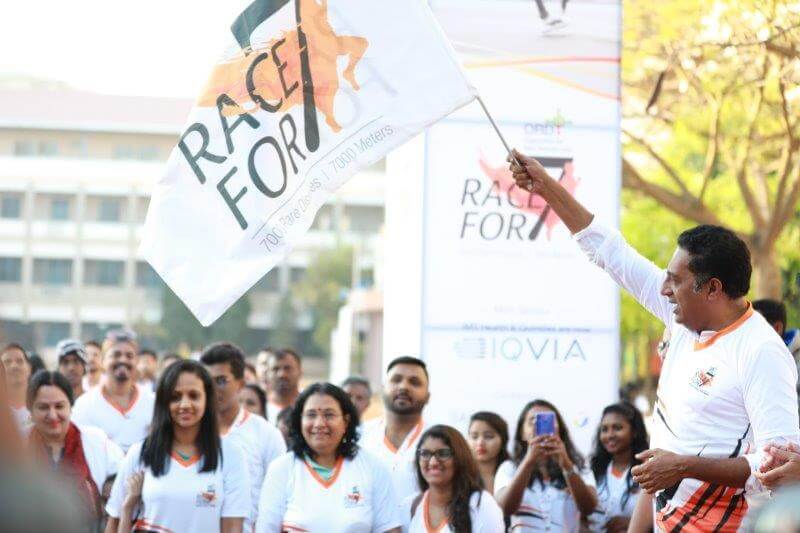 Quick Facts about Rare Diseases
7,000 known rare diseases
70 million rare disease patients in India
1 in 20 Indian patients diagnosed with a rare disease
350 million rare disease patients globally – makes up 3rdmost populous country
Average of 7 years to diagnose a rare disease
80% rare disease have an identifiable genetic origin
50% of rare diseases affect children
30% of patients with rare diseases die before the age of 5 years