After vowing audiences in Mumbai and Delhi, multisensory exhibit travels to Garden City for a limited run; Van Gogh 360° – where art and technology meet – will be exhibited at Bhartiya Mall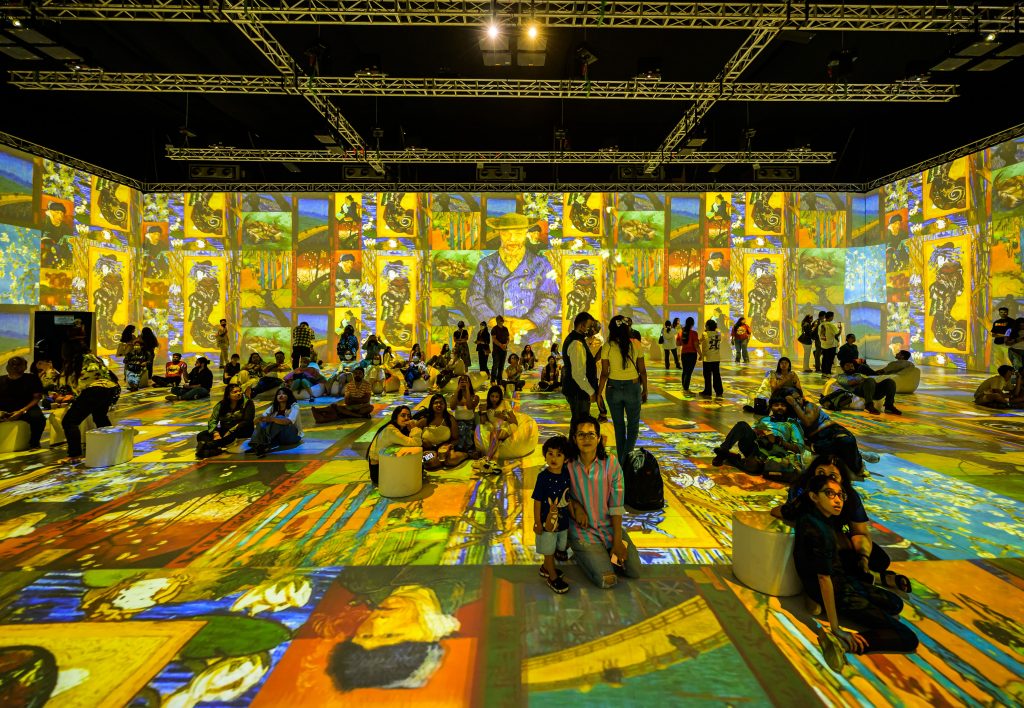 Van Gogh 360°, an immersive event that brought the eye-popping colours of Vincent van Gogh's most iconic works to life in Mumbai and Delhi, now heads down to Bengaluru. The multimedia exhibit, which is produced and promoted by BookMyShow Live – the live entertainment experiential division of BookMyShow – will be hosted at leisure and retail destination, Bhartiya Mall for a limited run of a few weeks August 8 onwards.
The exhibit will also make stops in Chennai, Ahmedabad, Hyderabad, Kolkata, Jaipur, Kochi, Chandigarh, Bhopal, Lucknow, Nagpur, Pune, Indore, Goa and Surat later in the year.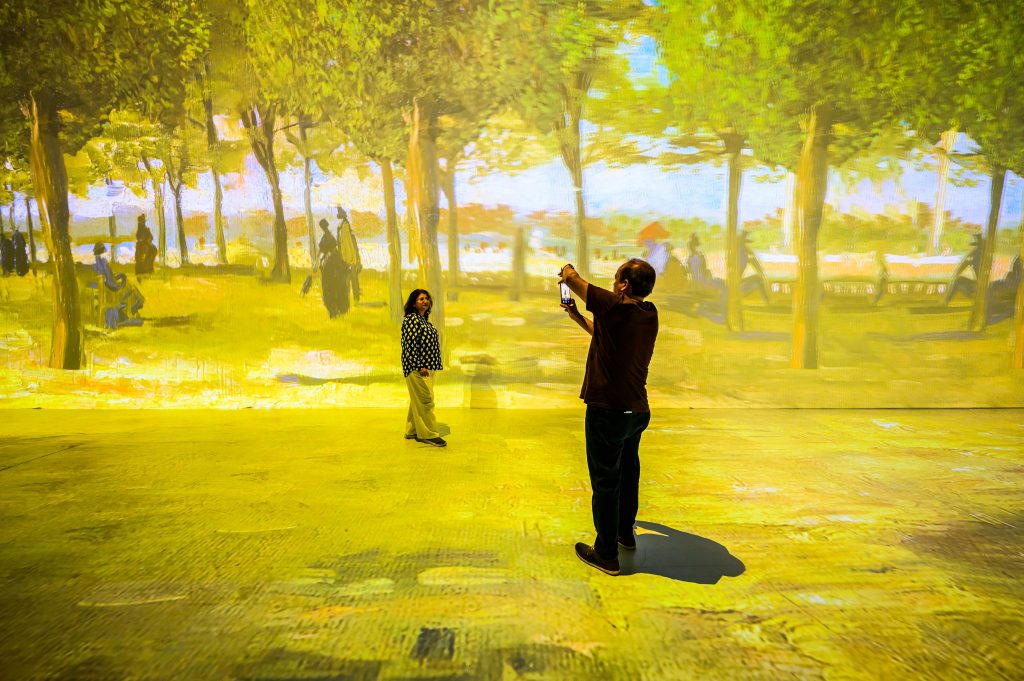 Tickets for the Bengaluru exhibition are available for sale on bookmyshow.com for the general public July 22 noon onwards priced at Rs 1099 for Monday to Friday, and Rs 1499 for Saturday and Sunday. For those who had registered, special prices – Rs 999 and Rs 1399 for the two categories – will be valid from noon on July 20 till 11.59 am on July 22.
Kunal Khambhati, head live events and IP, BookMyShow said, "India's audience, known for its rich appreciation of culture and love for entertainment, constantly seeks high-quality experiences in various domains like art, history, music and more," adding, "Amongst these, the Van Gogh 360° experience has emerged as an intriguing and widely embraced Intellectual Property, captivating the interest of a diverse demographic. From various age groups within the cities to neighbouring regions in India, this unique blend of technology and art dedicated to the iconic artist, Vincent van Gogh, has been exceptionally well received during its successful run in Mumbai and Delhi. Now, as Van Gogh 360° journeys to Bengaluru, we are excited to share this fantastic experience with the city's art enthusiasts."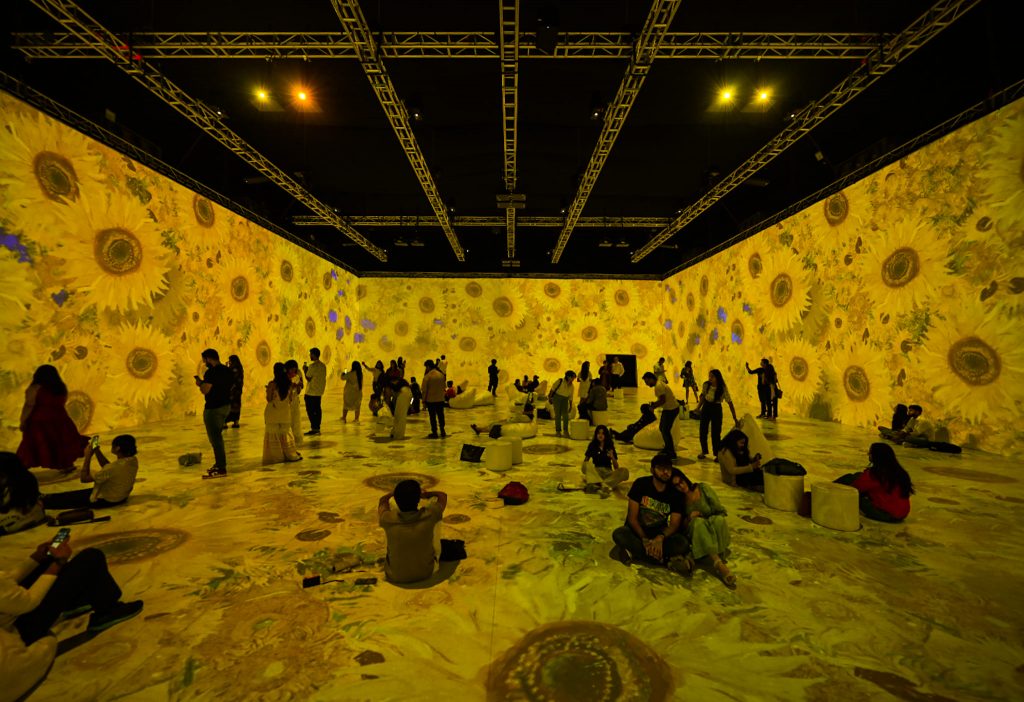 Immersive experiences that turn the walls and floors of an exhibition space into a kind of van Gogh dream world have popped up around the world from New York to London to Tokyo to Toronto, and Van Gogh 360° India is the first such exhibition to debut in the country.
Van Gogh 360° Bengaluru, where art and technology meet
Using cutting-edge projection technology crafted by world-renowned audio-visual designers, Van Gogh 360° Bengaluru will create an engaging journey into the world of the legendary post-Impressionist painter accompanied by an original classical instrumental score composed by a Canadian composer.
Attendees will be immersed in stunning projections – achieved through dozens of projectors and high-powered computer servers that deliver crisp and compelling images – animating the masters' oeuvre and illuminating the mind of the genius. Wandering through giant projections that highlight brushstroke, detail, and colour, the multimedia exhibit takes the attendee into a three-dimensional world that exhilarates the senses.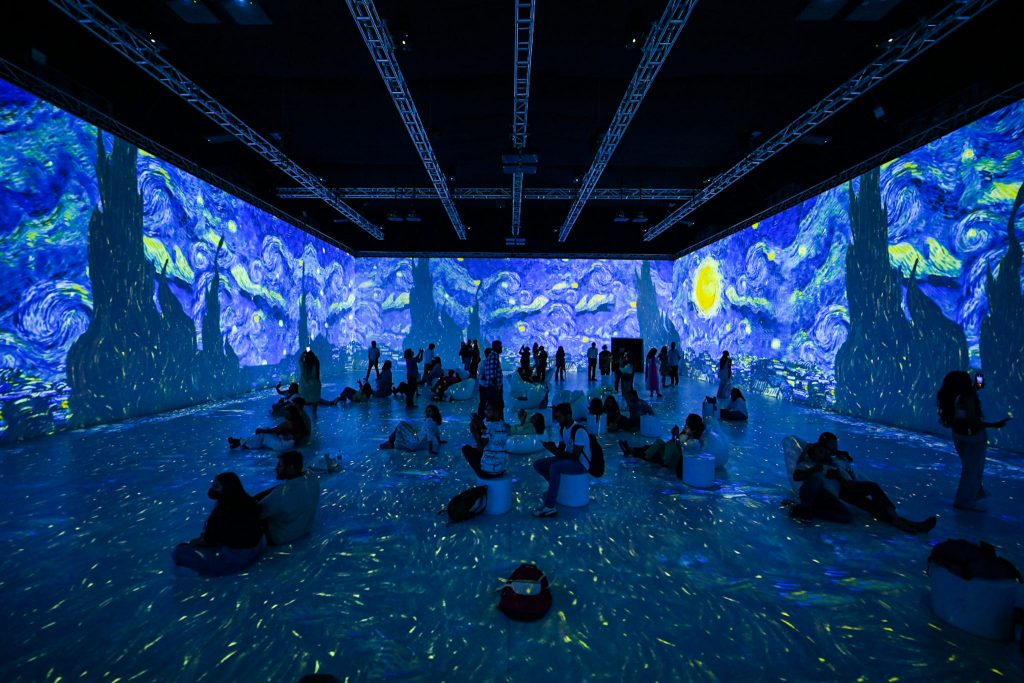 "We are excited to bring Van Gogh 360°, a one-of-a-kind immersive art exhibit to the people of Bengaluru. This innovative showcase, with state-of-the-art projection technology, will truly provide a profound and unique experience for our customers. Bhartiya Mall of Bengaluru is a one stop shopping destination with a perfect combination of international and Indian lifestyle and F&B brands, and by adding this exhibit we intend to provide shoppers with more experiential activities," shares Shashidhara S, head leasing, Bhartiya Group.
About Van Gogh 360° Bengaluru
What: Van Gogh 360º Bengaluru
Where: Bhartiya Mall Of Bengaluru, Bhartiya City
When: August 8 onwards
Website: VanGogh360.in
Tickets: https://in.bookmyshow.com/events/van-gogh-360-bengaluru/ET00364302
About Vincent van Gogh
Vincent van Gogh was a Dutch painter who is one of the most influential figures in the history of Western art. Van Gogh's innovation was in the boundless emotional nakedness rendered through his paintings and the new artistic interpretation of the form, colour symbolism, and brushstroke expression, which defined some of his most famous works, such as The Starry Night (1889). The paintings of van Gogh are housed in many galleries and private collections worldwide: in the Netherlands, France, America, Russia, and more. To show them in one exhibition is nearly impossible, but transforming them into an immersive experience allows them to be accessible to people of all ages in different cities around the world.
About BookMyShow
Launched in 2007, BookMyShow, owned and operated by Big Tree Entertainment Pvt Ltd (founded in 1999), is India's leading entertainment destination with global operations and the one-stop shop for every entertainment need. The firm is present in over 700 towns and cities in India and works with partners across the industry to provide unmatched entertainment experiences to millions of customers. Over the years, the company has evolved from a purely online ticketing platform for movies across 7,000 plus screens, to end-to-end management of live entertainment events including music concerts, live performances, theatricals, sports and more, all accomplished at par with global standards. Some of the key properties that BookMyShow has brought to its markets over the past few years include Lollapalooza India, Backstreet Boys' DNA World Tour, Post Malone's debut India show at the Feeding India concert, U2's The Joshua Tree Tour, NBA's debut games in India, Disney's Aladdin, Cirque du Soleil BAZZAR as also international artists such as Coldplay, Ed Sheeran, Justin Bieber to name a few.
BookMyShow is invested in providing the best user experience, whether on-ground or online and to that effect, has developed the first-of-its-kind video streaming platform solely for live entertainment in India – 'BookMyShow Online', marking its entry in the streaming business. Complementing its cinemas business, the firm also launched 'BookMyShow Stream', India's largest home-grown transactional video-on-demand (TVOD) platform hosting award-winning and critically acclaimed content from around the world. BookMyShow also houses India's most extensive organic reviews and ratings engine for movies and has driven technology innovations, such as the m- ticket and Movie Mode, impacting tens of millions of users and the industry at large.
With continued support from marquee investors like TPG Growth, Stripes Group, Elevation Capital (formerly SAIF Partners), Accel and Network18, BookMyShow has constantly demonstrated category leadership, growing beyond India with operations in UAE, Singapore, Indonesia and Sri Lanka amongst others. The Mumbai- headquartered company counts Ticket Green, Eventifier, Masti Tickets and Townscript amongst its key investments in the sector. BookMyShow is also committed to society at large, by way of its charity initiative BookASmile, which supports special causes to enrich the lives of the less fortunate across India through entertainment-led experiences.