As if we haven't had enough of little cherub Taimur Ali Khan and his outings, in the news now is Abhishek and Aishwarya Rai Bachchan's cute little daughter, Aaradhya Bachchan.
In keeping with the sartorial benchmark set by her grandfather Amitabh Bachchan and mom Asihwarya Bachchan, Aaradhya is now making news for her chick-fashion sence.
For a girl, who has so far been protected from too much media glare, it was a surprise. Proudly flaunting her style along with gorgeous mom Aishwarya, was Aaradhya, dressed trendily in red.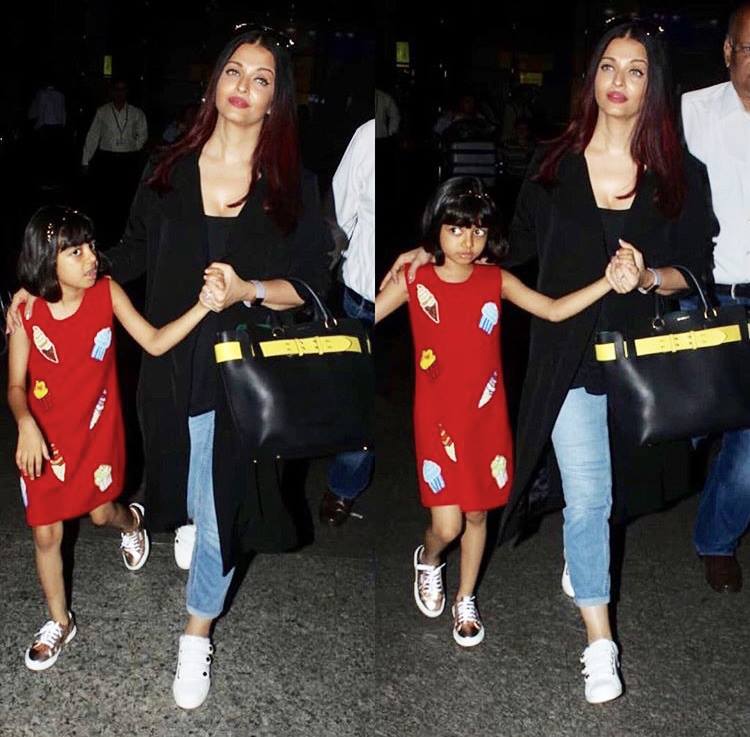 She was wearing a red dress from Little Tags, a website that supposedly offers the world's best clothes, accessories and footwear from a large spectrum of designers for kids up to the age of 14. What she wore was an ice cream/cupcake dress which instantly catapulted her to the fashionista zone.
Meanwhile, Aishwarya was dressed in faded denims, a long black jacket and white shoes. Now that Aaradhya has set foot in the fashion circuit, we can't wait to see who and what she dons next.