There's no doubt about the fact that eye makeup is more popular now than ever before. Wearing a face mask in public is an integral part of our new lives and that brings the focus to our eyes. While we're all for playing around with your eye makeup looks every day, you need to make sure that you're using products that care for your eyes as well.
Kiro's newly launched eye makeup products cover your every need. Create looks you can wear while you run around completing errands or looks that work for those intimate gatherings with close family and friends – all of this with added skincare benefits. Try our jojoba seed and marula oil-infused All-Day Comfort Kajal Liner as your everyday kohl or create a classic winged eye with the Waterproof Soft Matte Eyeliner Pen. Play around with colours on your eyes with the argan oil and Vitamin E-infused High Def Soothing Eyeliner Pencils and the Long-Wear Brightening Eye Shadow Sticks (which are packed with Vitamin C and mango seed oil as well). Don't fret, each of these have been tested by dermatologists and ophthalmologists so they're perfectly safe for your sensitive eyes.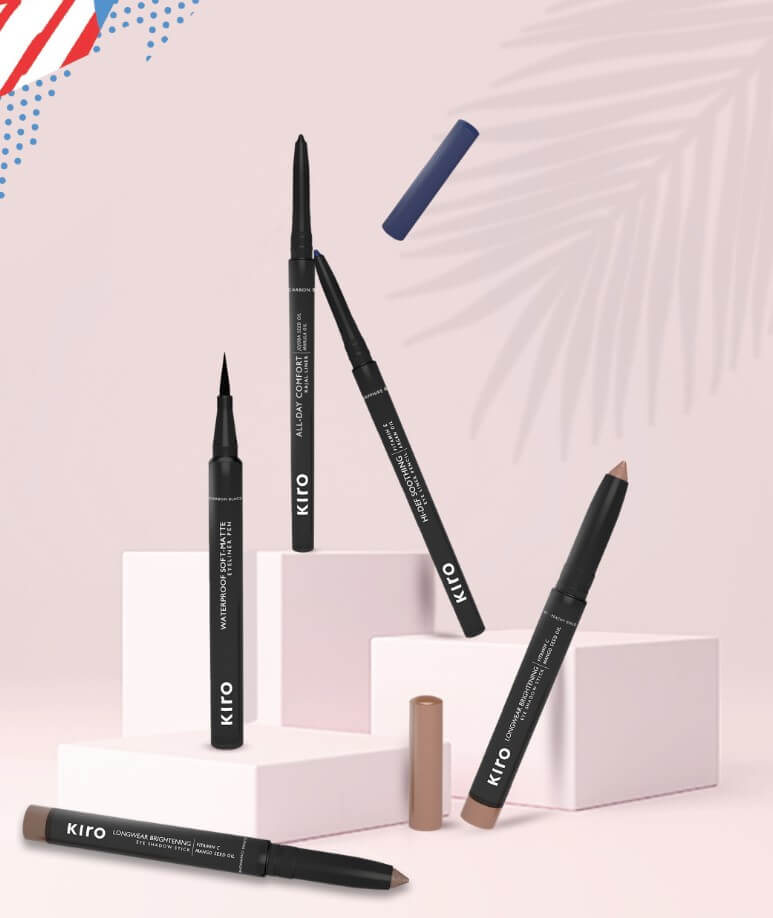 Every product is long-lasting, made with no toxins and mindfully formulated to allow you to create every makeup look you want, at home or on-the-go. In fact, every ingredient has been thoroughly researched and then incorporated into the formulas — your needs are at the centre of it all. Go on, let your eyes shine on with colour that cares. Kiro wouldn't have it any other way.