Available in a range of 15 flattering shades to suit all Indian skin tones
Just as monsoons set in, SUGAR Cosmetics returns with a fresh new launch to help you ace your look and look glamourous as always despite of the monsoon blues.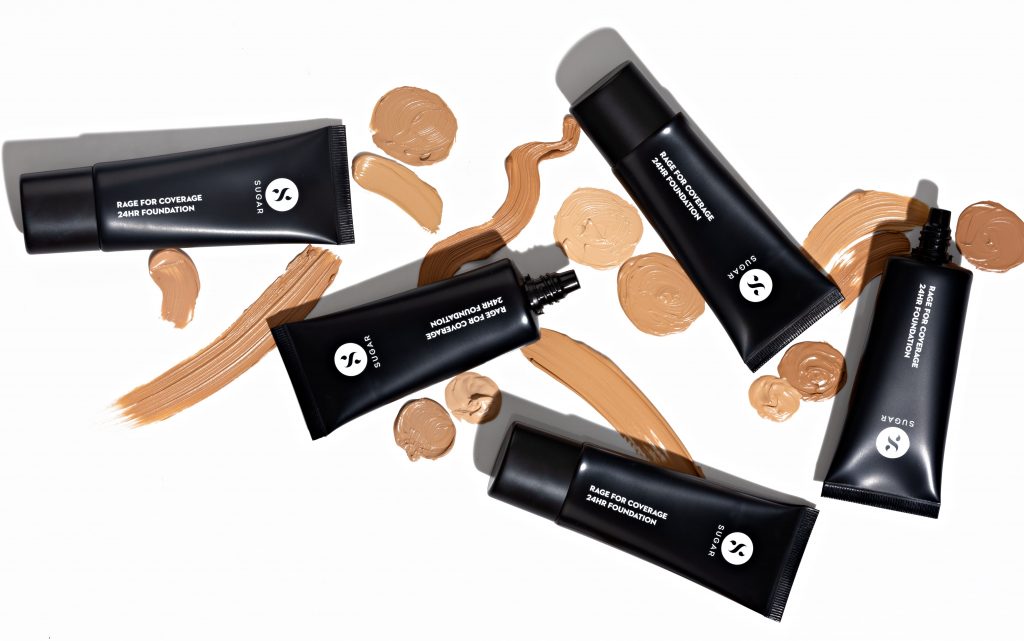 If you've been looking for the perfect foundation that looks like skin and feels like a dream, meet SUGAR Rage For Coverage 24HR Foundation that will empower you to achieve a long-lasting, flawless base every time.
SUGAR Rage For Coverage 24HR Foundation is an ultra-performing, high coverage foundation whose rich, creamy texture blends into your skin beautifully and delivers a seamless matte finish that lasts up to 24 hours. Its sebum-absorbing and skin-perfecting formula minimizes the appearance of fine lines, wrinkles and keeps skin shine-free. Enriched with skin-rejuvenating Portulaca Vita extracts from purslane plant, it soothes, revives and brightens your skin. Suitable for all skin types, Rage For Coverage 24HR Foundation effectively controls oil and transforms your complexion to naturally luminous. The formula is non-irritating, oil-free and made using skin calming ingredients that work incredibly well to conceal redness, blemishes and hyperpigmentation.
To achieve a flawless look, start your base with a pore minimizing primer or a hydrating primer. After applying the SUGAR Rage For Coverage 24HR Foundation, set the base with a setting powder or a translucent powder and go conquer the world!
Available in 15 flattering shades to suit all Indian skin tones, you'll definitely find your perfect makeup match from this foundation range.
07 Vanilla Latte | Fair, Golden Undertone
10 Latte | Light, Warm Undertone
15 Cappuccino | Light, Cool Undertone
17 Raf | Light, Golden Undertone
20 Galao | Light Medium, Golden Undertone
27 Vienna | Light Medium, Warm Undertone
32 Cortado | Medium, Golden Undertone
35 Frappe | Medium, Neutral Undertone
37 Freddo | Medium Beige, Golden Peach Undertone
40 Breve | Medium Beige, Warm Undertone
42 Glace | Medium Beige, Golden Undertone
47 Borgia | Medium Tan, Warm Undertone
48 Irish | Medium Tan, Neutral Undertone
52 Corretto | Tan, Yellow Undertone
55 Americano | Medium Deep, Warm Undertone
Price: Rs. 799/-
Net Weight: 25ml
About SUGAR Cosmetics (www.sugarcosmetics.com):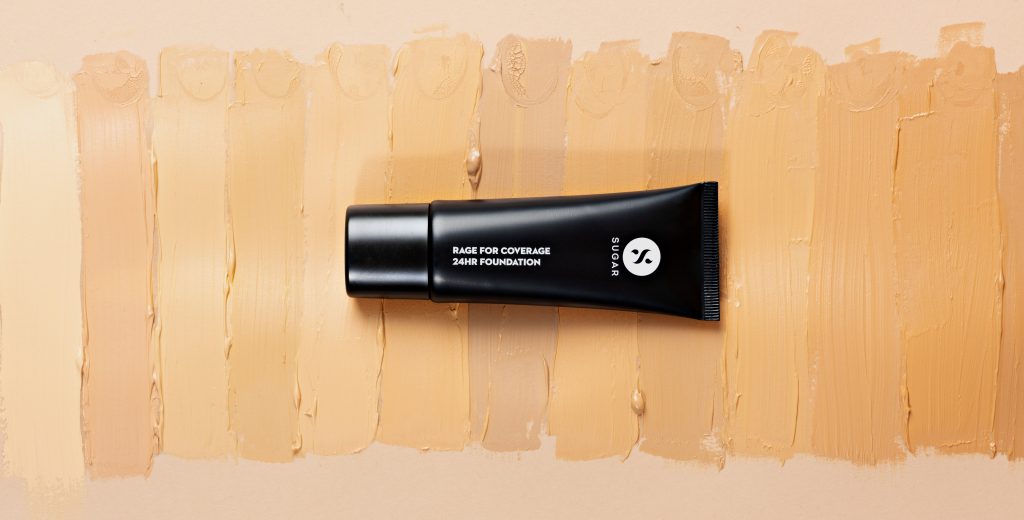 SUGAR Cosmetics, a cult-favourite amongst Gen Z and millennials, is one of the fastest-growing premium beauty brands in India. With its clutter-breaking persona, signature low-poly packaging and chart-topping products, SUGAR is the makeup of choice for bold, independent women who refuse to be stereotyped into roles. Crafted in state-of-the-art facilities across Germany, Italy, India, USA and Korea, the brand ships its bestselling products in Lips, Eyes, Face, Nails & Skin categories across the world. With a cruelty-free range that is high on style and higher on performance, the brand is obsessed with crafting products that are a perfect match for every Indian skin tone across seasons and around the calendar. Backed by the trust of marquee investors and the love of millions of makeup enthusiasts, SUGAR Cosmetics is rapidly scaling its physical presence with 10,000+ retail outlets as of 2020 across 130+ cities and a mission of reaching the doorstep of every makeup user in the country.