Ankur Rathee and his journey is all about sustaining the joy that comes from within.
ANKUR RATHEE, an actor who channalizes the energy from hindrances to add more skills.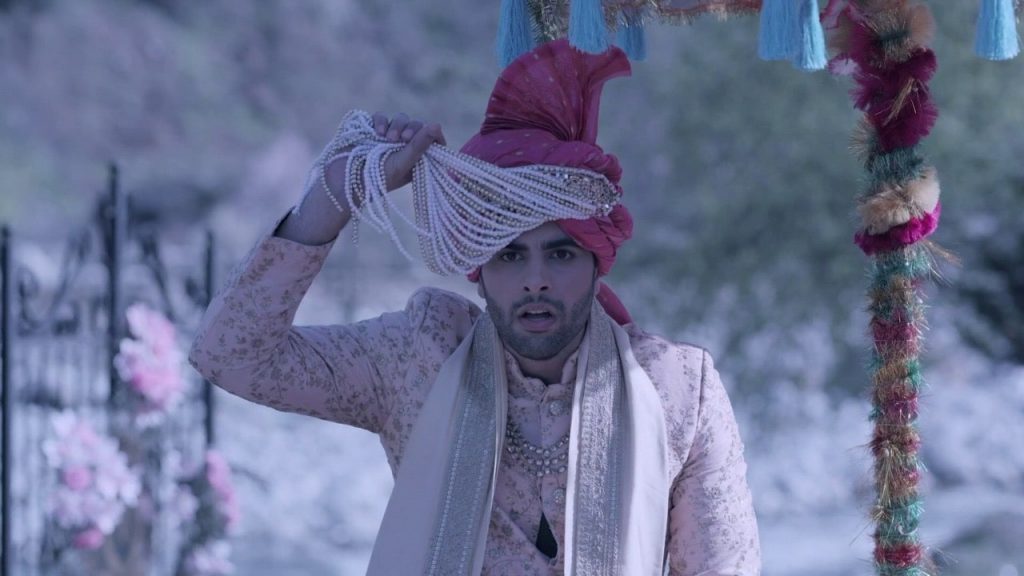 Graduating from Princeton University and collaborating with international names like Tony Award winner John Rando, Tony Award nominee Leigh Silverman, and Academy Award nominee Christina Lazaridi, Ankur Rathee, returned home with a bag full of talent to showcase. The Indian American actor's love for acting is an integral part of his life, contributing to several childhood memories. And his passion is so deeply rooted that the actor puts all his effort to make every single character of his leave an impression in the Indian Cinema.
After playing pivotal roles in the renowned Amazon Prime series 'Four More Shots Please', Zoya Akhtar's 'Made in Heaven', 'Thappad' and 'The Tashkent Files' opposite Naseeruddin Shah, the actor is waiting for rural-based roles to extend his boundaries.
A devotee of Paramahansa Yogananda, he believes that joy in our life is independent and emanates from inside. And with the same positive attitude looks at, what others call it to be, a 'struggle period' as a time to brush up the skills further.
And that's not it, Rathee also vouches strongly for gender equality and believes in the power of women-centric content in changing the mindset of society and empowering the nation.
In an exclusive tete-e-tete with us, Ankur Rathee talks about his journey and his dream roles, along with oozing positivity all while:
1.How did the acting bug bite you? What did your struggle period look like? Was there any 'Plan B' if the things would not have fallen in place?
I feel like it bit me at a very young age because all my childhood memories involve me dancing wildly, singing loudly, and enacting violent fight scenes with myself in the living room.
I've always had my issues with the word "struggle" when describing an actor's journey. Do we call young entrepreneurs "strugglers"? When you're building your new business, you don't have many clients and when you're starting as an actor you don't have many producers ready to bet on you. Convincing clients or producers to believe in you takes time and effort. You use that time to build a superior service/product that others want. As actors, our service is our art or craftsmanship. Developing our craft isn't something I would describe as a struggle, in the negative connotation of the word. I willingly chose this profession because I love to act. I've chosen to love the journey as well.
I guess my Plan B has always been leveraging my education to pivot. Even today, I could add value in other industries. I studied at Princeton University and spent a significant amount of my early years trying to build a well-rounded foundation that I can use to serve in a multitude of fields. I don't believe in wasted efforts. When you pursue anything with a deep passion, you end up unearthing extraordinary qualities within yourself. As an actor you might develop will power, perseverance, discipline, charisma, people skills, and an entrepreneurial nature. These are all things employers from other industries look for.
2.Ups and downs are a part of life, what do you tell yourself during the good and the bad times? Who inspired the most in your journey?
The teachings of Paramahansa Yogananda have really been pivotal in helping me maintain even-mindedness in the rollercoaster that is life. I believe that over excitement and severe unhappiness as a reaction to life's events are equally detrimental to us. Joy, on the other hand, is independent of outside circumstances and is born from within. The science of yoga truly is remarkable. I have a daily meditation practice that helps me develop and sustain that joy.
3.Being an actor, you must be having a handful of projects at a time. So, how do you transition between different characters?
That's purely the craft. It's a learned skill set. As actors we don't have the luxury of waiting for inspiration always. We need to facilitate it by various acting techniques. I find creative ways to plug in and out of different characters. It could be wearing the costume that changes the way I walk or speak which puts me in the correct mindset. Sometimes spending the car ride, on the way to set, journaling or speaking to myself in character will do the trick. Other times reading or performing a defining scene will put me in the zone, even if we aren't shooting that scene that day. I've even locked into character upon seeing the earnestness of my co-actress' performance. There are no rules and that's the cardinal rule.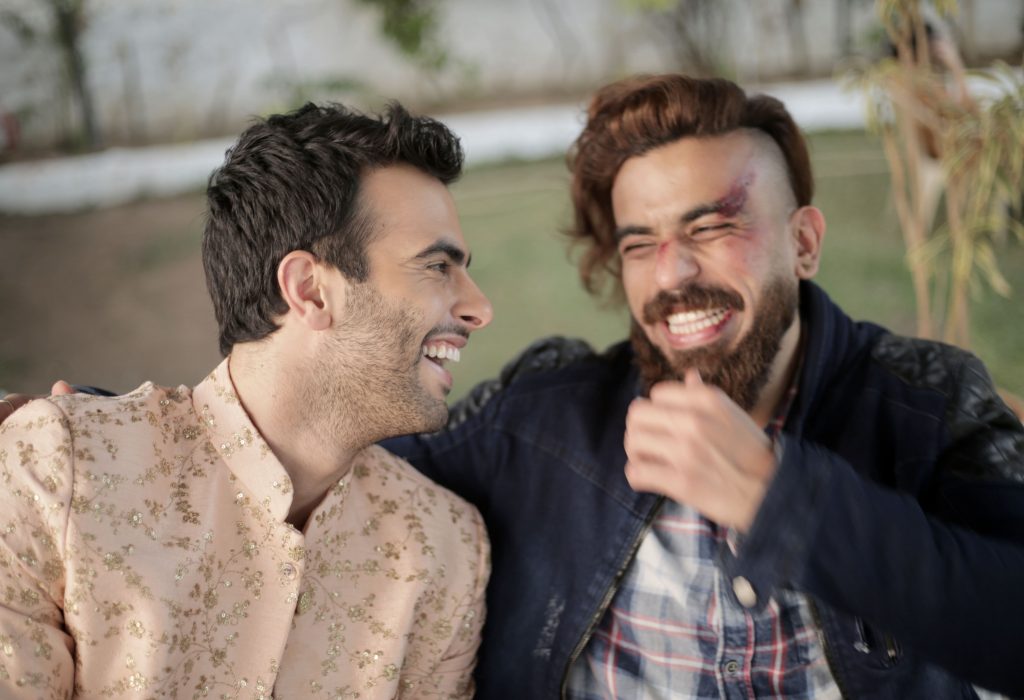 4.How do you invest yourself in preparing for any role?
I believe the script is the DNA of the film and I study it meticulously searching for clues about my character. With each read I find a new shiny idea to play with. I'm very inquisitive in my approach. I ask a lot of questions about why my character behaves a certain way or how I feel about someone else's actions in the script. The process of seeking those answers sometimes involves journaling, outside research, improvisations where I explore my relationships with other characters and play with my physicality. The more I question, the more I seek, and the more I crawl into the skin of my character. I try to bring my director along on this journey as a guide wherever I can.
5.Theatre or screenplay, which is closer to your heart and why?
The medium is different, but acting is acting. The technical aspects vary of course, but the rehearsal process for me displays the starkest difference. Theater requires repetition and intense exploration, such that by the time you step on stage you've built a performance that is truly a collaboration of many individuals' tried and tested ideas. On the other hand, when you walk on set you don't really know what to expect always. Much of your preparation is done in isolation, perhaps you haven't even rehearsed the scene with your co-actor because of scheduling constraints, the set might be foreign to you, and many of your ideas are yet to be experimented with. This kind of performance environment allows for incredible spontaneity and an invigorating level of chaos. While theater allows us to perform live in front of an audience again and again, the camera allows us to live that scene fully only for a few hours and then it's gone, never to be revisited again. Something about the transient nature of that and having to breathe life into those characters now and never again appeals to me more. That being said, theater and that long-form rehearsal process is where I learned the acting arsenal I play with on set every day. Theater was essential in building my foundation.
6.Being a part of a women-centric show 'Four More Shots Please', How was your experience? What more changes are yet to come in the Indian Entertainment Industry to bring gender-equality?
Shooting for 4MSP was an eye-opening experience. As men we are so comfortable being surrounded by other men in positions of power that we don't even recognize the privilege it affords us. On this set the situation was entirely reversed with most of the creative heads being women. It made me realize just how important it is to write female-centric stories and empower female artists to tell them. I'm seeing changes happen in our industry, but we still have a long way to go in creating gender equality in the workplace.
7.Is there any specific character that you love to play on screen and what is your dream role?
I've played many urban-centric roles and I'd love to now play a character with a more rural upbringing. I welcome the challenges that preparing for such a role would bring. While I was brought up in big cities my whole life, most of my family spent the majority of their lives in Haryana's villages. I definitely have such rural characters in my personal experience to draw from when given the opportunity.
8.You recently got engaged to your longtime partner, Anuja Joshi and the proposal was quite dramatic, does that mean you are very inspired by films even in your real life? Would your relation bring any change in the role choices of yours?
Quite the contrary, I felt the proposal was quite intimate. Most of our life is very public as it is, so I wanted that moment when I asked her to marry me to be simple and private. It was just Anuja, me, and a photographer in the woods. Our families joined us afterwards. Perhaps the dramatic part was driving across the country to surprise her, but that was just a product of circumstance and not intentionally filmy. Covid-19 made it so that driving was a safer option than flying. That being said, I can't deny that I reveled in the idea of it being a grand gesture of love.
I don't think our union would affect the roles we choose at all. We've always had a strong understanding of the separation between personal and professional.