John Abraham has not been in news for the best reasons lately. A very public spat with the co-producers of Parmanu has not gone too well with the viewers. But then John does not seem fazed. Famously elusive, John Abraham has been making sure his movie will release even with the multiple legal hassles in process. Even after the hullabaloo and the controversy surrounding John Abraham and Prerna Arora, Parmanu–The Story of Pokhran, is all set to release on May 28, 2018.
Here is the new, intriguing poster of the much-anticipated Parmanu–The Story of Pokhran. The poster was shared by John Abraham and Prerna Arora, producers JA Entertainment and KriAj Entertainment respectively on their social media handles. John Abraham is seen in military uniform leading a team against the background of what seems like a nuclear missile being transported.
Directed by Abhishek Sharma, the film stars John Abraham, Diana Penty and Boman Irani.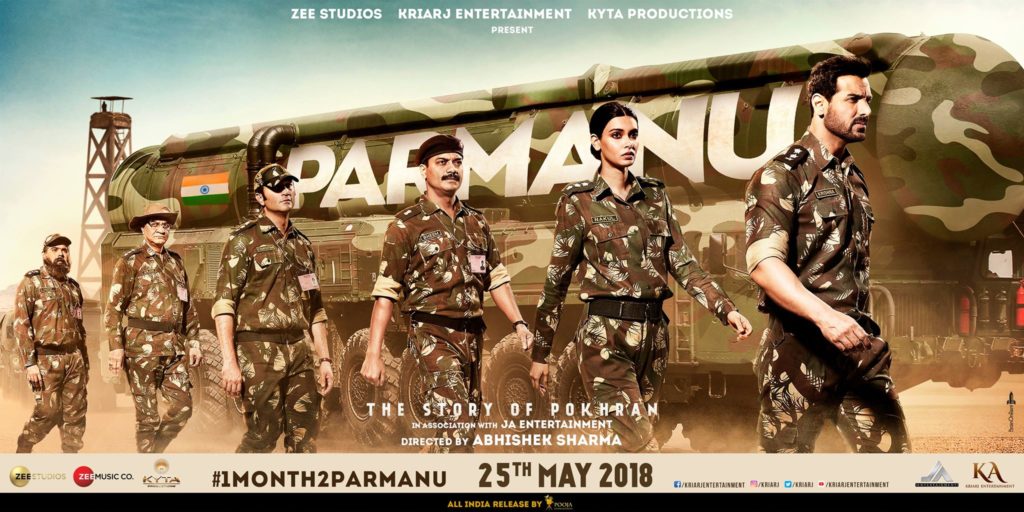 Parmanu- The Story of Pokhran is an ode to the Indian army and scientists, who although ordinary people, accomplished truly extraordinary feats in the face of adversity. It salutes, celebrates and truly embraces the slogan- Jai Jawan Jai Vigyan. While the premise of the film is based on true events, the characters are fictitious.