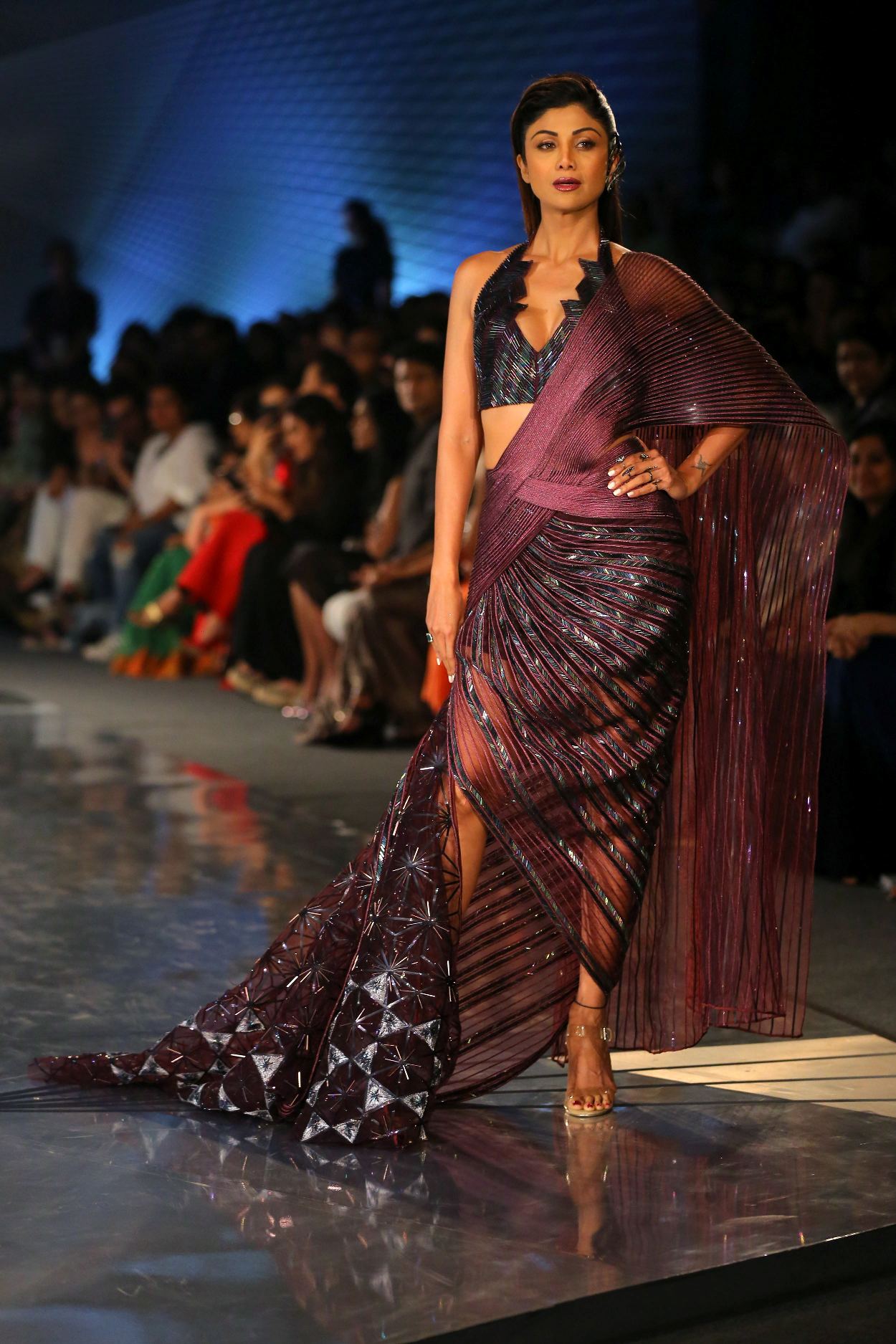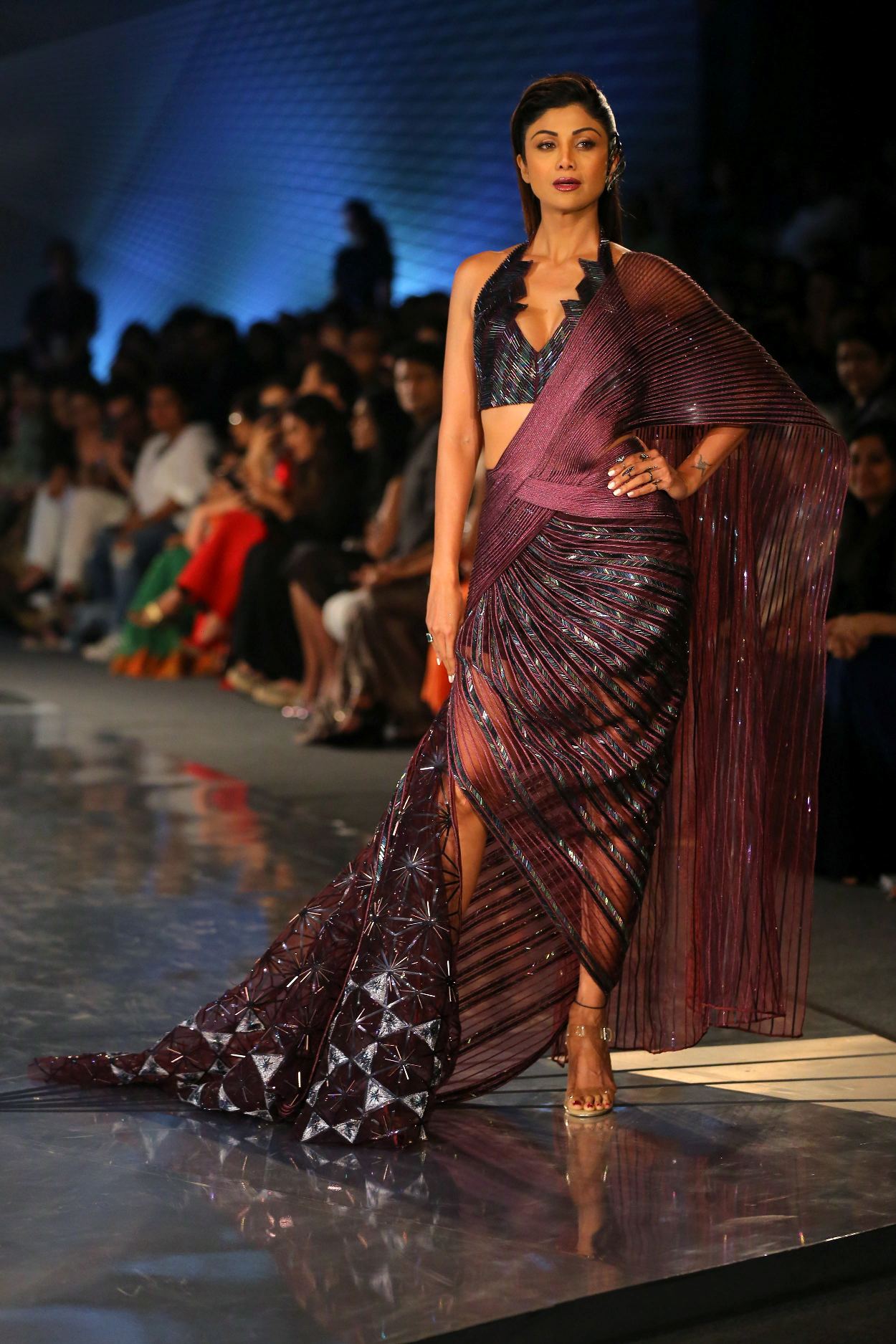 Sexy Shilpa lived up to her style diva image as she stunned in a futuristic saree from Amit Aggarwal's couture 2018 collection, Crystalis. Shilpa's plum-hued sparkling saree was set off with one giant studded ear cuff and multiple jewelled rings from Outhouse Jewellery and metallic heels with bead embellishments from shoe couturier, Nidhi Bhandari.
Aggarwal's vision of a modern and innovative couture inspired by nature's awe-inspiring forms seamlessly combining with rich textile heritage and an environmental sustainability characterised this collection. His colour palette consisted of jewel tones in rose quartz, silver onyx, emerald, amethyst, topaz and sapphire, as well as metallic shades of rose gold, silver, pewter and light gold.
Suneet Varma's India Couture Week 2018 show was all about sparkling stylish saris and dreamy dresses in a rainbow of extravagant colours, fabulous craftsmanship and cuts of exaggerated proportions. For his couture 2018 collection, titled Naintara, reminiscent of an Indian princess, Varma's collection drew up nostalgia and romance,  with a sophisticated sexiness that is a signature of the brand.
The red carpet gowns had fringes, tassels, ruffles, flares, embroideries, sequins crystals, pearls, metallics, rhinestones everything that was attention-grabbing in the most beautiful way possible. The colours of gold, crimson, black, royal blue, purple, almond, pistachio, turquoise, tangerine, lilac, lemon made sure that that they were visually bewitching.