Any plans for the upcoming week?
Well, we have the perfect idea for you!
To fill your life with humour, tickling your funny bones, the Indian Cartoon Gallery has brought 'Humor Gallery' an exhibition of cartoons by Mr SD Phadnis in Bengaluru. Displaying some of his recent artworks alongside some legendary cartoons of the artist, the exhibition kick starts from 14 September from 10 am till 6 pm for a week except Sundays.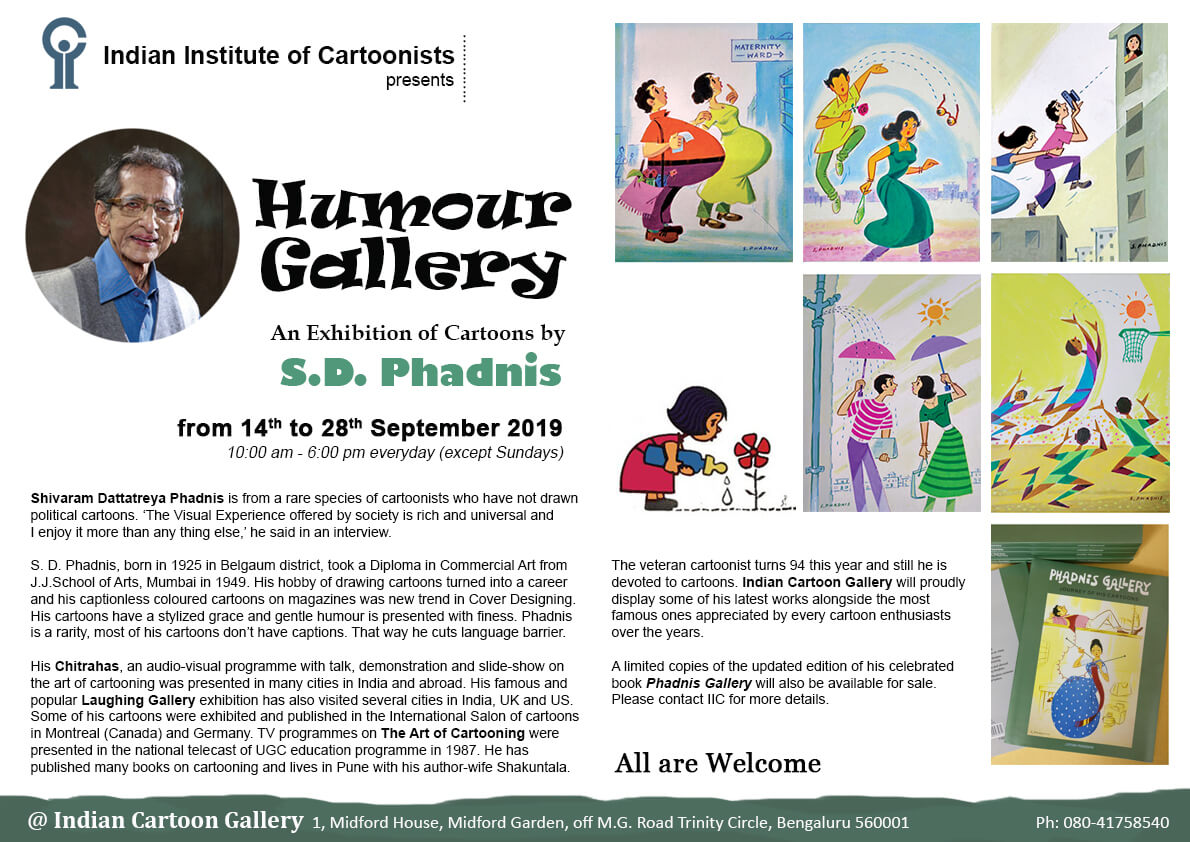 As the veteran artist turns 94 this year, his passion for the artwork is not slowing down. Commemorating the rare breed of the cartoonist who has left a mark with his captionless cartoons, surpassing the language barrier, the exhibition organized by Indian Institute of Cartoonists (IIC) welcomes everyone with the limited copies of the updated edition of 'Phadnis Galley' on sale.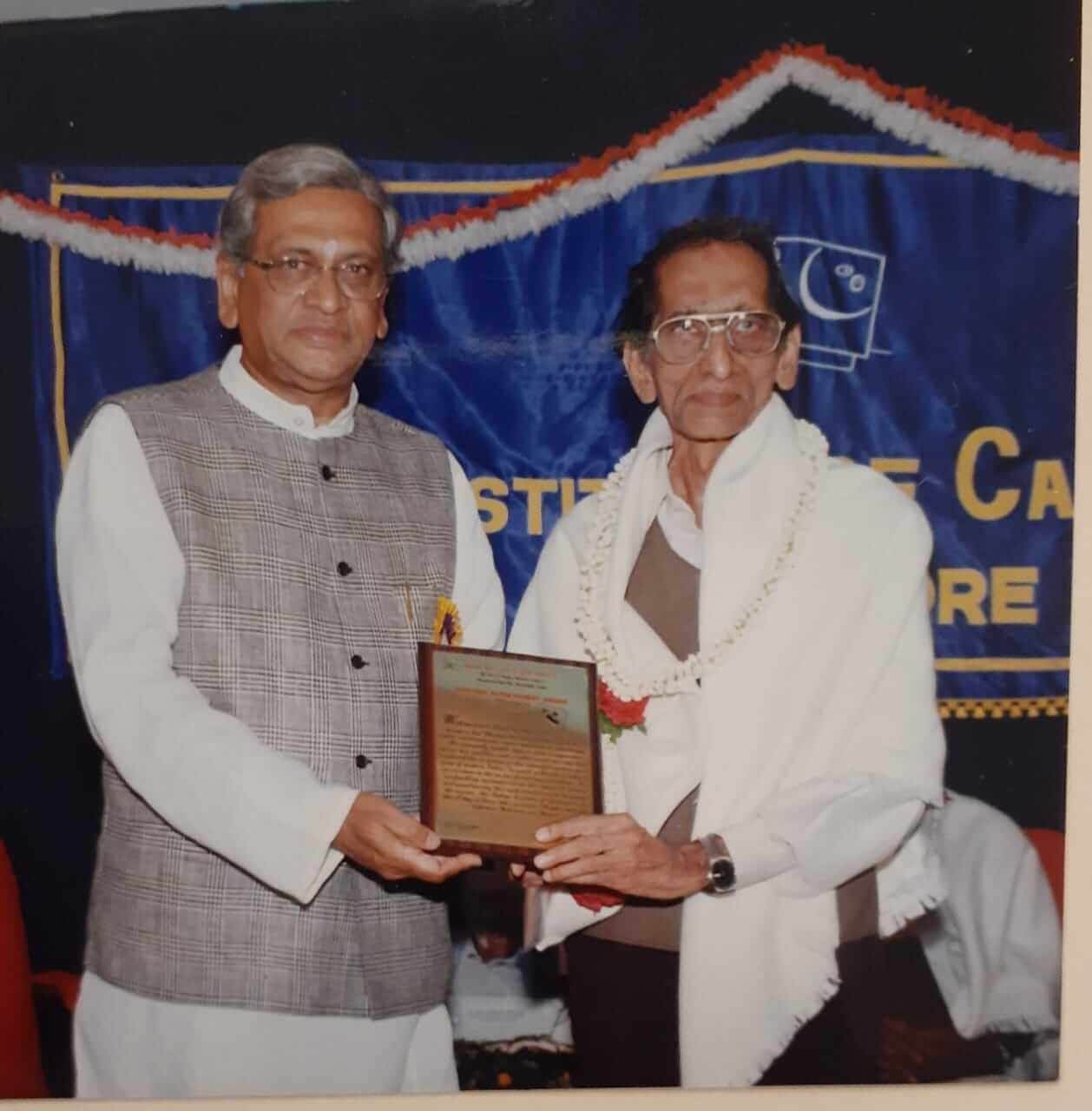 Born in 1925 in Belgaum district of Karnataka, Phadnis chose to pursue a career in drawing cartoons. Transforming his hobby a full-time job, his artworks became cover designs for many leading magazines setting a new trend in the Industry.  His cartoons presented with utmost grace with the underlying humour were recognized internationally and were published and exhibited in International Salon of Cartoons in Montreal (Canada) and Germany.
A rarity who has never drawn political cartoons and takes inspiration from society has worked along with his author wife Shakuntala to publish several books on cartooning. His audiovisual show 'Chitrahas' was broadcast nationwide where the artist talked about the art of cartooning. His Laughing Gallery exhibition has visited many cities in India, UK and USA. A magician of the cartoon world, Mr SD Phadnis' work is impeccable and full of humour.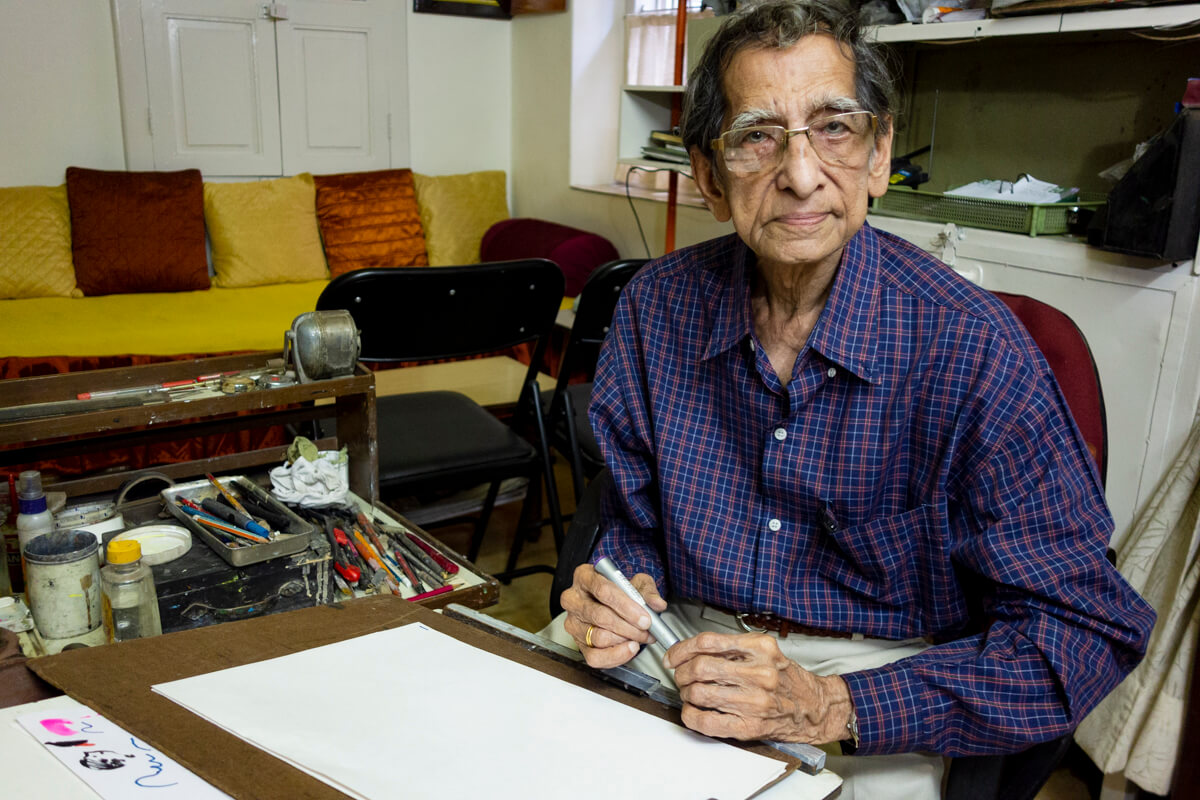 So block your dates and experience the world of cartoon art!
Image Courtesy: Indian Institute of Cartoonists