By SkinQ – A Skincare line formulated by Celebrity Dermatologist Dr Chytra V Anand
Winter is full of festivities, warm and cozy clothing, chills in the air and dry/dehydrated skin. While we all look after our skin more in winters than in summer, it is important to care for skin the 'right way.'

And how do we do that?
Winters are testing times for our skin and its health. With dry air and colder temperatures, our skin is highly vulnerable and becomes more sensitive. Skin experts such as Dermatologist Dr Chytra V Anand recommend, we use hydrators and moisturizers to keep our skin well-fed and nourished. SkinQ is a dermatologist-formulated skincare brand especially made for the 'Indian Skin.'
SkinQ's range of Indian Skin Care includes important hydrators such as Hyaluronic Acid and Sodium Hyaluronate. Hyaluronic Acid is a known hydrator which can be topically applied for superficial and instant hydration. It enables skin to absorb moisture from the air, and it can hold up to one-thousand times its molecular weight. In winters, Hyaluronic Acid absorbs moisture available within the skin to keep it hydrated. Sodium Hyaluronate works at deeper levels within skin to absorb moisture. Along with Hyaluronic Acid, the duo – found in Hydrate Elixir, provides powerful superficial and cellular hydration.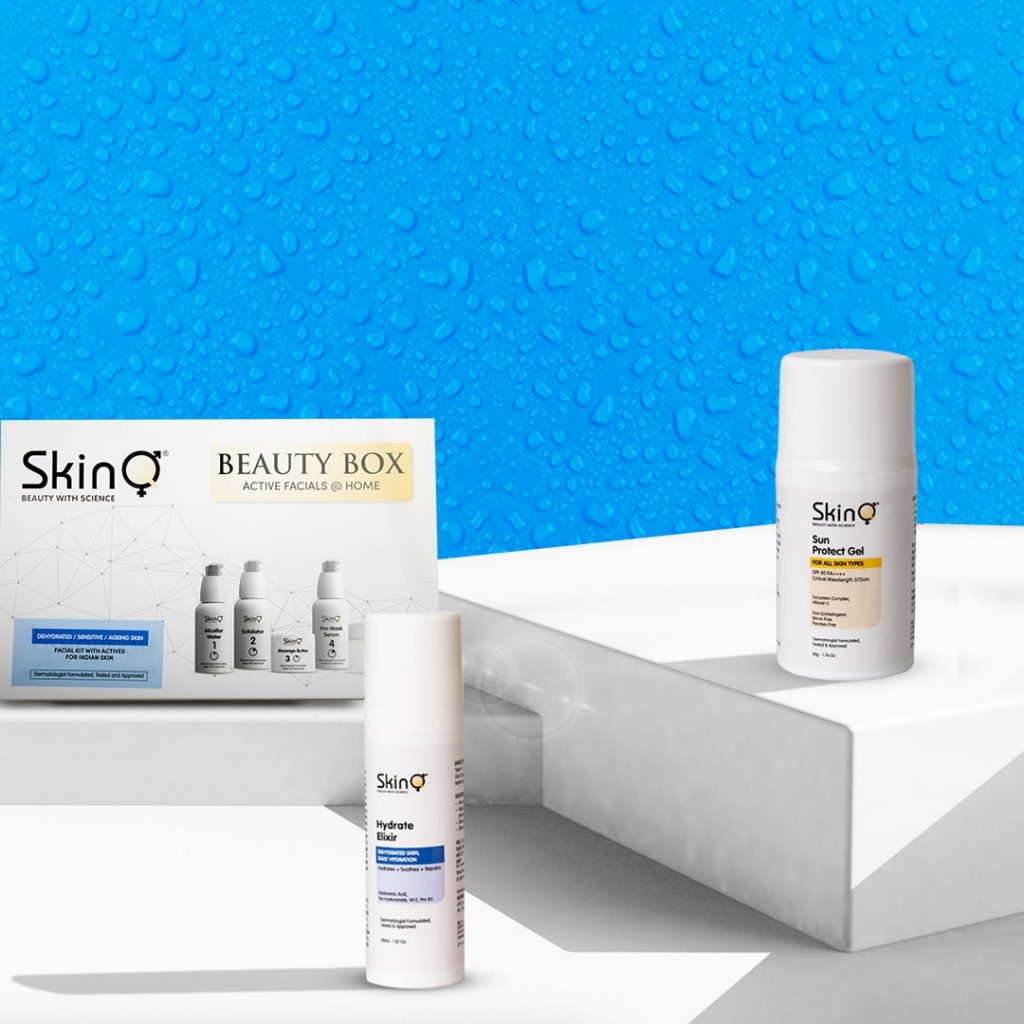 During winters, it is important for skin to have access to lipids. Ceramides are naturally occurring lipids present in skin to form to the skin barrier, which prevent damage and excessive or Transepidermal Water Loss. With dry and cold air, winters are demanding conditions for skin. Using 'Ceramides' helps in restoring the skin barrier by providing natural lipids to the skin. A strong skin barrier prevents drying and dehydration of skin. Ceramide-moisturizer, such as Moisture Balm, should be used after applying Hyaluronic Acid and Sodium Hyaluronate, to lock-in the moisture and reinforce the skin barrier.
People often tend to feel less thirsty during winters, as there's less water loss in the body. However, drinking water is a crucial step in keeping skin healthy and hydrated. It is recommended to drink at least 1.5 liters of water per day, and a maximum of upto 3 liters per day for a hydrated body and skin. Drinking enough water provides the moisture required within skin cells, absorbed by Hyaluronic Acid and Sodium Hyaluronate.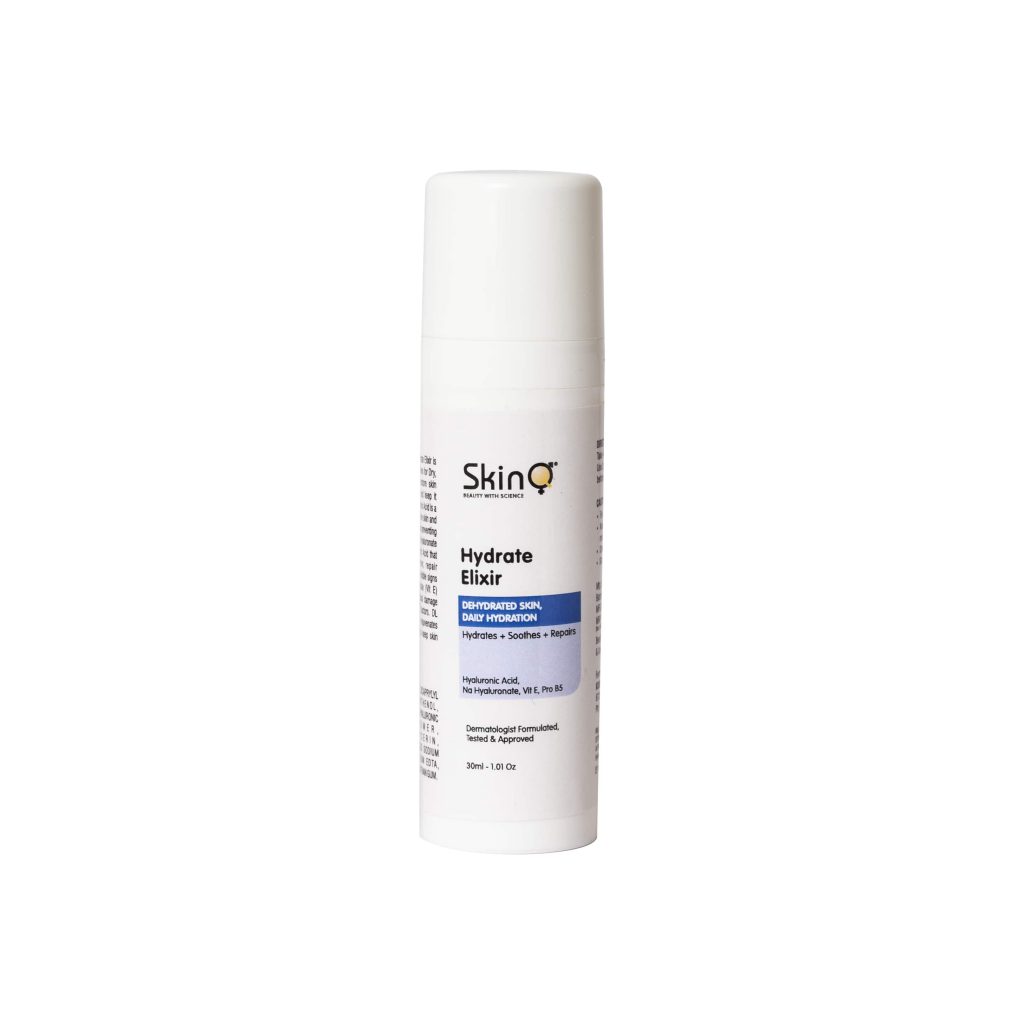 Exfoliation is always an important step in skincare. However, winters call for a reduced need to exfoliate as the skin barrier gets thinner and more sensitive due to the weather. Dr. Chytra V Anand recommends exfoliating once in 3 to 4 feels, using mild chemical exfoliants, while completely avoiding scrubs and bead exfoliants. A 5-step approach is the 'ideal' way to exfoliate in winters starting with cleansing, exfoliation, massage and wrapping-up with a sheet-mask. Hydrate DIY Active Facial Kit provides made-to-measure 5-step exfoliation and facial, developed specifically for winter dry and dehydrated skin.
Skin around eyes and lips are prone to drying to itchiness during winters. These are sensitive areas which need cellular-level hydration provided by a Sodium Hyaluronate serum like SkinQ Hydrate Elixir, topped off by a Ceramide moisturizer like the Moisture Balm.
Make your skin experience the difference this winter, by using the 'essential ingredients' recommended by Dr. Chytra that redefine winter skincare, prevent drying/dehydration, and nourish the skin for a healthier skin.
Wishing you a Healthy & Happy Skin!