• The phenomenal and fantastic two-month long fiesta will bring alive children's all-time favorite characters like Donutella, Unicorn, Cactus Friends, Mermicorn and Punkstar
• The carnival is set to mesmerize children and make adults feel like a kid again
Its fun and excitement time as this summer, Bengaluru's favorite lifestyle and entertainment destination, Phoenix Marketcity is all set to enthrall kids and grownups alike with an imaginative rollercoaster journey through "Phoenix HolidayLand".
Phoenix Marketcity is the first, to bring Tokidoki to a public appearance in South Asia through the HolidayLand fiesta. Thus, indulge your tiny tots by having them pose with their favorite cuddly and cute Japanese characters. Interact, take pictures and have a blast with your favorite characters.
Welcome to the land of fantasy turning into reality!! Phoenix Marketcity Bengaluru presents "Phoenix HolidayLand", a two-month long summer holiday fiesta with an unmatched experiential and interactive décor, internationally designed by "Simone Legno" and "Pooneh Mohajer" Co-Founder and CEO of tokidoki. Escape to the magical world of tokidoki this summer and take in the hope and energy to take on every new day with positivity.
Meet your favorite internationally recognizable characters, musical theatre, children's workshops, live concerts, stand-up comedy gigs, and much more to make it a fun ride for the entire family.
Adding to the excitement there are prizes galore to be won, exciting contests and never before seen deals and offers on your favorite brands.
This year's larger-than-life thematic decor is based on Tokidoki and it will leave you mesmerized with characters like Donutella, Unicorn, Cactus Friends, Mermicorn and Punkstar.
DONUTELLA
Experience the sugary sweet Donutella who's scouting planet Earth for sweets to fuel herself and her people! On this journey, she has made Phoenix Marketcity Bangalore her sweet colony and has invited all her friends!
UNICORNOS
Make friends with little ponies who turned into unicorns when they passed through a magical waterfall on their way to Phoenix Marketcity Bangalore!
So, come and enjoy the world of Tokidoki where you will meet Donutella and her sweet friends in her sweet colony, take selfies with Unicorns while wandering in their kingdom, sail into the magical sea like Mermicorns, be friends with Cactus, and take thrilling pics with Punkstar.
Tokidoki is based on the concept of Italian artist Simone Legno and It is an internationally sought-after iconic lifestyle brand which has gained a cult following for its extraordinary figures since its inception in 2005.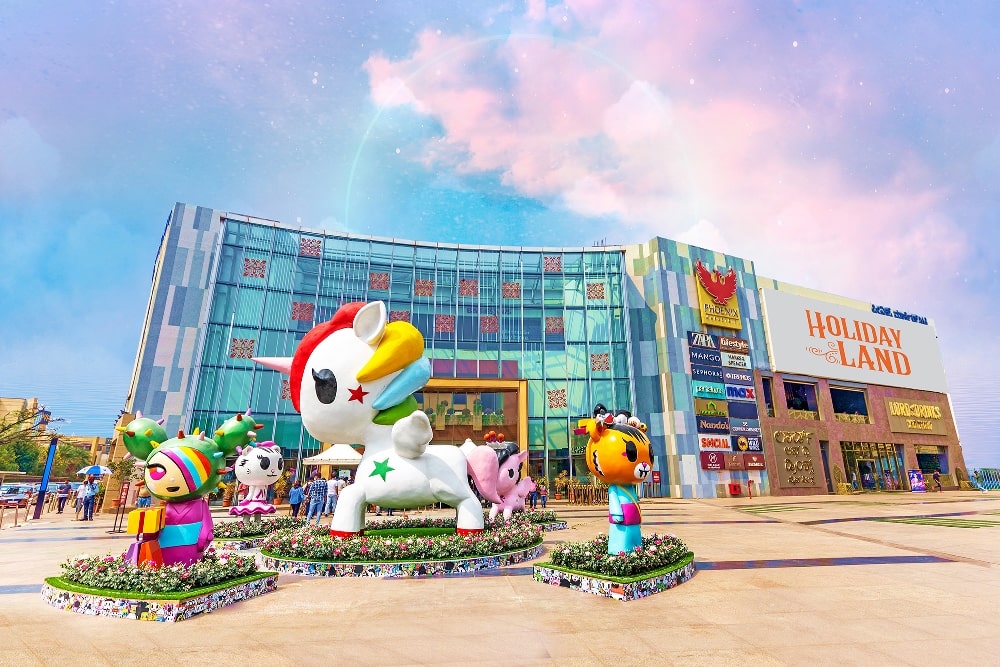 The fiesta is taking place in the key summer period of April and May when everyone looks for options to venture outside of their homes for fun and entertainment. Thus, this is the best time to head to Phoenix Marketcity Bengaluru.
• Donutella Meet & Greet | Every Weekend
About Phoenix Marketcity Bengaluru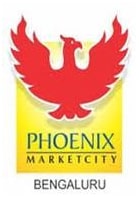 Classified as a "Larger Lifestyle Engagement Destination", Phoenix Marketcity Bengaluru offers visitors an array of unforgettable experiences. With its truly international look and feel, tastefully done interiors, and the best of food, fashion, and entertainment from the world over, Phoenix remains 'The' destination for the premium discerning customers of the city as well expats. With over 300 stores, representing an exhaustive mix of International, National and Regional premium brands, the mall offers the most comprehensive and compelling lifestyle shopping experience in Bangalore. More than just a Mall, Phoenix Marketcity, Bengaluru is in fact a veritable melting pot of fascinating cultures, beautiful clothing, and high-end couture. It is a city within a city, an urban space where retail, entertainment and leisure offerings co-exist.