Even though it is often said that shopping for men as compared to women is easy, shopping for your man can be a daunting task! Especially when it comes to choosing the perfect style. Do they want to go with comfort or style, eco-friendly or trendy, in vogue or conscious? We are here to tell you that now you don't have to choose; there is no need to compromise style for comfort or the in- trend for your man's beliefs.
As the world evolves, Gen Z have shown an increasing interest in purchasing clothing that helps them express their true personal sense of style and their beliefs. At Meolaa, we aim to provide these conscious choices that will help define one's individuality. This is why we have curated a list of wardrobe essentials that would be perfect for your man.
So, now whether you plan a date night wear or a birthday gift, scroll down this list of essential apparel that will most definitely chic up your man's wardrobe!
Iti Dor's Desert Star Kurta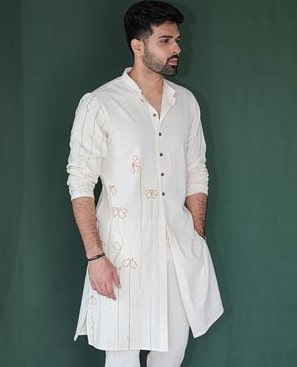 Kurta's are always a preferred choice for men for festivals and occasions and if the material is comfortable and elegant, your man is left with no complaints. The mandarin collar not only makes the overall look stand out but is also a safer choice for our environment. In short, a complete package of comfort and style. ITI DOR Handwoven Kora khadi Kurta is an ideal wear for any occasion whether it's big or small.
Check them out here: https://bit.ly/3uJyqfE
Greensole's Speedy G's Sustainable and Vegan Shoes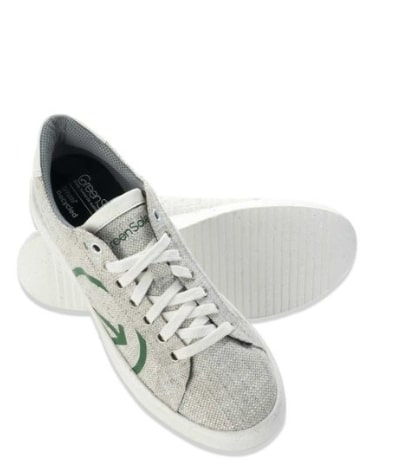 Speedy G's Sustainable and Vegan Shoes is a winner to elevate your man's everyday look, with its sleek and classy design. These pairs of cool sneakers are a good buy, made with organic laces that are made from 100% organic cotton and 100% polyester fabric that is recyclable and moisture wicking as well. These vegan shoes are stylish and comfortable!
Check them out here: https://bit.ly/3IyUmzH
The Terra Tribe's Milford Midrise Pants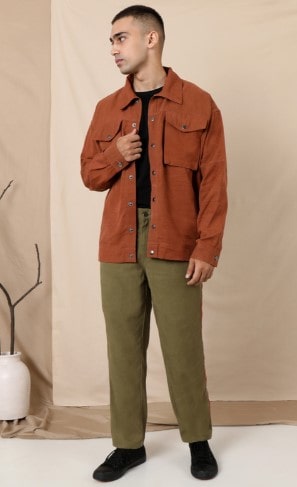 Milford Midrise Pants are functional yet comfortably classic pants made of natural dye with plant-based material. These smart looking pants teamed up with light colored tees or even a shirt can be a hit for a date night or even just a walk in the park or a picnic. It's not only PETA approved but a vegan/plant based apparel, consciously designed for comfort and panache.
Check them out here: https://bit.ly/3NXuCyh
Cava Athleisure's Sage Pinstripe Hoodie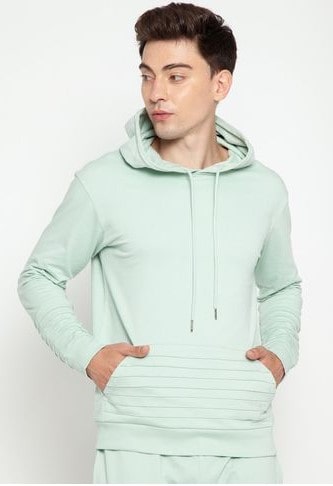 A soft and comfortable hoodie is a must-have to add to your partner's wardrobe. This hoodie is a perfect fit to add to his collection with a casual yet comfortable feel. The cotton french fabric and color are refined and carefully designed using environment friendly material. So why wait if you can gift him one today.
Check them out here: https://bit.ly/3cbXJ3B
Leo Essential's Tie-Dye Organic Cotton Men's T-shirt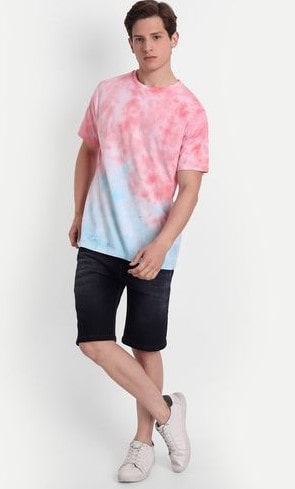 Tie- dyes colours never run out of style and trend, which is why this one is a must to try out! Tie-Dye Organic Cotton Men's T-shirt is crafted with pure organic cotton making it a harmless fabric for our planet. This is a classic yet perfect wear for outings or road trips with your man.
Check them out here: https://bit.ly/3IzztVa
Eco Corner's Cork Mens Wallet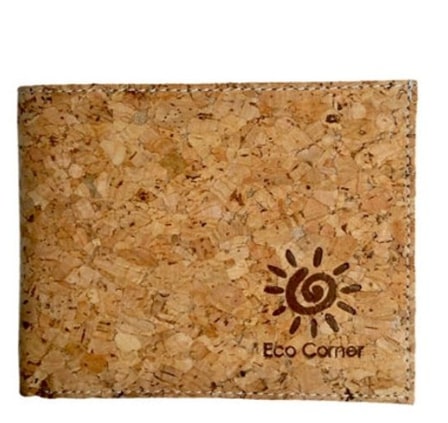 Wallets help in creating a great first impression. If you want your man's first impression to be good with your friends and family, getting him a stylish wallet that glamours his style. These stylish Eco Corner Wallets are made of cork and are ideal for every season. The product look itself leaves an eco-friendly style statement that speaks for itself!
Check them out here: https://bit.ly/3z3pd4y
Paio Ezra Tan Mules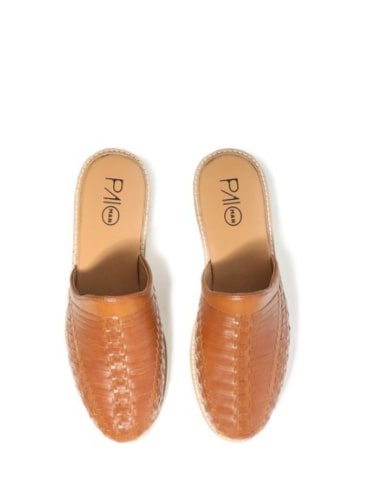 PAIO Tan color shoes are super stylish and trendy to go with a formal or a semi-formal look too. Made from Vegan leather, it's easy to maintain using a clean, wet white cloth. Using these on bold yet subtle color shirts or kurtas can uplift your man's look completely. Stylish and Sustainable!
Check them out here: https://bit.ly/3ANjq4e