India's first standalone reusable period panty, with 6 times more absorption and leakproof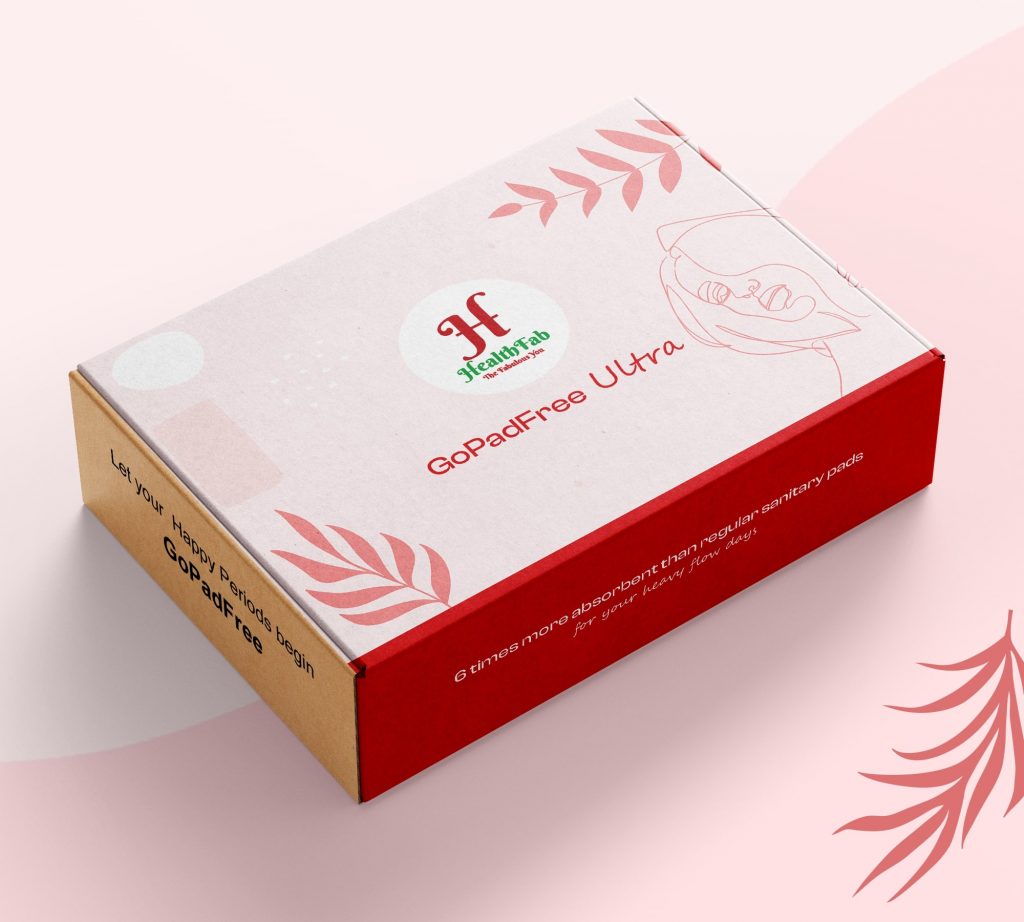 New age intimate care brand HealthFabhas launched GoPadFreeUltra for the menstruating Indian consumer. GoPadFree Ultra is a period panty for super heavy flow days with 6 times more absorbing power than a regular sanitary pad. These panties are fully washable and reusable till atleast 24 months. GoPadFree Ultra panties are made to provide comfort, rash-free and hassle-free periods experience so that women won't limit themselves these days. These panties can be used while gymming, running and trekking. The cotton material makes it breathable for the bodyand harmless to the environment. These period panties are available in just 1249 /- only.
GoPadFreeultra-period panties are eco-friendly and by using them, women can cut out the plastic wastage created by using sanitary pads. Healthfab is on a mission to provide an affordable solution for a healthy and sustainable human life. It is made up of Oeko-Tex cotton fiber and provides up to extended leakage protection with its super absorption capacity. GoPadFree Ultra is a smart, hygienic, and eco-friendly alternative to traditional period care, that is aimed at making menstruators' lives stress-free during periods.
Launching the GoPadFree Ultra Mr. Kirti Acharjee, CEO & Founder, HealthFab said "Women have to go through a lot while being on their periods, whether school-going girls or working women. Every one of them need extra care and less stress at that point of time. With a very affordable range, GoPadFree Ultra is launched to ease this course of the month. GoPadFree Ultra is sustainable, comfortable yet cost affective. GoPadFree is going to be your best friend as it provides 6 times more absorption than a regular sanitary pad. Be limitless women".
Heallthfab has a range of period panties like GoPadFree Lite, which 1.5 Times more absorbent than a regular pad for low flow days, GoPadFree Heavy, which is 5 times absorbent than a regular pad for medium to heavy flow days and now the newest addition of GoPadFree Ultra for super heavy flow days. GoPadFree panties are easily available on leading shopping websites like Flipkart, Amazon, Zivame etc.
About Healthfab
Healthfab was founded in 2019 with the mission to provide affordable solutions for a healthy and sustainable human life. The company's flagship product is GoPadFree is India's first standalone reusable period panty, which aims to bring comfort to women and create a more plastic-free society. There is no need to wear additional menstrual products such as sanitary pads, tampons or cups when using these panties. In the last 12 months, its monthly revenue and overall customer base have grown by 5 times. It was started by three co-founders—all male- . Mr. Kiriti Bikram Acharjee, Mr. Satyajit Chakraborty and Mr. Sourav Chakrabarty with the primary goal of providing menstruating women with convenient and comfortable options.