GharGhar is a home décor company known for sustainable and artisanal contemporary rugs, cushions and other accessories that are inspired by art, culture and heritage. They have unveiled a festive mood board with striking rugs and cushions from their latest collection.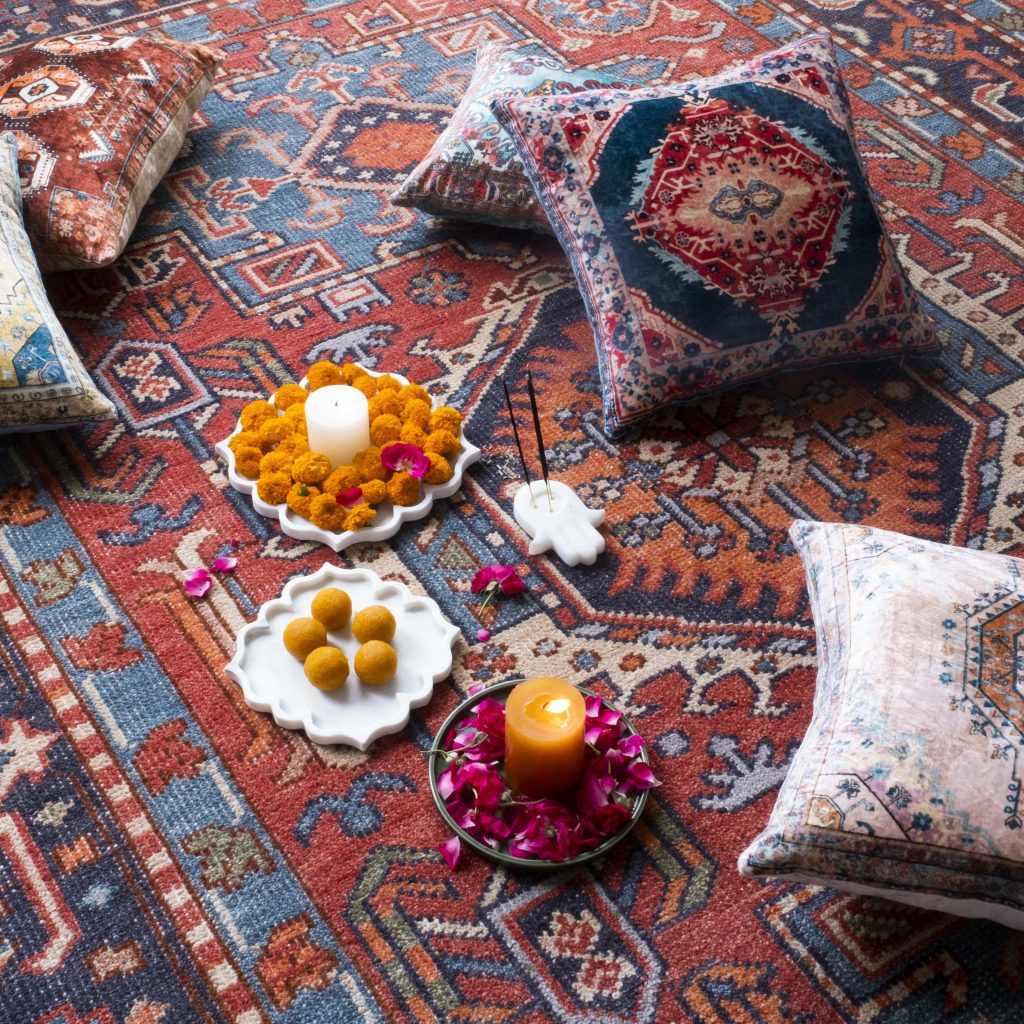 The bold prints and mosaic-like designs are curated keeping in mind the decorative needs. The cushions are equally vibrant in their design and appeal. The colours range from fuchsia, tangerine, and corals with deep undertones of brown and are inspired by mesmerising colour combinations present in nature. From electric blue to bubbling coral, and soft pastels, the rugs and cushions illuminate the space. The philosophy behind the collection is to bring vibrant festive energy to balance out the strong aesthetics of furniture into any space. Every piece in this range of rugs and cushions is a testimony to GharGhar's exquisite craftsmanship and unique designs.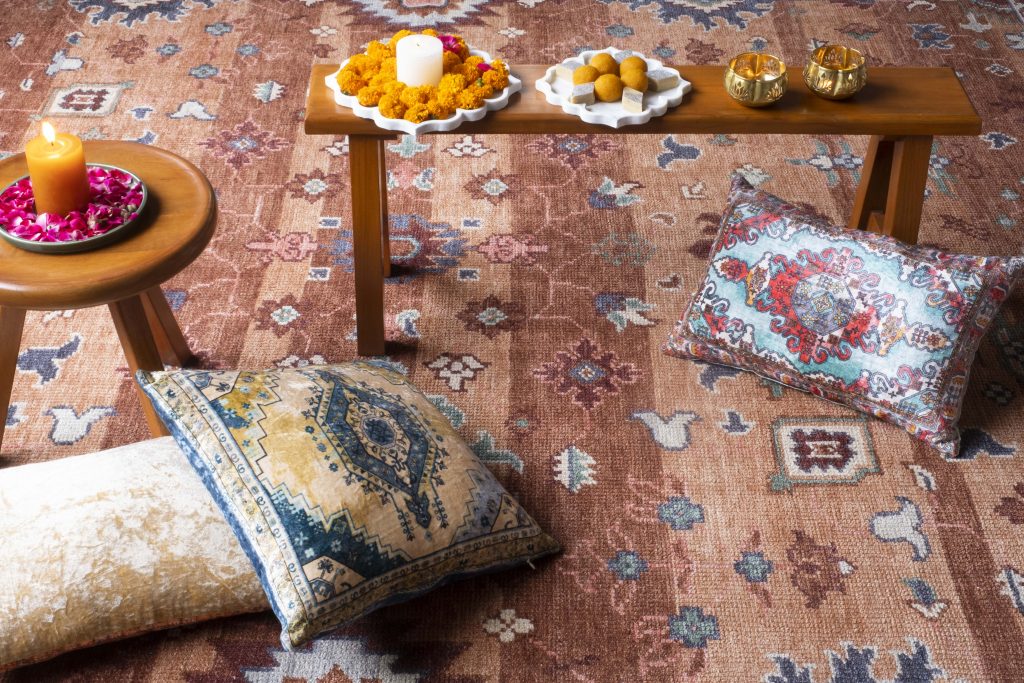 The latest collections showcase distinctive workmanship and a unique aesthetic. The arresting range comprises rugs and cushions in floral and intricate patterns that render an elegant yet modest touch to any space. This one-of-a-kind series sets the mood and enhances the atmosphere of any space with its striking designs and hues.

About GharGhar
GharGhar is a home décor company established to provide affordable luxury to discerning customers through painstakingly created artisanal and sustainable products. Inspired by the childhood game, GharGhar, which let us imagine and build elaborate homes, Co-Founders Kautilya Mewawala and Anushka Ahuja, help you create your dream space with products that are high on style and aesthetics. GharGhar, for them, is a shared vision to evoke a charming and comfortable vibe, be it at an outdoor picnic, a Sunday afternoon gathering, or a late-night catch-up with friends. The products are a mix of childhood quirkiness, and traditional arts and crafts, combined with a contemporary sensibility and refinement. The handcrafted products created by generational artisans celebrate age-old practices every step of the way in order to touch your soul and adorn your modern home in the most unique and delicate way. Fun colours, eye-catching patterns and textures, and exclusive designs are the hallmark of GharGhar creations that are also gentle to nature.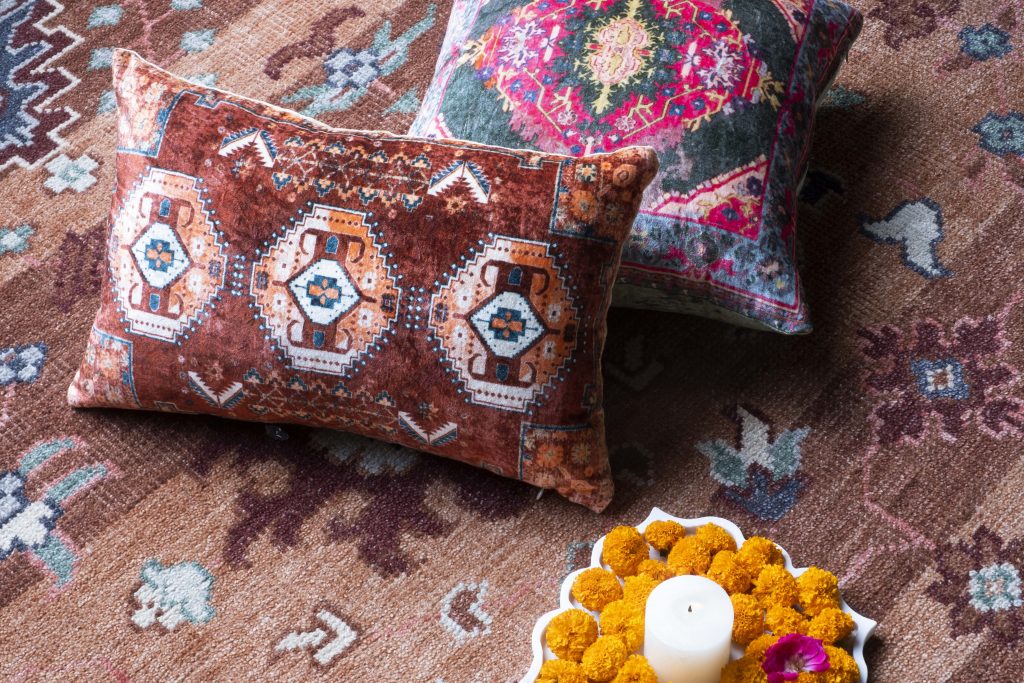 Availability:
Website: www.gharghar.in