Have you ever wished you had inside access to your favorite band? Prayed that you could listen to their new music before anyone else? Now, you can!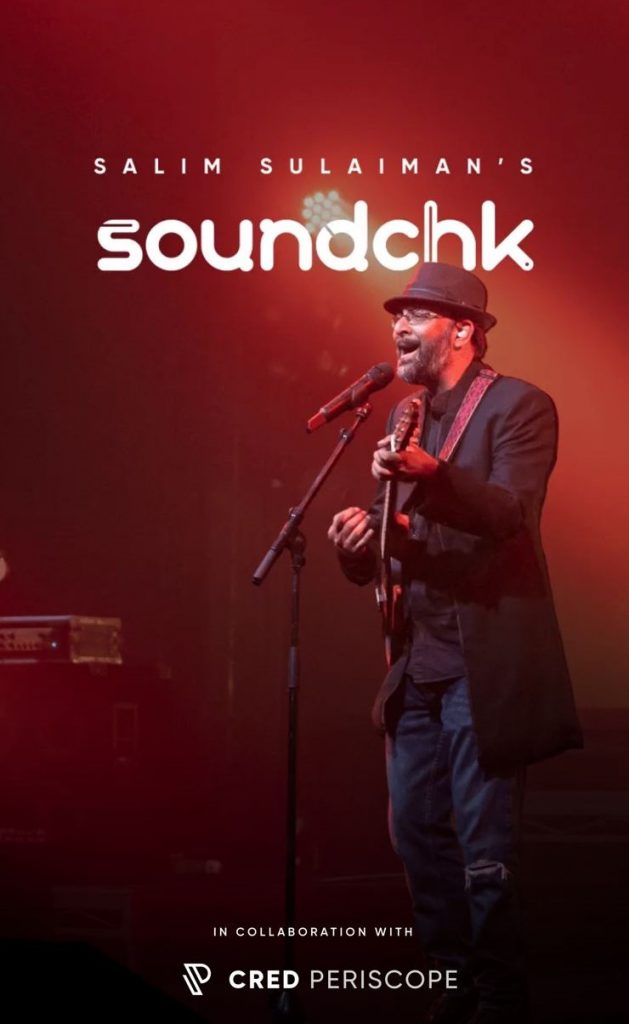 Agnee, a Hindi rock band from Mumbai, known for their unconventional fusion of classic rock, pop, and Hindustani Carnatic tunes released their first album in 2007. Since then, they have earned a dedicated audience with their songs receiving 3M+ listeners on digital music platforms. Salim Sulaiman and Merchant Records in collaboration with CRED present to you Soundchk, where artists share unreleased music with you.
Curious to know how?
CRED introduces Soundchk, a Periscope exclusive where you get to listen to your favorite artists before anyone else. Yes, you heard it right. Get an inside access to India's top musicians as they premier their songs on CRED's Periscope first. For all your moods and musical whims, from rock to Sufi, we have you covered.
As we begin our first season, get ready for music packed with power, as artists transcend boundaries of genres and geography to take you on this exciting new journey. With hits like Aahatein and Shaam Tanha under their belt, Agnee is all set to transport you to another horizon entirely.
Listen to it here: https://www.youtube.com/watch?v=i7QfBnK4ezA&authuser=0
So, what are you waiting for? Grab your headphones, sit tight and get ready to immerse yourself in a world of new music by your favorite artists- only on Periscope!