We love summer as it gives us an opportunity to don light dresses and flip-flops and enjoy cool drinks and kulfis. However, there are situations when summer gets to us. The scorching summer sun and the rising temperature can be mood spoilers and make you worry about your health, skin, and hair.
Talking about hair, exposure to harsh sun rays can lead to hair damage-causing dullness, dryness, fading of colour, and scalp problems. Cleansing, styling, and pampering is your hair care mantra this summer to maintain healthy tresses, says Agnes Chen, Technical Head of Streax Professional, the premium hair colour and care brand. Agnes is here to give you a hair care regime that will help you protect your manes from the summer heat.
Cleanse your hair and scalp
Summer months make you sweat a lot, due to which the scalp becomes oily and greasy, which, if not taken care of can cause dandruff, itchiness, and other scalp infections. Shampoo, nourishing conditioner, leave-in conditioner according to your hair fabric is the must-have products at home for everyone for summer hair care and cleansing. Leaving your hair unwashed for more than three days in summer is a big "NO" for your hair.

Care for your Hair
Combat the harsh impact of the rays of the sun, use hair care products and masks that will protect and nourish your mane. It is essential to get your hands-on products packed with UV protection, especially coloured hair, given that the sun can not only reduce moisture but cause hair colour to fade. Apply a few drops of hair serum on the mid-lengths and ends are amazingly effective, resist heat, remove frizz from the hair, and function as a sunscreen from the harmful UV rays.

Style your hair with a haircut
Avoid keeping your hair tied up in a tight bun or a ponytail, as it can result in hair resistance and breakage. Sporting a mid-length light-layered airy haircut may help you keep the summer woes at bay. However, remember to style your hair with products that will retain your hair's moisture and retain its natural oils.

Pamper your hair
Pampering your hair with a relaxing hair spa can be highly beneficial as it nourishes, repairs, and smoothens your hair. It also promotes a sense of wellbeing for you and your locks.

Cover your hair
Wearing headgear helps minimize frizz and split ends, keeps your hair colour from turning brassy, and prevents frizz all day by creating a barrier between your hair and the harsh weather. Protect your hair and look stylish with different ways to cover up your hair this summer.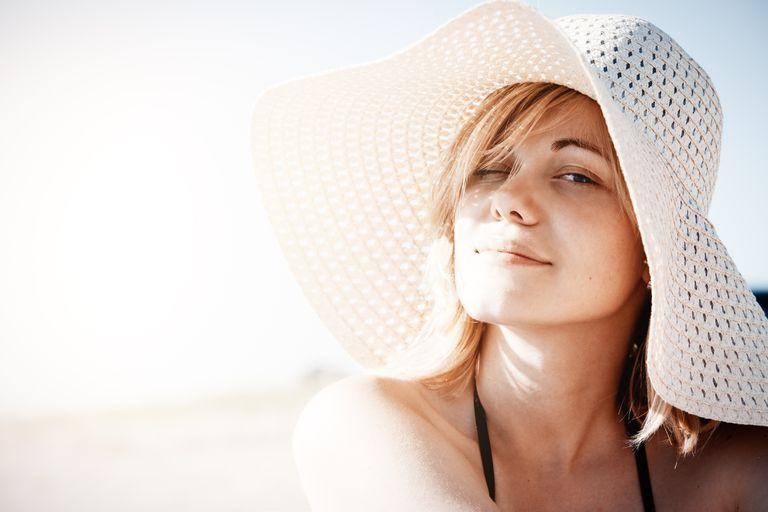 A properly followed summer hair care regime will make you shine right through the summer season and have you flaunt your luscious locks all along the way.