Priyanka Chopra's success has been staggering, to say the least. Ever since she won the Miss World 2000 pageant, the multi-talented and versatile actress, singer and producer has only been moving in one direction—upwards, and that too with incredible consistency. After establishing herself as the top-notch and No.1 actor in the Hindi film industry, the Don girl did what several others have tried to but stumbled or failed miserably. She tip-toed into Hollywood and dug her heels there, becoming an international celebrity and sensation to reckon with. She made her way into almost all the hit talk shows in the US, be it the Tonight Show with Jimmy Fallon, Good Morning America, Jimmy Kimmel Live or the Ellen Degeneres show. Apart from these are her constant and confident appearances on all the high-profile red-carpet events in the US and being counted as a fashionista amongst other Hollywood glamazons. Nothing can top the fact that she even made it to the coveted guest list of the royal wedding of Prince Harry and former Suits actress and Priyanka's friend, Meghan Markle.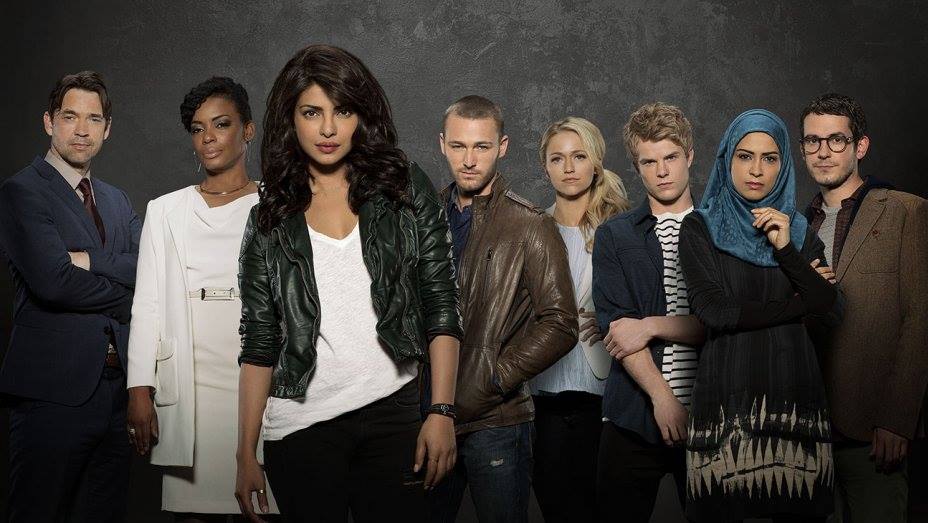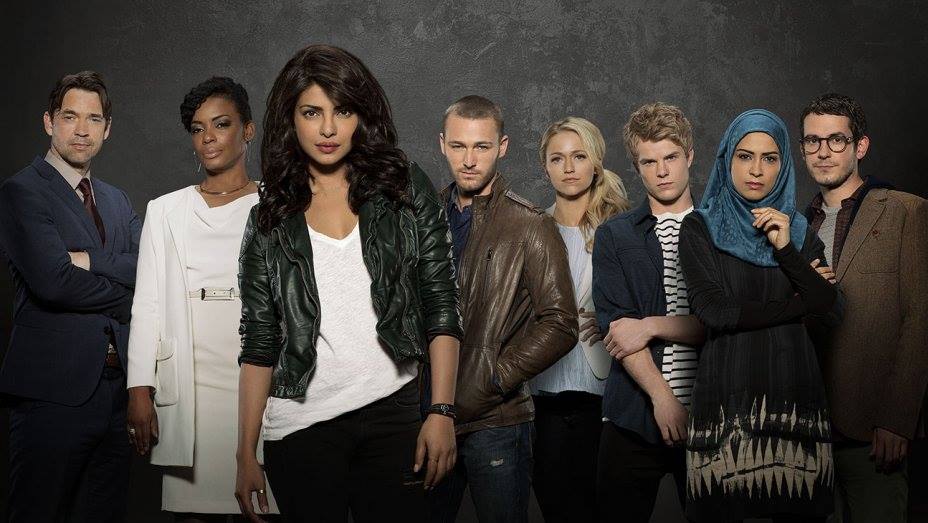 In 2015, Priyanka Chopra was signed by ABC for the international TV show, a thriller, titled, Quantico, and became the first South Asian to star in an American drama series. She played the role of Alex Parrish, an FBI agent, and won rave reviews for her performance. However, looks like the same show that brought her unparalleled popularity, got her embroiled in a raging controversy, though not of her making. In a particular episode, titled, The Blood of Romeo, Alex Parrish, who is an anti-terrorist officer, foils a terror plot just before an India-Pakistan summit is to be held. What started a volley of criticism was that Priyanka's character finds Rudraksh—a Hindu religious symbol, on one of the suspects, which makes her believe that the terror plot was masterminded by an Indian in order to implicate Pakistan for the terror attack. Not to mention, the episode led to an ugly brouhaha in India, with her fans, and those who follow the show religiously, taking to Twitter to bash the BajiraoMastani actress for being anti-national. One of them read, 'Shame on you, Priyanka Chopra. Why are you making people dig into your half Christian religion behind your contribution to anti-India/anti-Hindu propaganda? How low you Bollywoodtards will fall for money & fame?', while another one went like this, 'I was a huge (fan) of Quantico but nothing is beyond my country. You are ruining India's image globally, that will not at all acceptable. Shame on You for being part of this.'Some supporters of the of Hindu Sena, a right-wing Hindu group, even went to the extent of burning posters of Priyanka Chopra during a protest in the capital.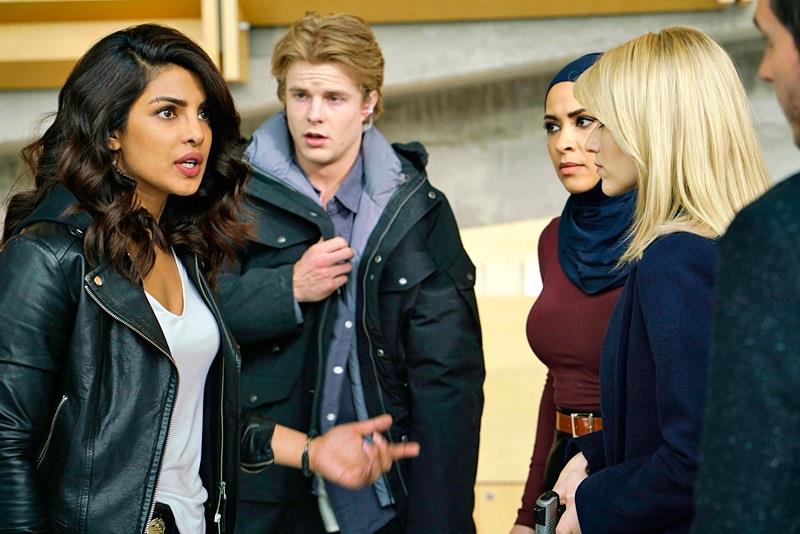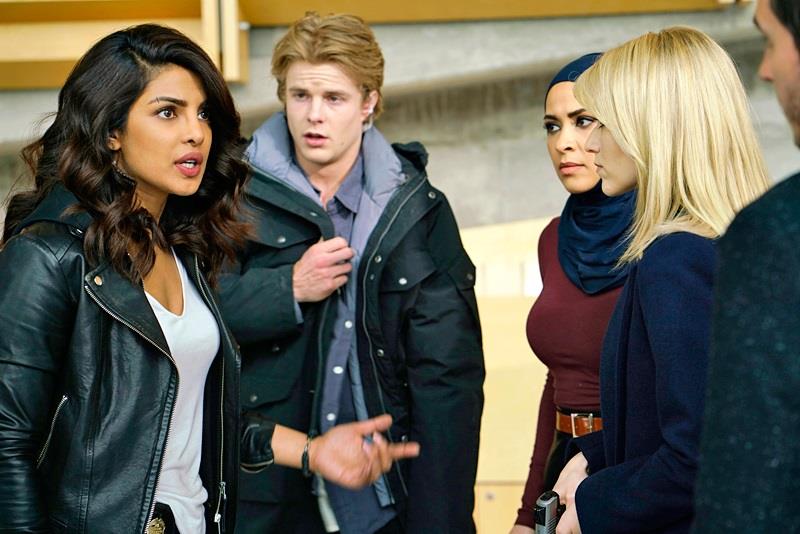 Drowning in hate messages, Priyanka decided to tweet an apology. In her heart-felt tweet, she said, I'm extremely saddened and sorry that some sentiments have been hurt by a recent episode of Quantico. That was not and would never be my intention. I sincerely apologise. I'm a proud Indian and that will never change.' To make matters better came a statement from ABC itself, which not only apologised for hurting Indian sentiments, but also absolved Priyanka of any responsibility for what transpired in the controversial episode. It said, 'ABC Studios and the executive producers of Quantico would like to extend an apology to our audience who were offended by the most recent episode, The Blood of Romeo. The episode has stirred a lot of emotion, much of which is unfairly aimed at Priyanka Chopra, who didn't create the show, nor does she write or direct it. She has no involvement in the casting of the show or the storylines depicted in the series.Quantico is a work of fiction. The show has featured antagonists of many different ethnicities and backgrounds, but in this case we inadvertently and regrettably stepped into a complex political issue. It was certainly not our intention to offend anyone.'
Luckily for her, Priyanka Chopra got support from people like actor, director Pooja Bhatt and author Ravi Subramanian on Twitter, who drew a bold line between fact and fiction. Pooja's tweet read, 'When Priyanka Chopra makes a mark for herself Internationally we claim her achievements as our own & then threaten to ban her films & make her apologise for a work of fiction that has been created by someone else. Can we please attempt to be larger than that?' Ravi Subramanian's tweet was equally supportive, 'What is this brouhaha Abt@priyankachopra uncovering a terror plot masterminded by Hindus!!! It is fiction!! I write thrillers with bankers as criminals…does that make all bankers criminals… @JohnGrisham writes about lawyers… does that make all lawyers bad?'Good point! Hope these comments would have driven some sense into people who go on overdrive when it comes to their comments.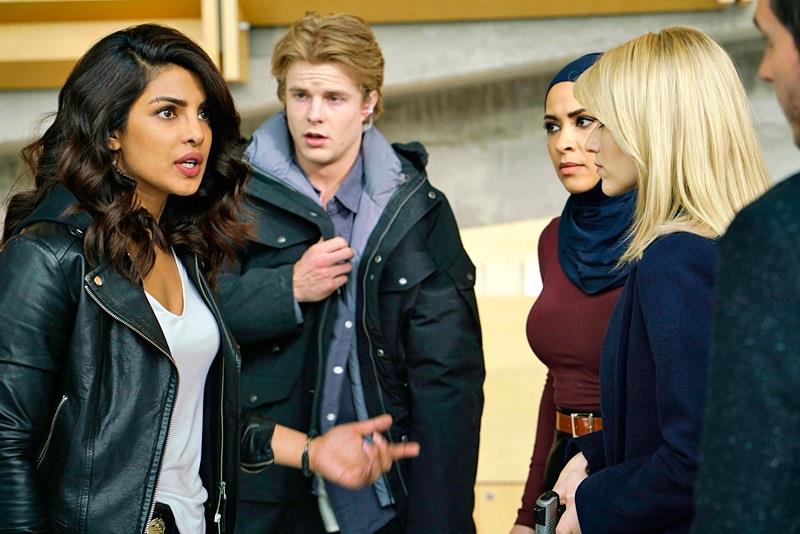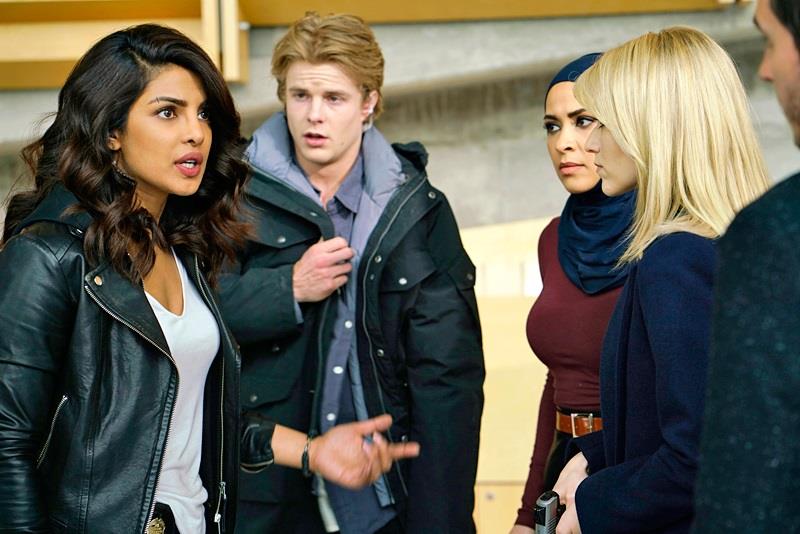 Meanwhile, on the brighter side, rumours about Priyanka's affair with singer, actor, record producer, Nick Jonas, have been doing the rounds. They have been regularly spotted together enjoying each other's company, even as their flirty tweets about each other smell of a burgeoning romance. If it's really true, that will be a nice way for the actress to move on after the scathing attack she has faced in the past few days, besides giving her the motivation to continue conquering the world!