Deepika Padukone is one of the best-looking actresses in Bollywood. She also is a foodie.  Yet she has a figure to die for. The pictures she posted on social media prove that she looks sexier even in gym wear.
The picture was posted with the caption, "I did a push up today…Well, actually I fell down! But I had to use my arms to get back up so…you know, close enough!"
The 33-year-old actress is currently in New York and she is expected to take off for Cannes in a couple of days.
Earlier, Deepika shared a glimpse of the new bracelet, tagging both Neetu Kapoor and Riddhima Kapoor Sahni on her Instagram story. Ranbir's sister Riddhima is a jewellery designer and the bracelet appears to be designed by her. "Blessings and good wishes," Deepika wrote on her Instagram story. Earlier, Deepika showered Neetu Kapoor with love as she wrote in an Instagram comment on Neetu's post: "To good health, happiness, peace of mind and many, many more laughs."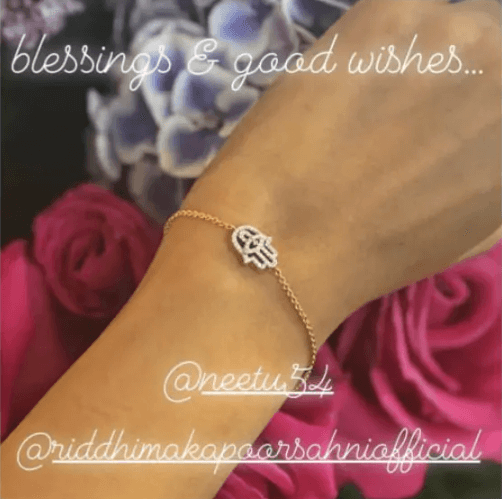 On Sunday, Neetu Kapoor filled up her Instagram with an album full of pictures from when Deepika Padukone stopped by to meet them in New York. "Such a fun evening with adorable Deepika Padukone… gave lot of love and warmth," said Neetu while Deepika reciprocated in the comments and wrote: "Thank You both for such a fun, memorable evening!" We also spotted Riddhima dropping the heart emojis.