Pre-wedding shoots can be a great time for the couples to bond during the last months of their marriage. Pre-wedding shoots have become a necessity for the couples.  Pre-wedding moments are romantic times for the couple. It isn't rare to see couples happily reminisce their initial chemistry and relive that spark during a shoot. It is a great way to create everlasting memories.
So, here are some creative ideas for an exotic Pre-wedding shoot by Ashish Khattar, Portfolio Studio: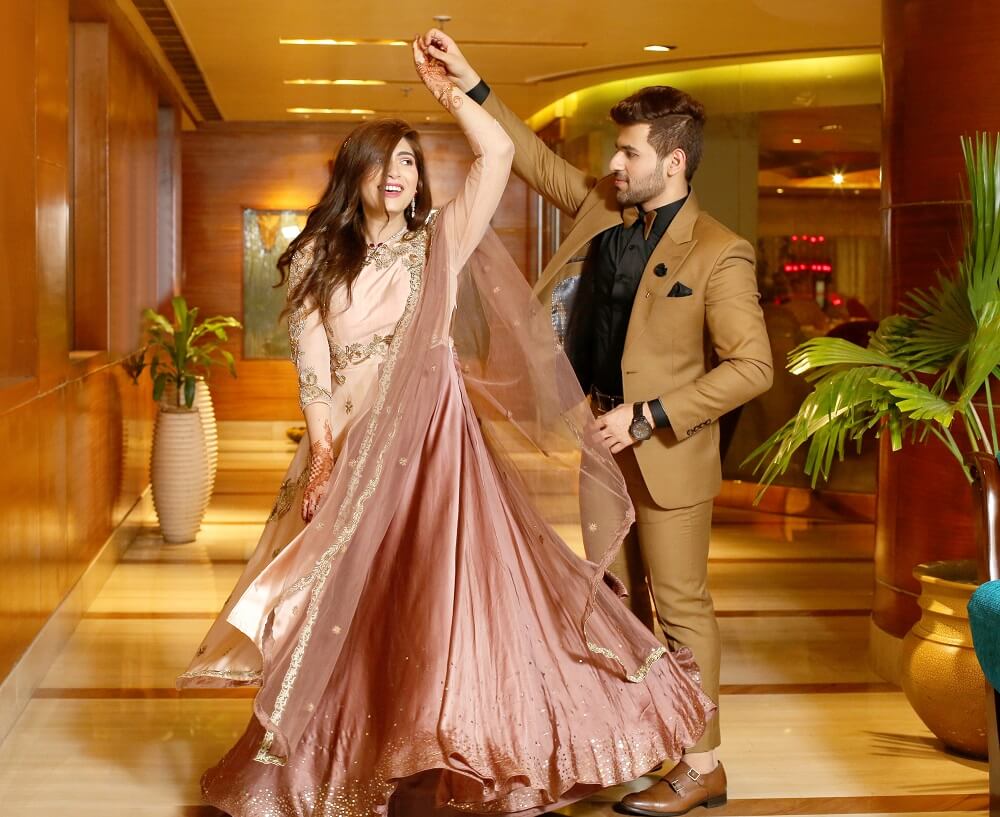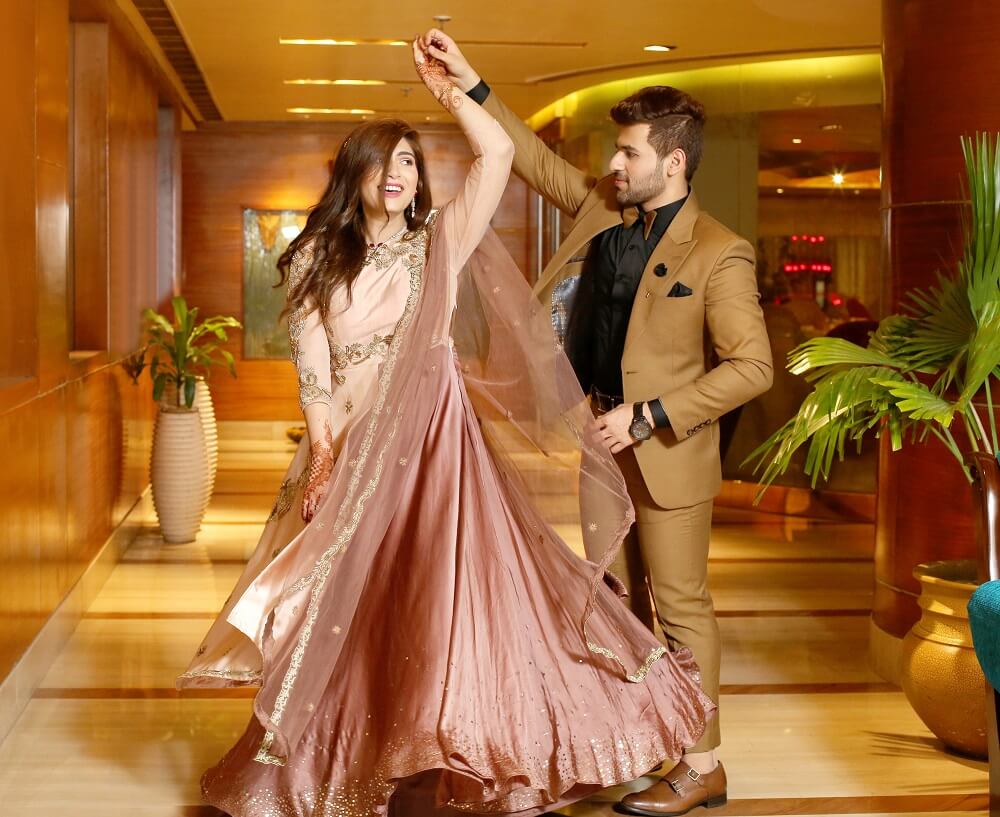 Historical monuments– Historical places will enhance the beauty of the couple. India is blessed with the beautiful historical places all around that provides the romantic backdrops. It will give adorable scenic places and incredible architecture. This is the best and affordable pre-wedding shoot place.
Umbrella Click– A couple holding an umbrella together or behind the umbrella looks amazing and add the feel of romance to your wedding album.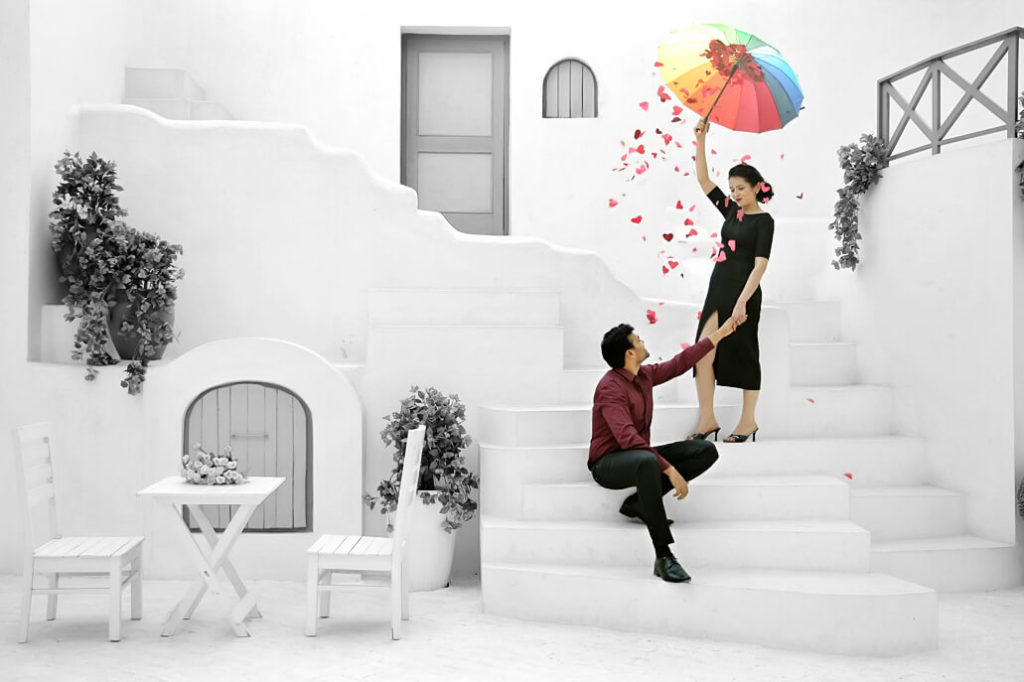 Behind the Frames– Make your pre-wedding shoot more memorable adding some beautiful, antique or funny frames that reflect the bonding between the couple and also you will have a lot of fun while using these frames to fit into them.
Seaside Romance– Seaside pre-wedding shoot will give you an adorable sea view.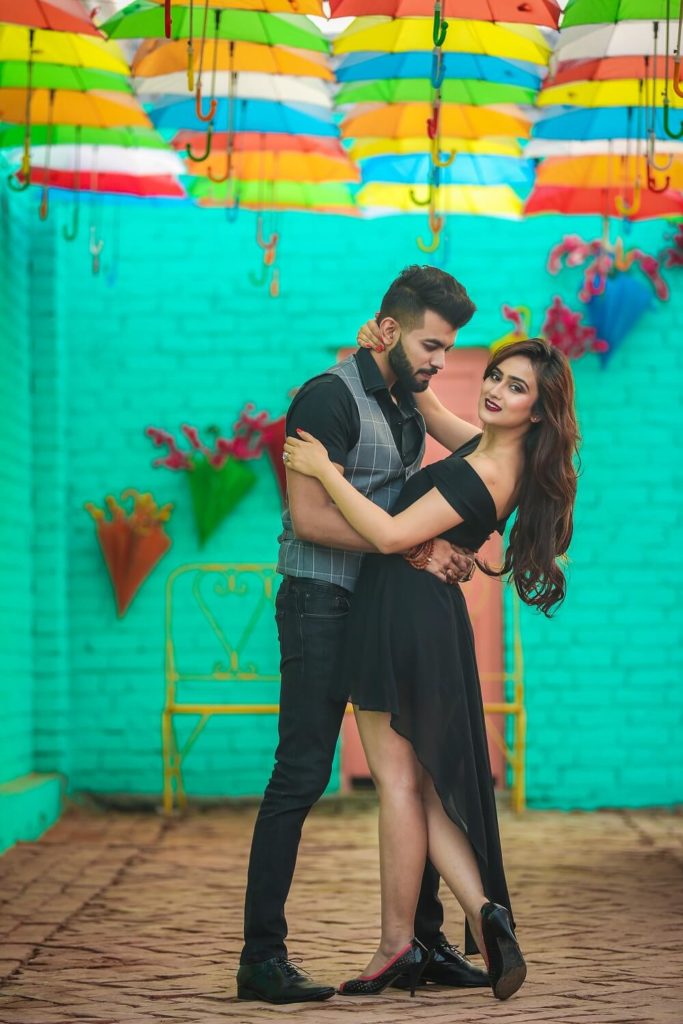 Sweet Captions– Sweet & funny captions will enhance the fun to your shoot. You can take either the printed captions on board or you can take them as handwritten or on the chalkboards or the customized designed on cards.
Romantic Rides– If you are a person who wants adventure and fun in your life then bicycle prop is best suitable for you. You can also give a vintage theme using the bicycle. The basic concept behind pre-wedding shoot pictures is having as much as fun it's possible with your partner.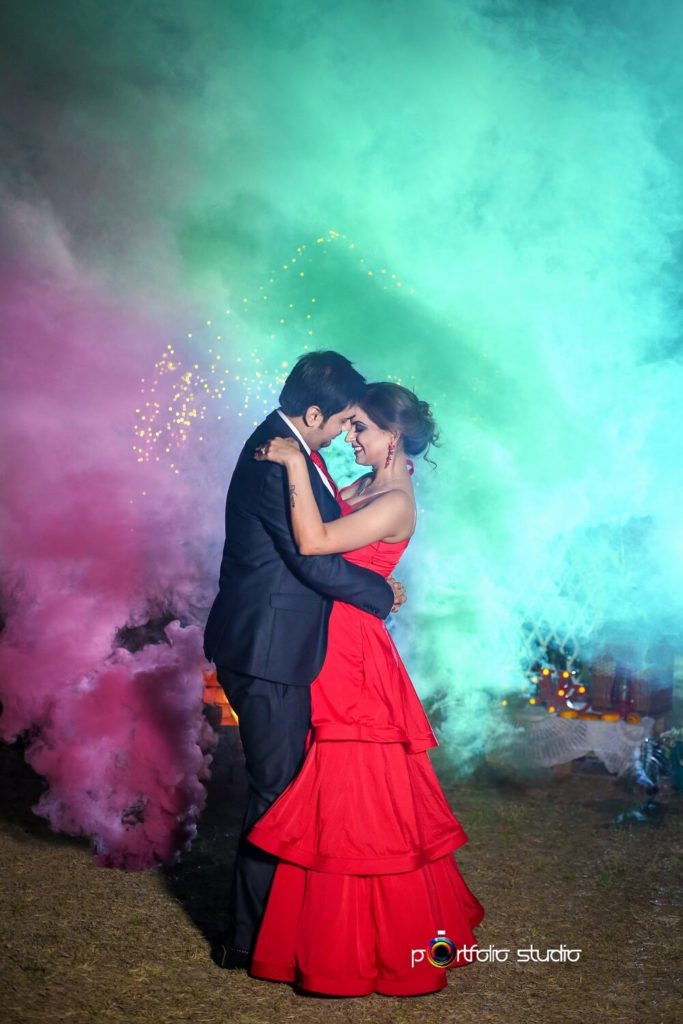 Bollywood Style– If you are a Bollywood fan, here are some poses for the pre-wedding shoot that are inspired by the filmy couples.
The Perfect Kiss– Okay this one stands out from the rest, owing to the fact that it's lesser experimented with. It epitomises 'Love' at all possible levels.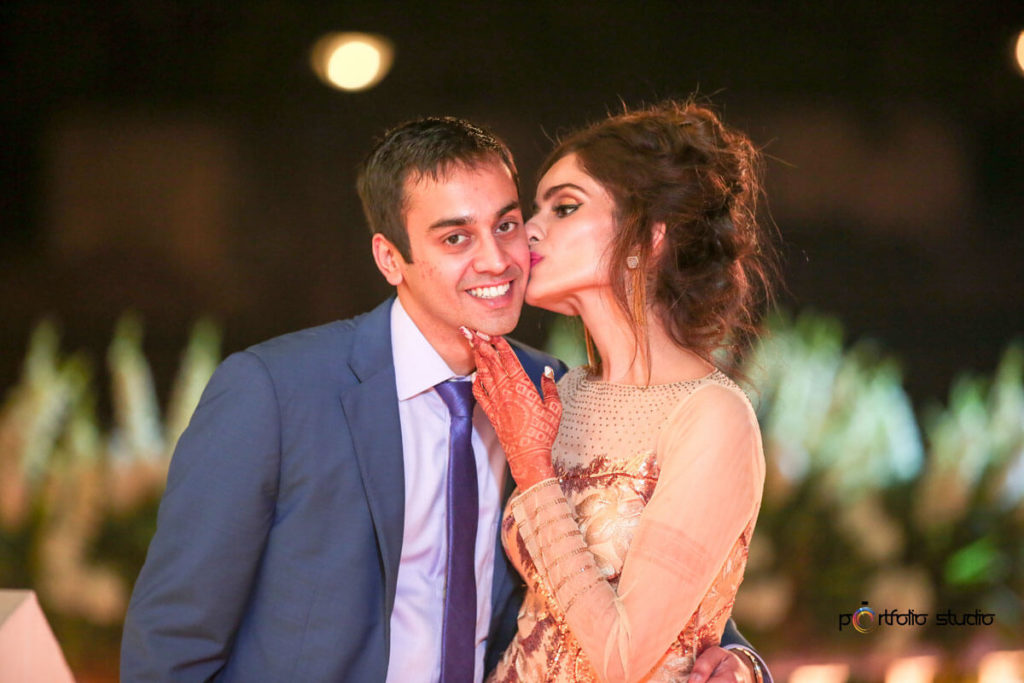 Dupatta style– Dupatta is the most sensual prop used in pre-wedding photography. It's the unique, interesting and loving idea to add some wonderful moments in the photography shoot.
Bubbles– The easiest option for innovation in pictures- Bubbles. If you are planning a shoot with bubbles then keep in mind that background should be dark. Many colours in the bubbles make the photo extremely attractive.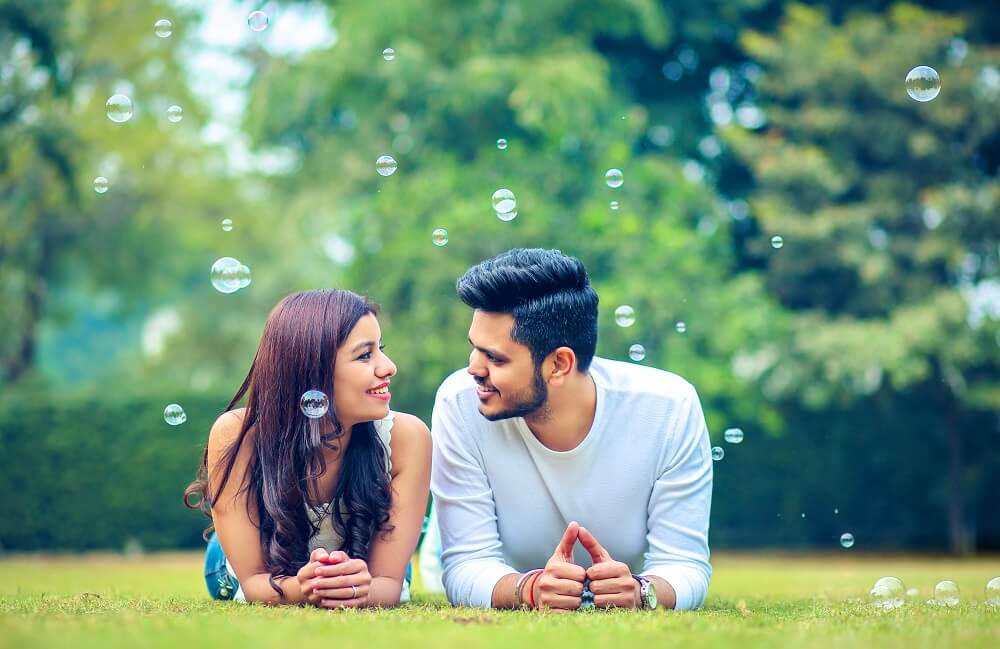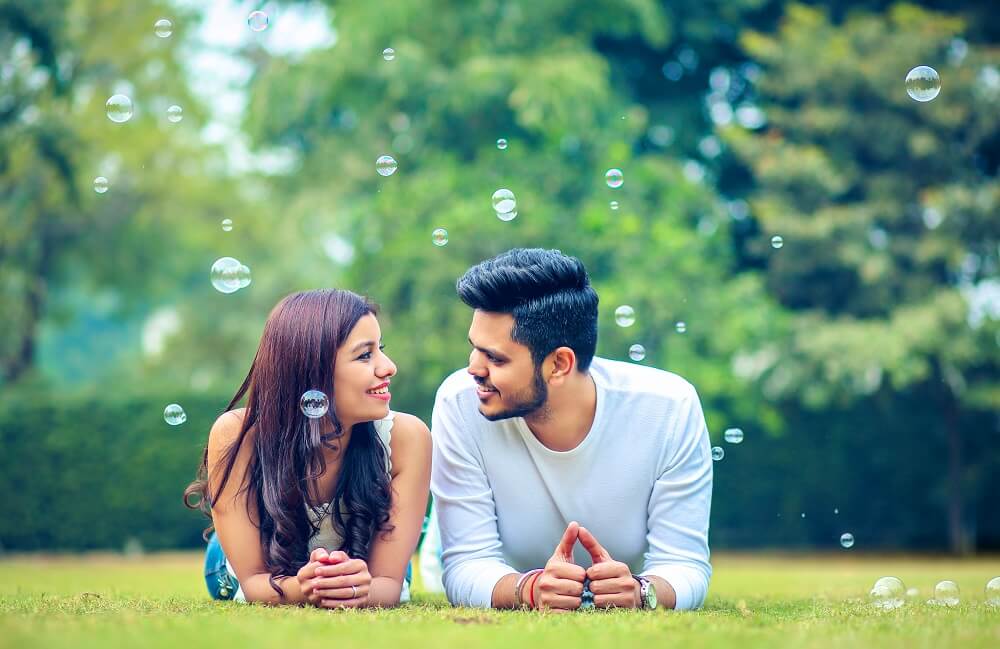 Dance Sequence– To make the shoot even better, add dance to it. In the kind of Punjabi, Bollywood, Western dance you feel comfortable, at your photo shoot.
Spread colours of love- If your photographer is skilled and experienced then this shoot looks amazing otherwise there are chances to get messed with your dress. Colours will add the drama to your pictures and Holi colours are best for this. Add this prop in the last of your wedding shoot, if you don't want to look colourful for the rest of the pictures.