by Boria Majumdar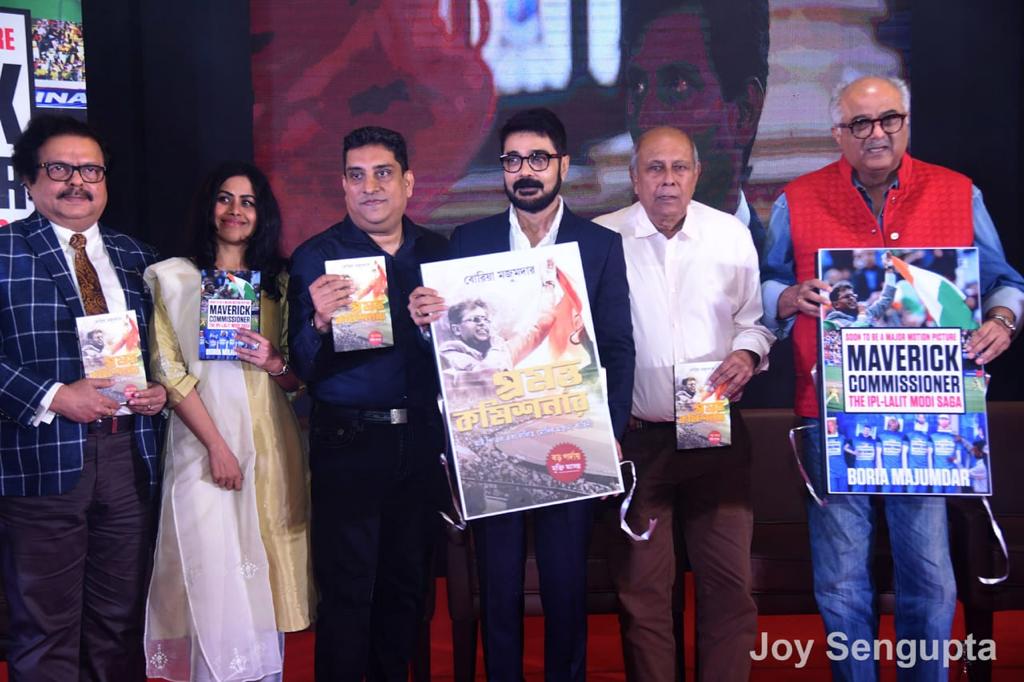 Simon and Schuster, Fanatic Sports and JustMyRoots, on 16 June 2022 launched Boria Majumdar's latest work Maverick Commissioner: The IPL-Lalit Modi Saga at the ITC Sonar. The event featured two stellar panel discussions on 'What Makes a Good Sports Film' and 'The Business of the IPL'. Present on the occasion were actor Prosenjit Chatterjee; film producer Boney Kapoor; Harshavardhan Neotia, President of the Federation of Indian Chambers of Commerce & Industry; Utsav Parekh, singers Anupam Roy and Anindya Chattopadhyay, film producer Vishnu Vardhan Induri, writer, historian Sharmistha Gooptu, political scientist, journalist, author Nalin Mehta, Ashok Namboodiri, Chief Business Officer – Zee Entertainment; Jaidip Mukerjea, Dinesh Chopra and author Boria Majumdar. The Bengali translation of 'Maverick Commissioner' was also released alongside the English edition.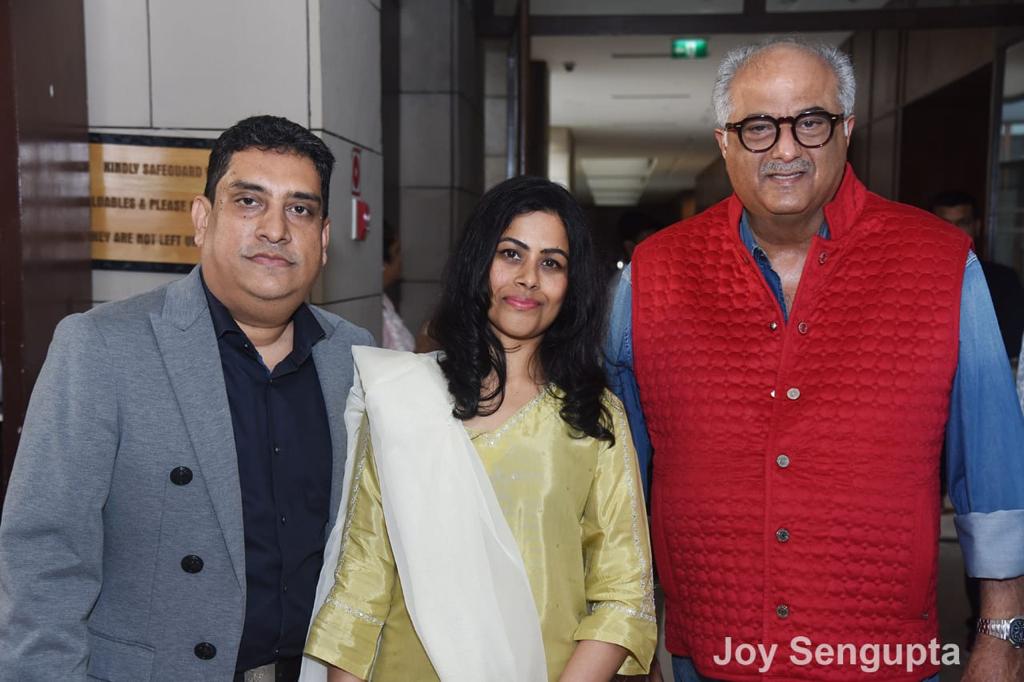 Speaking on the occasion, Prosenjit Chatterjee said that he is extremely delighted that more and more sports books are being made into movies and that he is super excited to have found the story of the 'Maverick Commissioner'. Movies and books are very close partners. Both domains will benefit from the collaboration of these two popular cultures. He is planning a sport film on swimming in near future.
Filmmaker Boney Kapoor said that he is currently working on a sports film on football with actor Ajay Devgn. The movie is called 'Maidan' and due for a release shortly. He confident that the film will become one for the most loved and watched sports film ever. He eagerly waits to pay another visit to Kolkata, to see the reaction of his viewers, after the film is released.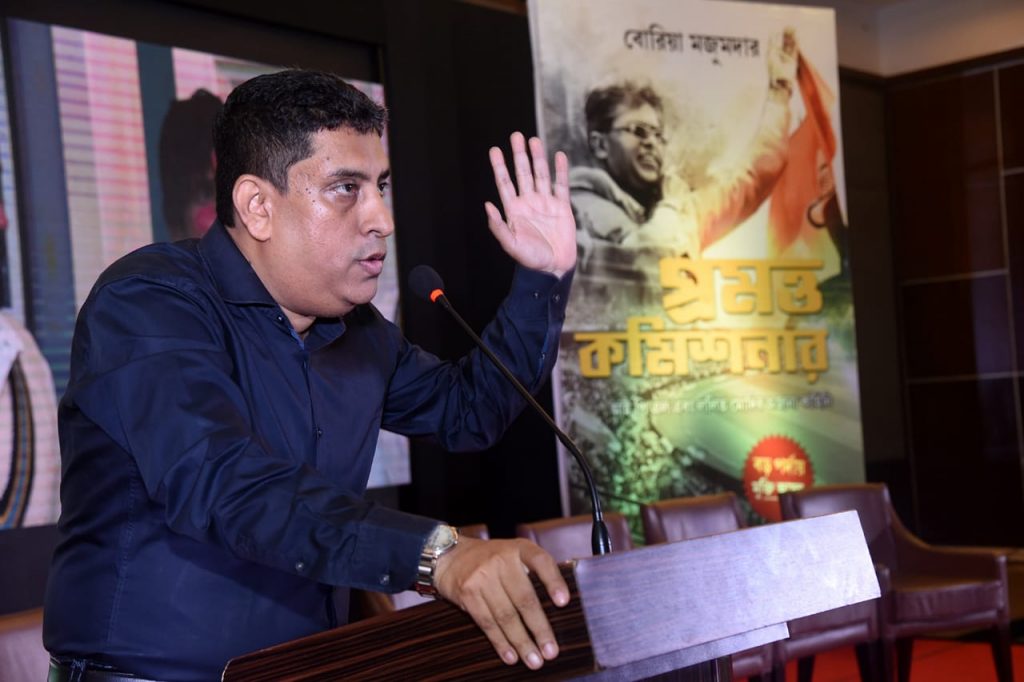 Harshavardhan Neotia spoke about the recent IPL media right auction. He said that he was expecting this kind of evaluation but will like to see if the buyers can make this cost viable.
In continuation to the thoughts shared by Harshvardhan Neotia, Utsav Parekh too spoke about the viability of the numbers, the whooping sum of INR 49,000 Crore.
Leading singers Anupam Roy and Anindya Chattopadhyay, spoke about the uniqueness of the sports films genre and how the sports is an avenue of mass connect with the viewers. They both sang on the occasion with a mention that they often make such songs part of their concerts, as they are on high demand by their followers.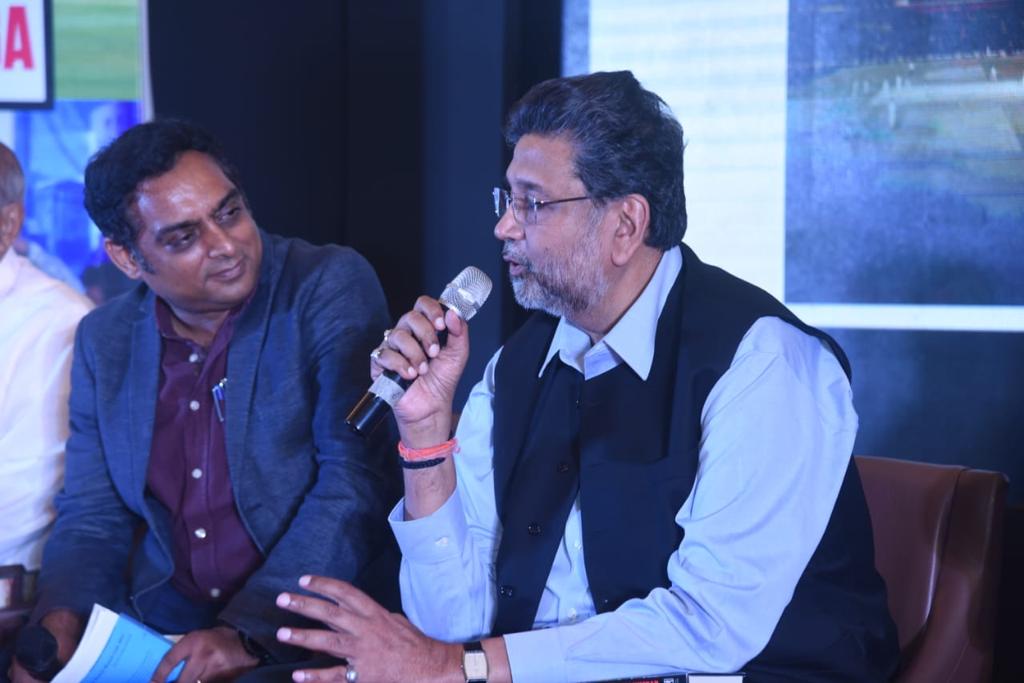 Vishnu Induri shared that the win of '83' was a big thing in India and it deserved to be made into a movie. The next big thing happened after the win of first cricket World Cup, was the formation of the IPL (Indian Premier League) and he jumped on the opportunity when 'Maverick Commissioner' was presented to him for a movie rights.

BOOK BLURB
Maverick Commissioner: The IPL-Lalit Modi Saga by Boria Majumdar
SOON TO BE A MAJOR MOTION PICTURE
ISBN: 9789392099045 ٠ Hardback ٠
Non-fiction/Sports ٠ 240PP ٠ May 2022 ٠
Published by Simon and Schuster India
The Indian Premier League. Its mere mention forces cricket fans across the world to sit up and take notice. World cricket's most valued property has only grown stronger with time. Conceived and implemented by Lalit Modi in 2008, the IPL has forever revolutionised the way cricket is marketed and run globally. Modi had built and orchestrated the tournament by his own rules and after the stupendous success of the IPL, the same rules were questioned by the administration. Modi was subsequently banned for life.
How and why did it happen? What went on behind the scenes? How did it all start to go wrong between Modi and the others? Are there secrets that will never come out? This book is all about everything you never got to know. Each fact corroborated by multiple sources who were in the thick of things, Maverick Commissioner is a riveting account of the IPL and the functioning of its founder, Lalit Kumar Modi. Did Modi have a long telephone conversation with a BCCI top brass the day he left India for good? What really was discussed? Is Lalit Modi the absent present for the IPL and Indian cricket?
Soon to be made into a film by Vibri Motion Pictures, Maverick Commissioner documents things exactly as they happened. No holds barred and no questions left out. It doesn't judge Lalit Modi. All it does is narrate his story. Who is the real Lalit Modi? Let the readers decide.
Boria Majumdar, a Rhodes scholar, is recognized as one of India's most influential commentators. Having covered international sport between 2002 and 2022, he is also the Founder of RevSportz, a multi-sport, multi-language digital platform. Majumdar has written more than 1,500 columns on sports over the last 20 years, and has authored or co-authored multiple books, including Eleven Gods and a Billion Indians, Olympics: The India Story (with Nalin Mehta) and Playing It My Way—Sachin Tendulkar's autobiography. His show Backstage With Boria is one of India's most watched sports chat shows.