Forbes has released its Highest Paid Actress list of 2019 recently. With a total earning of $56 million, Scarlett Johansson made it on the top of the list for the second time in a row. Her earning is mostly made up of Marvel Money including both from her upcoming MCU movie 'Black Widow' and the payment received from the highest grossing movie of all time 'Avengers: Endgame'.
— Forbes (@Forbes) August 26, 2019
Second on the list is Sofia Vergara with an earning of $44.1 million, while Reese Witherspoon takes up the third spot with $35 million. The list also features two newcomers Elisabeth Moss and Margot Robbie. However, Bollywood actress Deepika Padukone is again missing from the list, post her appearance in 2017. Global icon Priyanka Chopra has earlier made it to the list of World's Most Influential Personalities but failed to grab a position on the Highest Paid List.
Earlier, Forbes also released the list of Highest Paid Actors and Bollywood actor Akshay Kumar who was on the 33 spot of the Highest Paid Celebrities, ranked fourth on the list. With an earnings of $65 million for the timeline, the National Award-winner is the only Indian actor to be featured on the list. With Dwayne Johnson aka The Rock topping the list with $89.4 million, other positions were mostly occupied by the Avengers Superheroes. The annual compilation of all the actors based on their earnings was rounded off with Will Smith at the 10th spot with $35 million.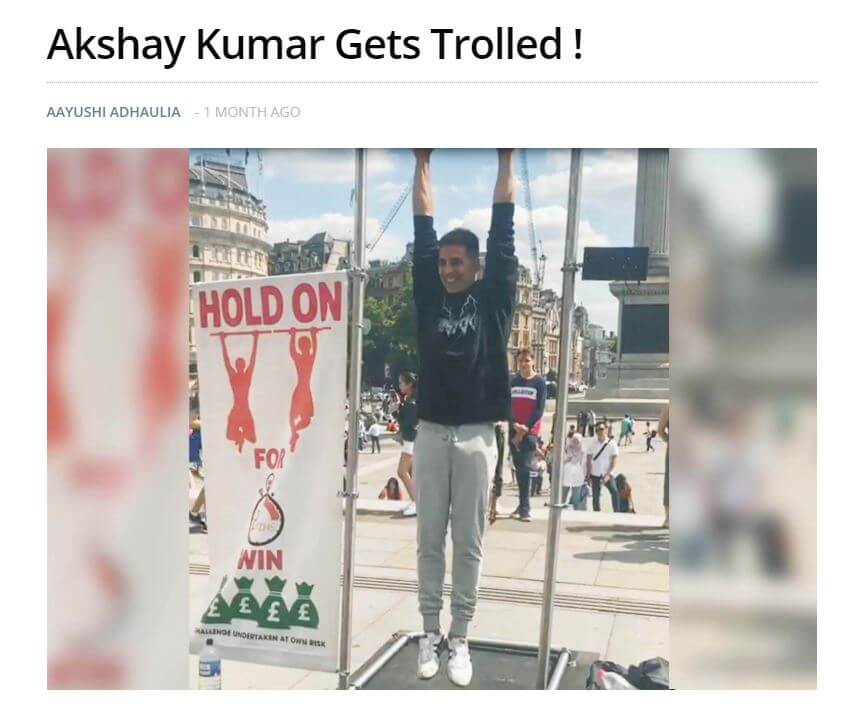 The world's highest-paid actors of 2019: https://t.co/f9Eb2Zn8J7 pic.twitter.com/7tyWX6mkAt

— Forbes (@Forbes) August 22, 2019
However, the world's ten highest-paid actresses tallied a combined $314.6 million earnings in the timeline, almost 69% more than last year's cumulative total, the list is still far less than the top ten actors' $588.3 million earnings.