Those shiny bangles that are predominantly seen jingling in the hands of a newly wed are no stranger to Indian women. As a part of Indian tradition, Indian women include bangles in their outfit. The 'kahn-kahn' noise is like a melody to the ears for many. An ornament that adds glam to Indian beauty, bangles is one of the 'Solah Shringar' for married women. But with the times we see less and less of them being worn by the modern independent woman.
Let's give these ornaments another chance, wondering how? Here are some of the ways you can include bangles in your daily life as these ornaments are the ones that can be worn for every occasion. Don't believe us? Take a look to know how:
1. Work wear Bangles
With a little intricate detailing, bangles do look good on casuals, kurta or a plain saree. Without realising, it does add a touch to a women's look. Add the normal plastic one in your OOTD or for a classy look add one gold plated bangle on one of your hands and be carefree at work. On top you don't even have to visit the shop every time you think of adding a little shimmer on your hand, as these bangles are now available online as well.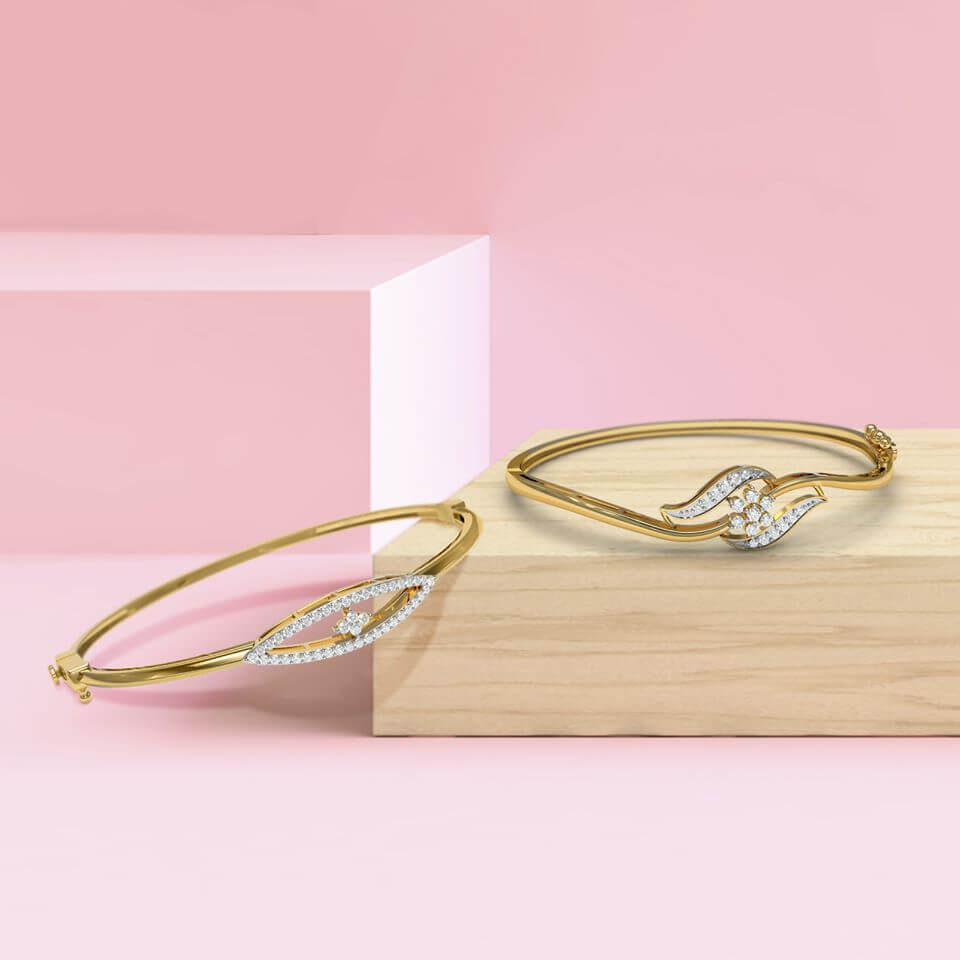 2. Traditional Bangles or Bridal Bangles
For functions, like a wedding, a girl will opt for a lehenga and to add accessories to it, choose matching, heavy bangles or a 'Kangan'. And be ready to look like a pataka!
For every Hindu bride, it is mandatory to wear 'Chooda', a set of red and white bangles. Worn by newlywed brides, you have a ceremony specifically for this during one's marriage.
Highlighted and matched with gold bangles, it definitely shows the glow in a bride!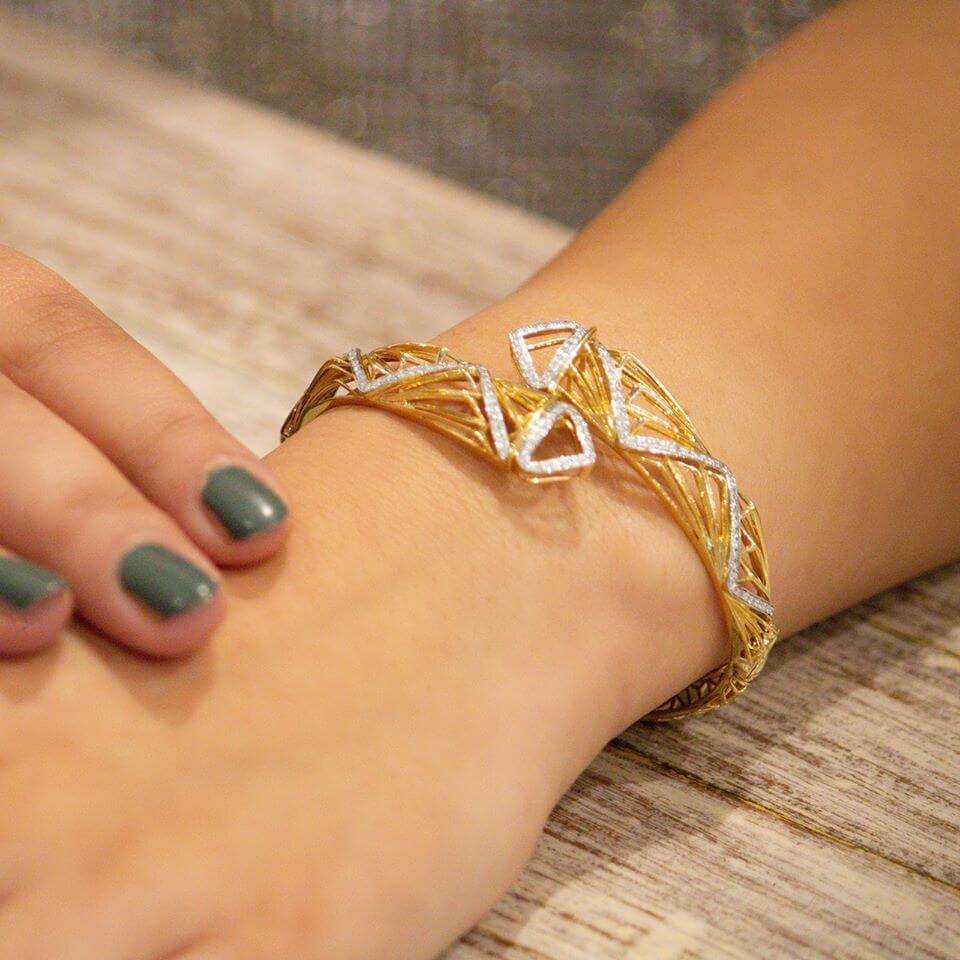 3. Party wear Bangles
No matter what you wear, a bangle can never go wrong with it. Going for a party, wear a platinum or gold less detailed bangle. The sleek design can radiate your dress or wear one of those which are more or less bracelets but with designs that can definitely become the focus of a party. Shine in the party, girls!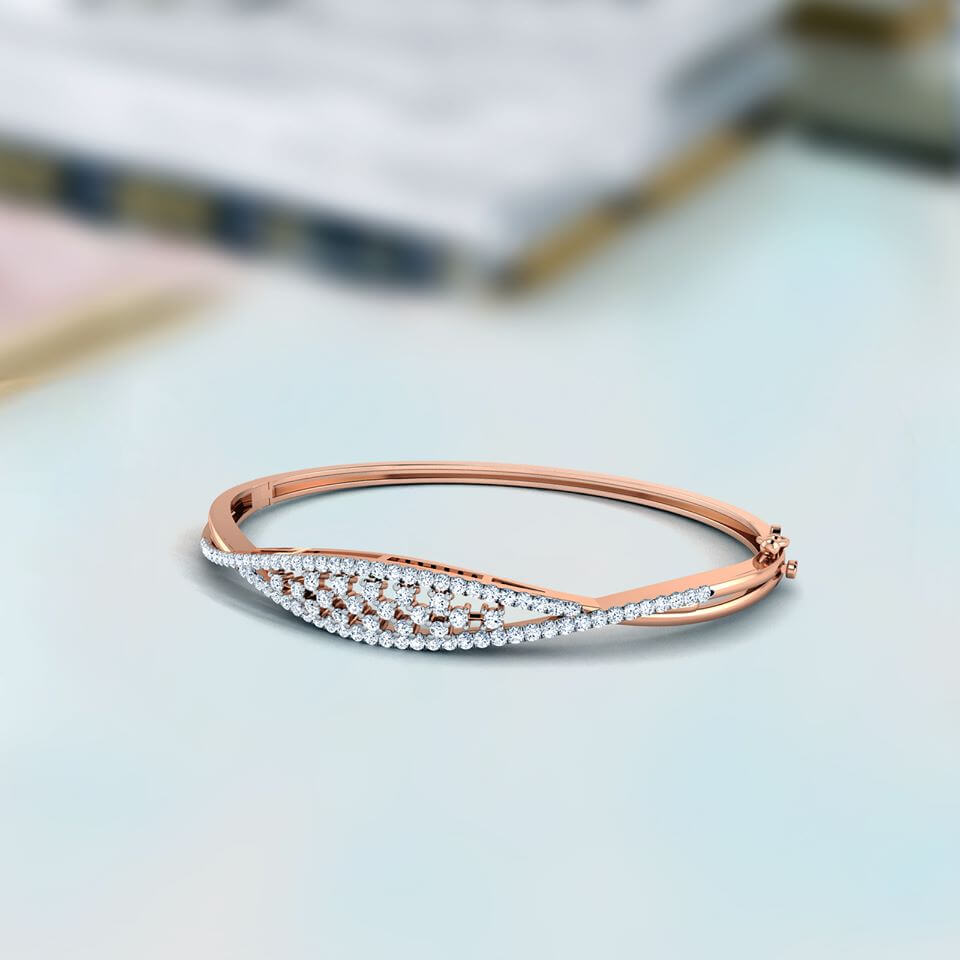 4. Everyday Bangles
A sleek gold bangle with attached diamonds or other gems can add colour to your everyday life. These bangles come in various designs and can add a hint of glamour in your everyday outfits as well. They can range of various designs like wavy pattern, stone bangle, twisted rope or just a navaratna stone studded one.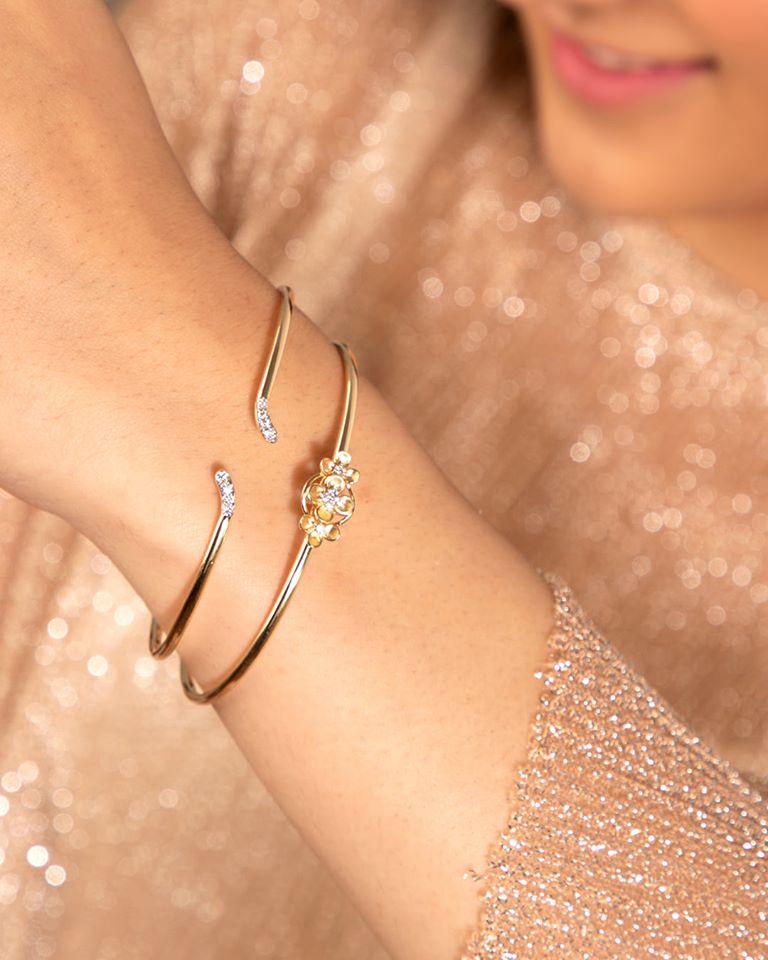 What are you waiting for?