The wedding formula is simple. You hold a beautiful ceremony and reception to honour your love. A bride-to-be has so many things on her plate while prepping for her wedding. From outfits, makeup, decor, and basically everything else that needs to be done during the wedding. Then your loved ones come to enjoy, celebrate at your side, and shower you with gifts to fill your future home. Though you and your groom certainly deserve presents the most, there are more people involved in your wedding that deserve tokens of your admiration for all they've done for you. The Bridesmaids!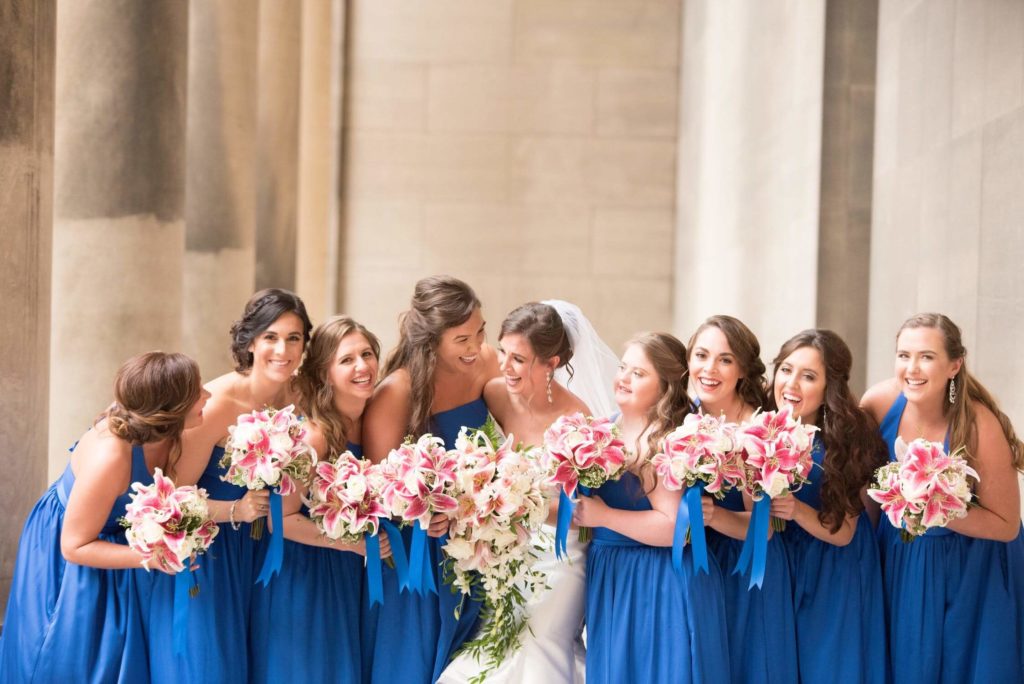 For those who aren't aware of this ritual, a bride-to-be has a bunch of bridesmaids and a maid of honour. For her to officially ask them to be her bridesmaid, usually, she makes a box of all the things that the bridesmaid would love attached with a note of asking them to be her bridesmaid. This obviously could be as tailored as possible, but to give you an idea of what all can be a part of this box, we've listed down some products that would be perfect for a bridesmaid box. Here they are!
MATCHING SATIN ROBES
A perfect keepsake they'll be able to wear long after the wedding. Your bridesmaids all in matching, personalized satin robes will look amazing in your wedding day photos!
INITIAL BRACELETS
https://www.instagram.com/p/BqMrpq0hzIZ
These initial bangles are naturally attractive. The knot's an obvious nod to your wedding while still being super wearable long afterwards.
A BEAUTIFUL BOX
Curating cute boxes for your BFFs would be such a cute idea. They could be wooden, tin or paper boxes with their names on each box. Adorn it with graceful wrapping paper and paper chains.
CUSTOMISED NOTES
Share your feelings, emotions and experiences with each of your girls and why you'd want them to be an important part of your big day.
COSMETIC BAG
Make those mid-wedding touch-ups additional fun. Gift each of your bridesmaids a personalized makeup bag. You can tailor these to your liking – whether you choose to simply put 'bridesmaid' on each one or each of your friends' names, the potentiality are eternal!
NAILPAINT OF THEIR FAVOURITE COLOR
If you know what their colour preferences are, get each of them a nice colour that they can wear at the wedding.
AN ALCOHOL MINIATURE/COCKTAIL MIXES
We would suggest mini champagne bottles because they look so endearing and also imply merriment!
SOMETHING SWEET
Add a brownie, a cupcake or a macaron in the box because who doesn't like sweets?
We advise you colour-coordinate all these little things in the box so it looks even more gorgeous! These boxes can be as modified as you want them to be. So, don't be afraid to melt your BFF's heart with these boxes.