Known for his dedication towards work, Mr. Perfectionist aka Aamir Khan is a globally acclaimed actor. Aamir has come a long way in his career of over 2 decades. It is appreciated that the actor is always willing to do whatever it takes to make reel character look real.
On the occasion of his 54th Birthday, we have curated his ultimate transformations that became a cult hit amongst the audience as well as the critics.
1. Mangal Pandey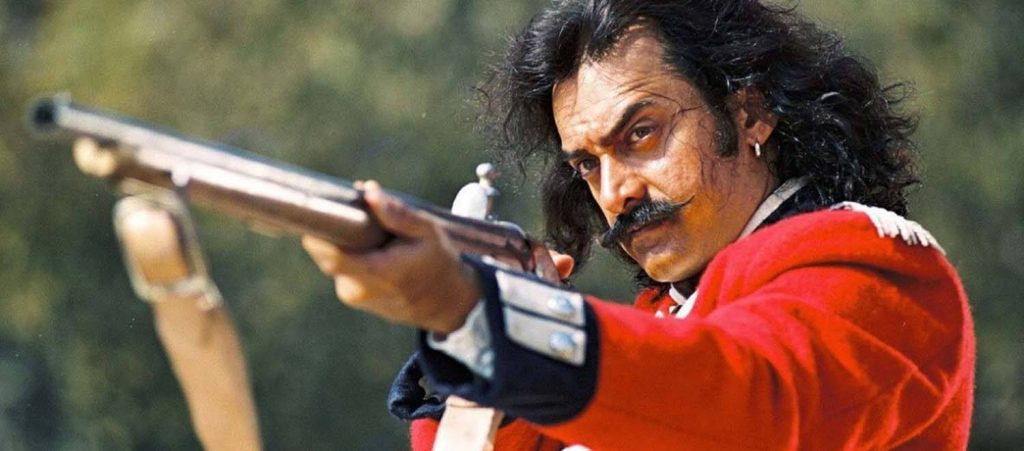 In 2005, Aamir played the role of the legendary Mangal Pandey. For this fierce and courageous role, he sported wild locks with a ferocious moustache. To get into the skin of the rebellious India soldier, Aamir went an extra mile as he wanted a lean body to go well with the film set in the pre-independence era. He took his time, worked hard and the end result earned him a lot of praises and appreciation.
2. Ghajini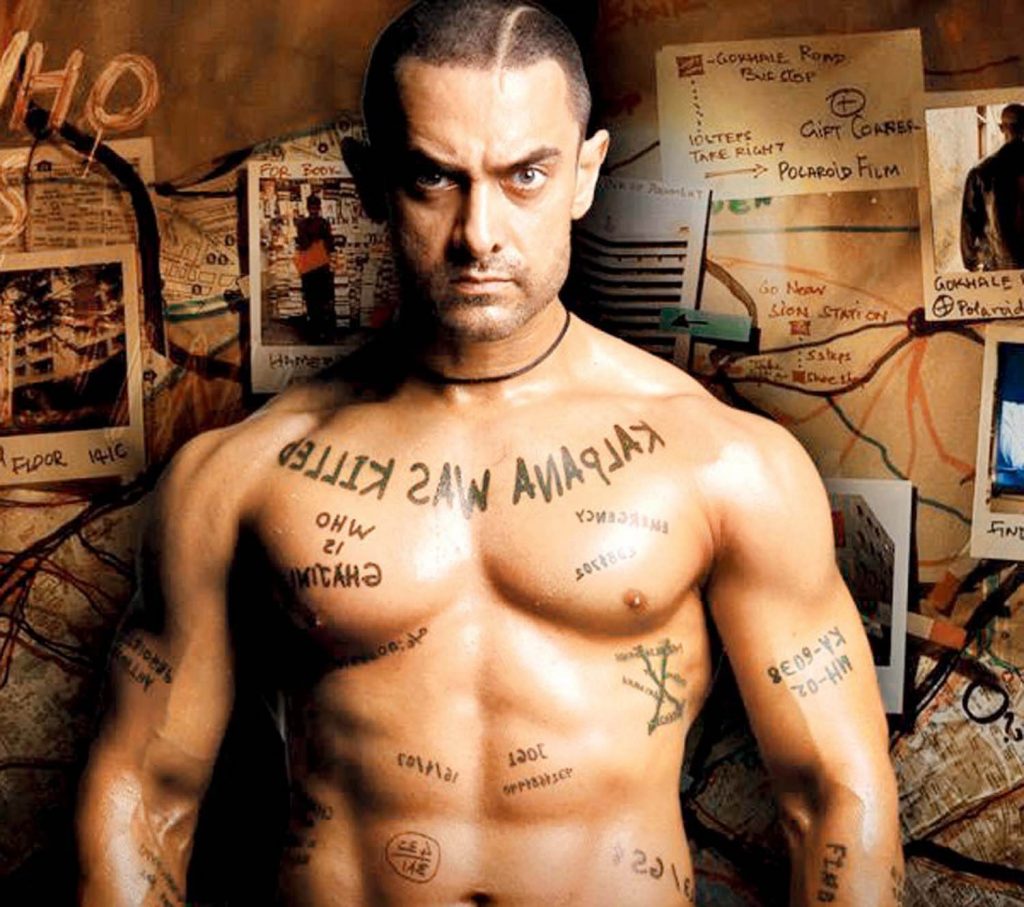 In 2008, the actor blew everyone away with his outstanding avatar for his film 'Ghajini'. The first ever movie where he showcased his muscular body, which also wooed the audience. He was asked to work out for six-pack ABS, but he realized the intensity of his character and moulded himself into getting eight-pack ABS instead, in a period of 9 months. Aamir's semi-bald look went on to become a trend.
3. 3 idiots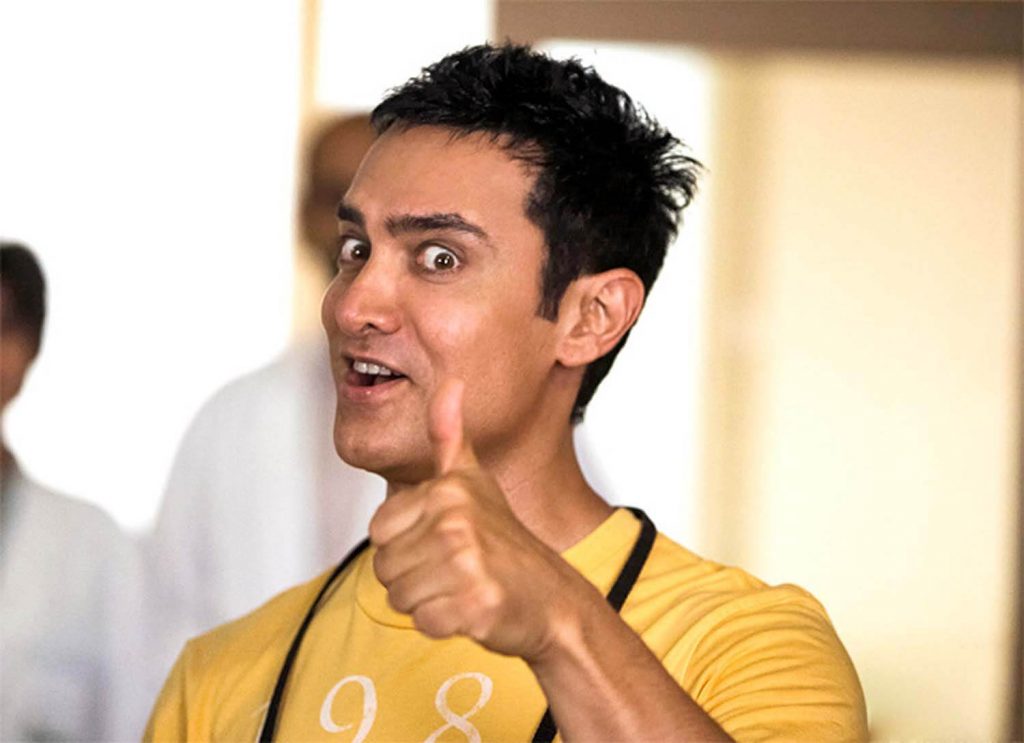 Within a year post-Ghajini, the star became the top favourite in the industry, with the release of his film 3 Idiots, a classic hit. He was soon called the Rancho of Bollywood as he was seen as a college student in the film. Like a chameleon, in no time and with utter ease, he changed his muscular body into a lean body, that of any college goer. Very conveniently he lost his weight and did total justice to the character.
4. PK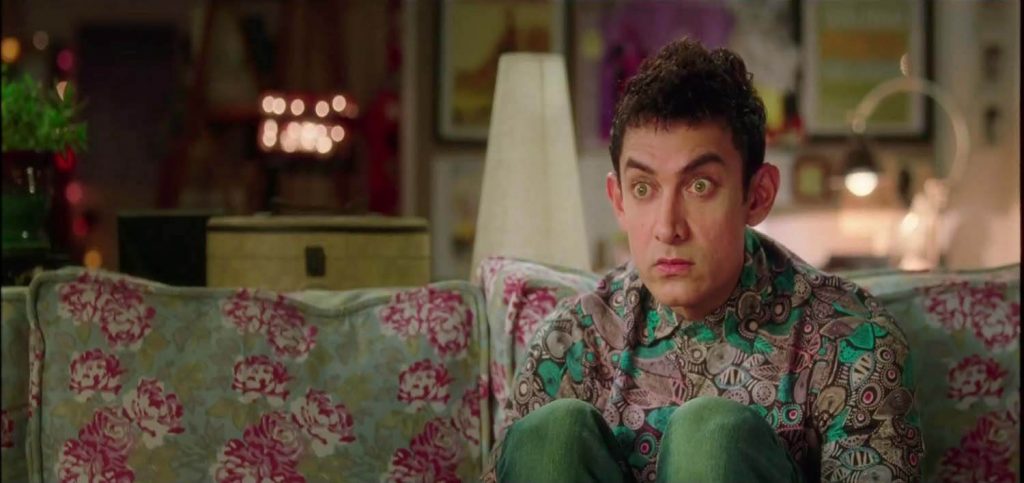 A chameleon, as we like to call him, in 2014 Aamir gave yet another hit film called PK where he was seen as an alien who is stuck on Earth against his choice. One look at PK and you will see Aamir with strange ears that were made to stick out with prosthetics, chiselled body, wide-eyed curiosity, almost childlike nature and his way of picking up the local dialect. With his eyelids hardly blinking during the entire film, he sure looked like a guy from another planet.
5. Dangal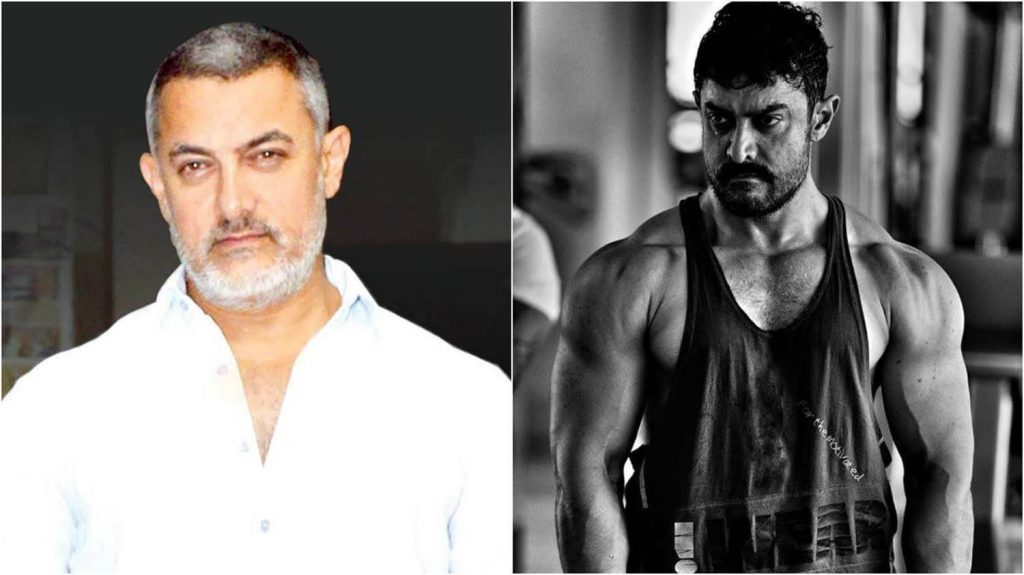 One of the jaw-dropping transformations overall, as well as within the film is how Aamir decided to shake the audience in 2016 with his stellar film Dangal. The film demanded two very different looks for which he could have used the professional make-up team, but instead, he first shot all the scenes of the older version of Mahavir Singh Phogat for which he gained 28 kilos in five months and then shed all the weight to play the younger and athletic version.