Jennifer Aniston aka Rachel Green, turned 50 today as she rang in a new decade surrounded by family and friends with an early celebration at Sunset Tower Hotel in Los Angeles, Saturday night. The bash was like a mini-Hollywood party with guests like George and Amal Clooney, Reese Witherspoon, Robert Downey Jr., Ellen DeGeneres, Gwyneth Paltrow, Katy Perry and more; while the talk of the town being the surprise appearance of her famous ex Brad Pitt.
She was also joined by her old pals from her hit sitcom series FRIENDS, Courtney Cox and Lisa Kudrow. Speaking of which, Rachel Green (Jen's character in FRIENDS) has been one of the most fashionable and iconic character to appear on everyone's fashion radar ever since the 90's. From plain T-shirts and miniskirts to button-up vests and bold, floral dresses; Rachel was serving looks!
Bringing to you here are the fashionistas 10 best looks from the series that had created a fashion-rage.
1. The plaid skirt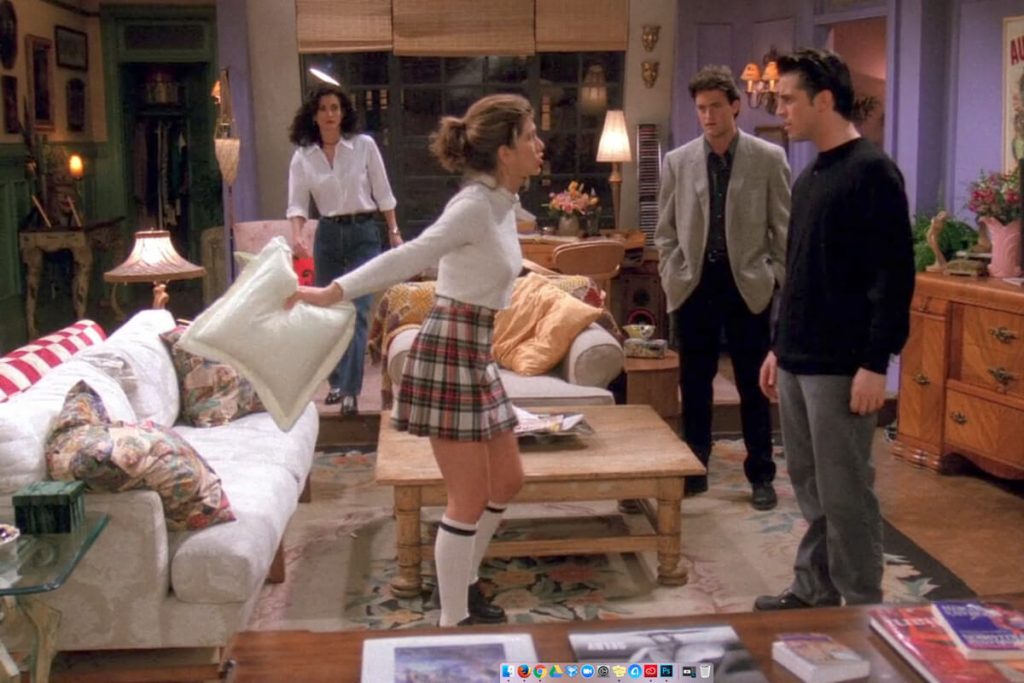 In Season 1, Episode 19, "The One Where the Monkey Gets Away," Rachel wore, what we still obsess over, a plaid skirt with an off-white turtleneck, paired it with the knee-high socks and wore her hair up.
2. Millennial pink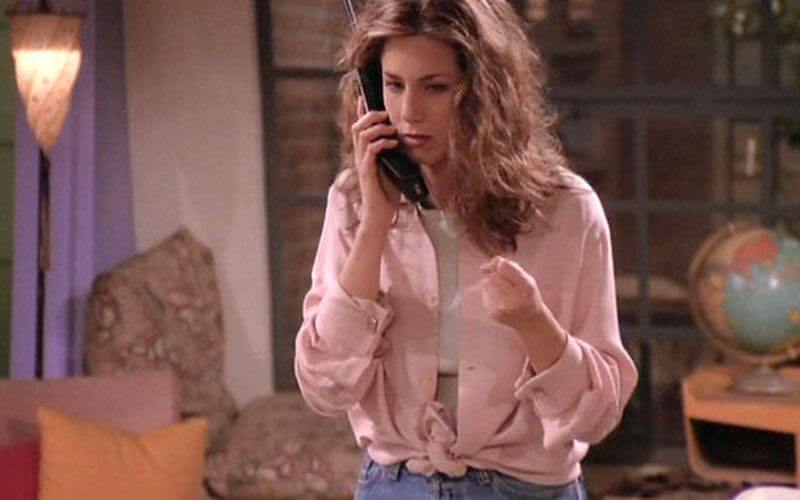 For the pilot episode, Rachel wore a pale pink oversized shirt tied at the hips, giving the style of peak nineties a run for the money.
3. The laundry shirt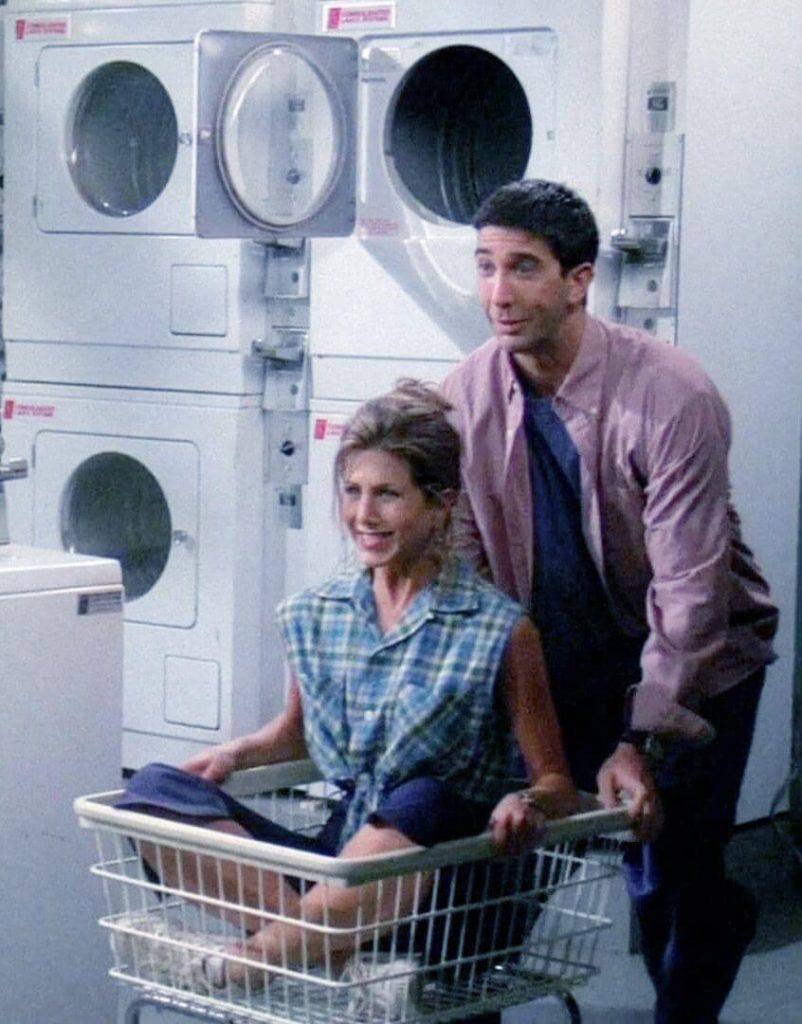 In Season 1, Episode 5, "The One with the East German Laundry Detergent", for her date with Ross at laundromat she wore blue and green plaid tank top knotted at the waist with a pair of blue high-waisted pants.
4. Summery blue dress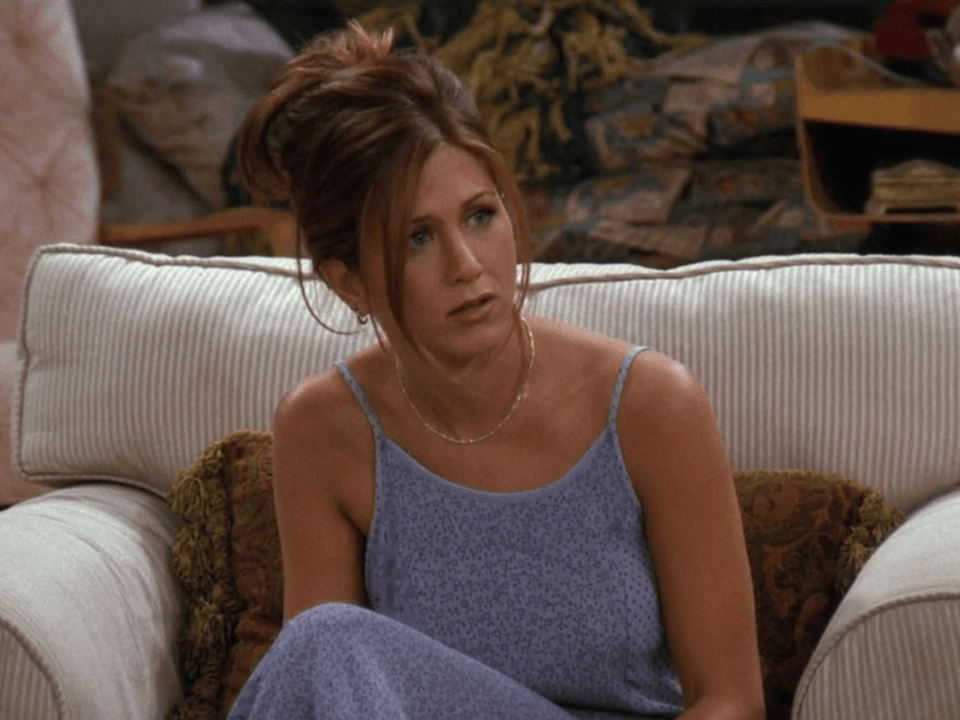 In Season 3, Episode 3, "The One with the Jam," she wore a periwinkle blue dress which had spaghetti straps and soft floral patterns. Se paired this look with her white sneakers and a gold chain.
5. Semi-sheer dress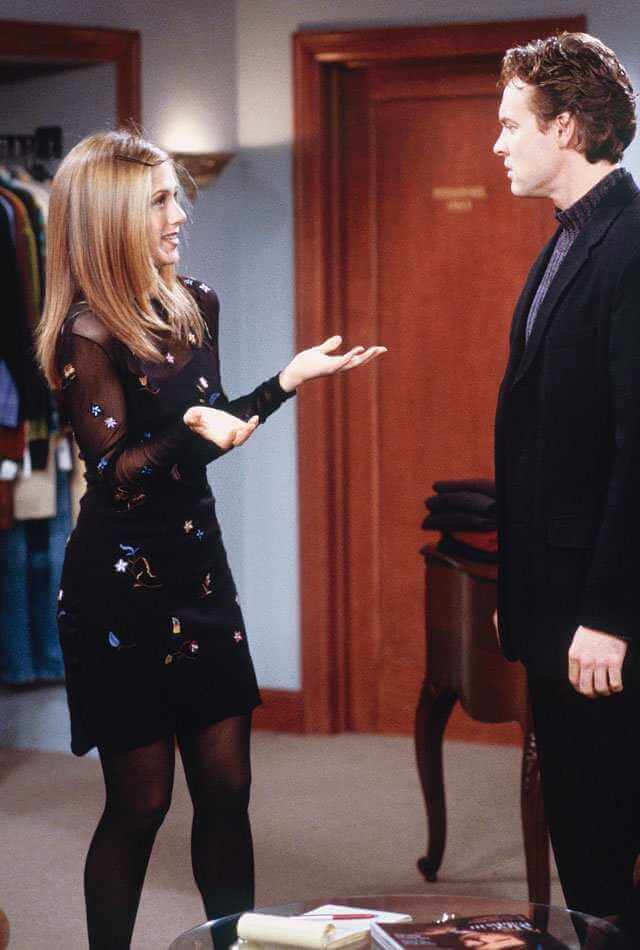 In Season 4, Episode 13, "The One with Rachel's Crush," Rachel wore a long-sleeved, semi-sheer black dress to work. With her sleek hair the floral gem embellishment made her black dress outshine.
6. Yellow dress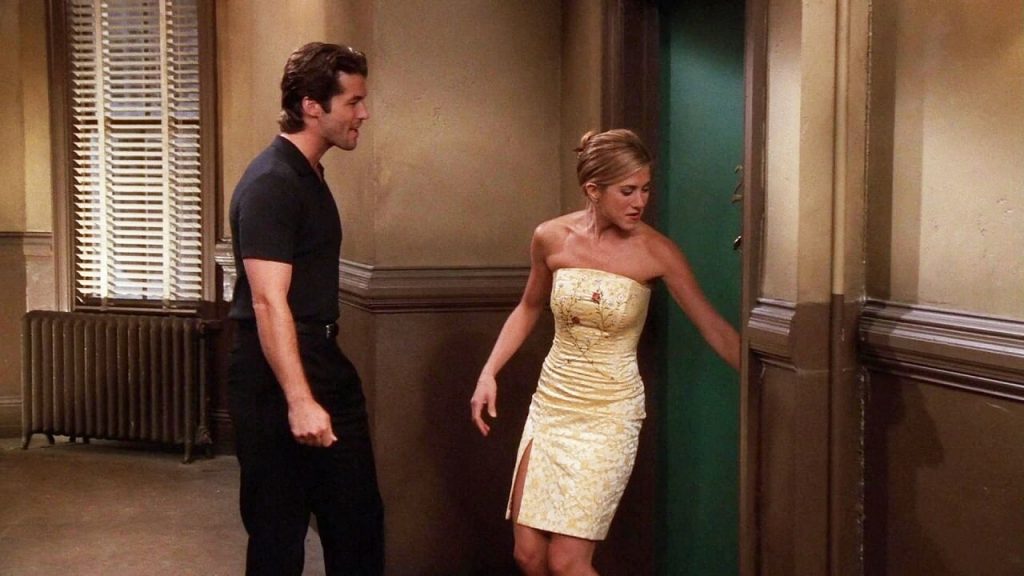 Rachel stole our hearts with her yellow strapless dress which had beautiful floral embroidery in Season 5, Episode 2, "The One with All the Kissing". She styled a casual updo for this iconic dress.
7. Brown sundress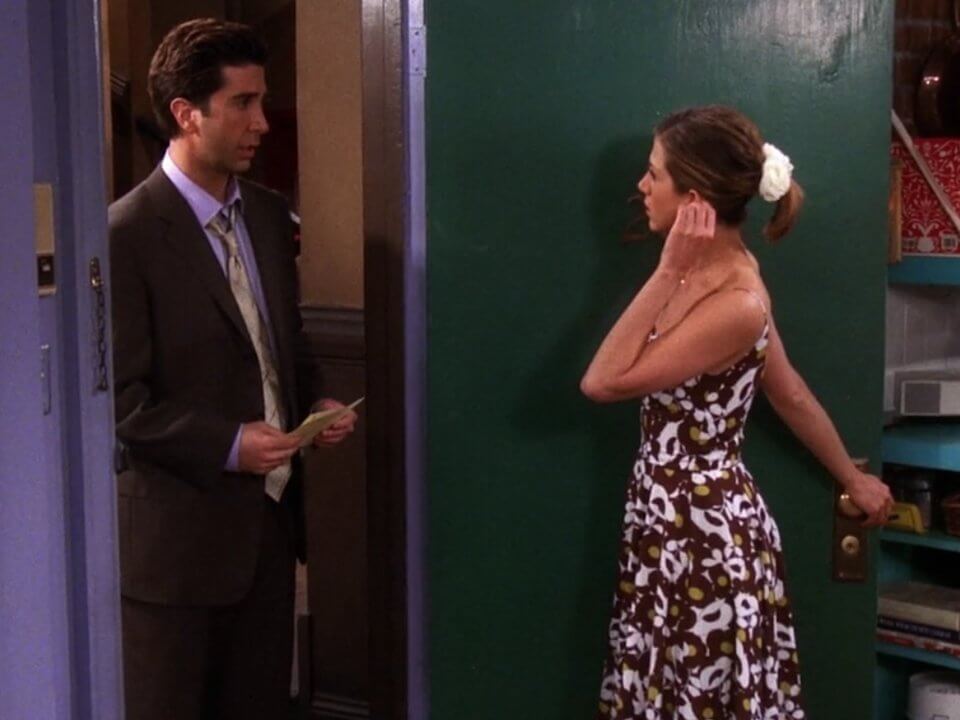 Who can make a dull color all exciting? In Season 7, Episode 18, "The One with Joey's Award," Rachel donned a playful look with a brown floral sundress. And the white flowers in her short hair was too much floral to sooth our eyes.
8. The football-outfit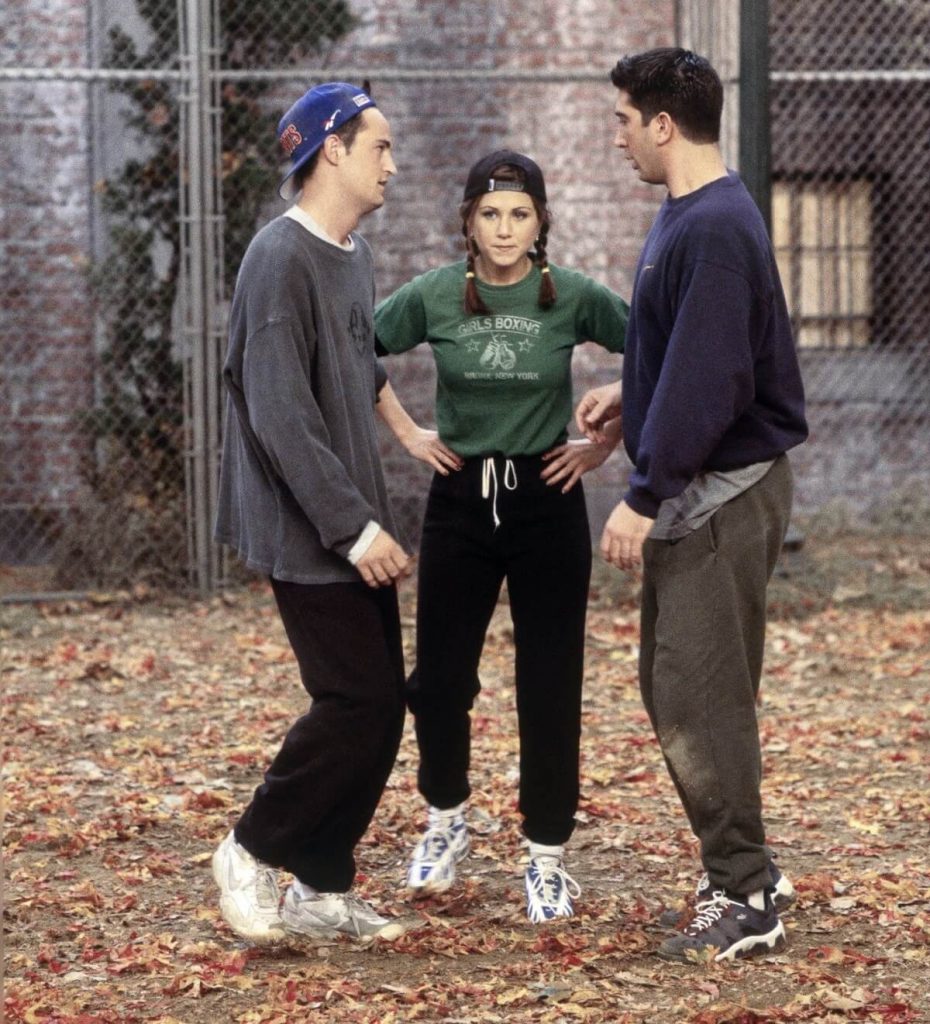 Who cares if you don't know the game? Your outfit should be on point and Rachel Green is never behind the game. She paired her game-look with plaits and the baseball hat in Season 3, Episode 9, "The One With The Football".
9. Beach vacation dress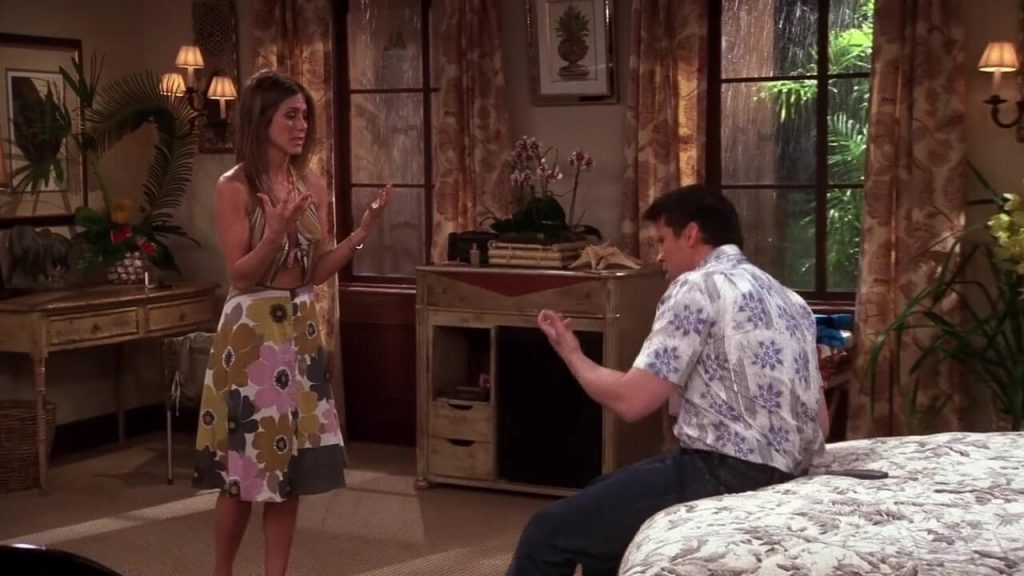 In Season 9, Episode 24, "The One in Barbados: Part 2", Rachel wore a patterned halter dress with a cut-out and open back with busy flower patterns on it.
10. The last one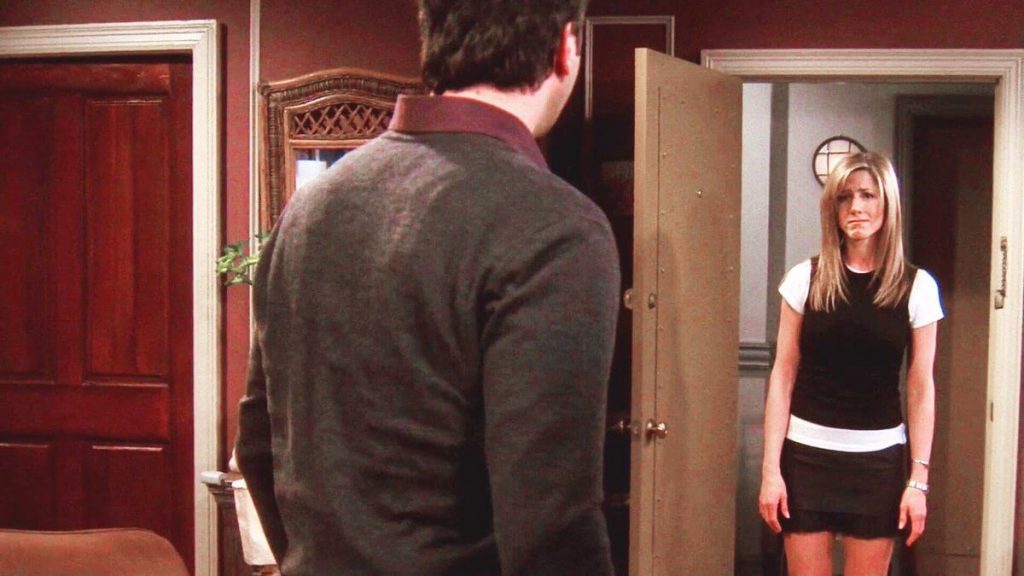 The Season 10, Episode 17, "The Last One", was the last episode of the series and was filled with emotions. Rachel opted to wear a black tank top over a white T-shirt paired with her favorite black skirt and boots. Clearly the most memorable outfit of Rachel Green Gellar.