The season of love is around the corner, so celebrate this time with a gift of time. Whether you're gifting it to your partner, friend or family on the special occasion of Valentine's day, people take out time for their special ones and show them love and affection. The most timeless gift that you can gift is a watch. So here are a few watches ranging from luxury to affordable segment that you can consider gifting your partner on the special day.
1. Ferragamo- GANCINO BRACELET

A feminine accessory petite in size, but with a twist: Gancino bracelet, the most iconic timepiece in the brand's women's collections, is back. The lateral studs light up the leather strap, available in a variety of colors – pink, black and red. The classic Gancini shape of the champagne IP case accentuates the mother-of-pearl dial with diamonds on the indexes. A flawless cocktail watch, Gancino bracelet can also be worn as a chic accessory that can complement a daytime look.
2. Versace- V-Motif Vintage Logo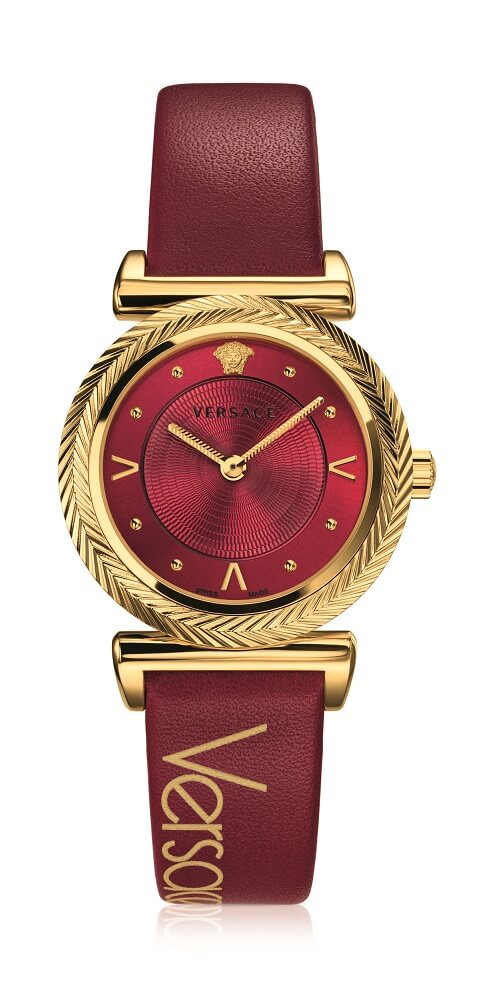 The V-Motif Vintage Logo watch is an immediate hit. That sought-after timepiece you do not want to miss. The logo and pastel colors are its leitmotiv. The laser printed Vintage '80s logo on the watch leather strap is a clear declaration of style and which sides are you on. The symbolic V becomes one of the main graphic elements embellishing the surface of the bezel and taking the place of the indexes on the dial.
Blue and pink pastel tones on the V-Motif Vintage Logo watch are reminiscent of the iconic Vintage logo looks, but this timepiece is also available in an exuberant red, black, and blue making it a total of six color combinations for this style.
3. Versus- Kalka Bay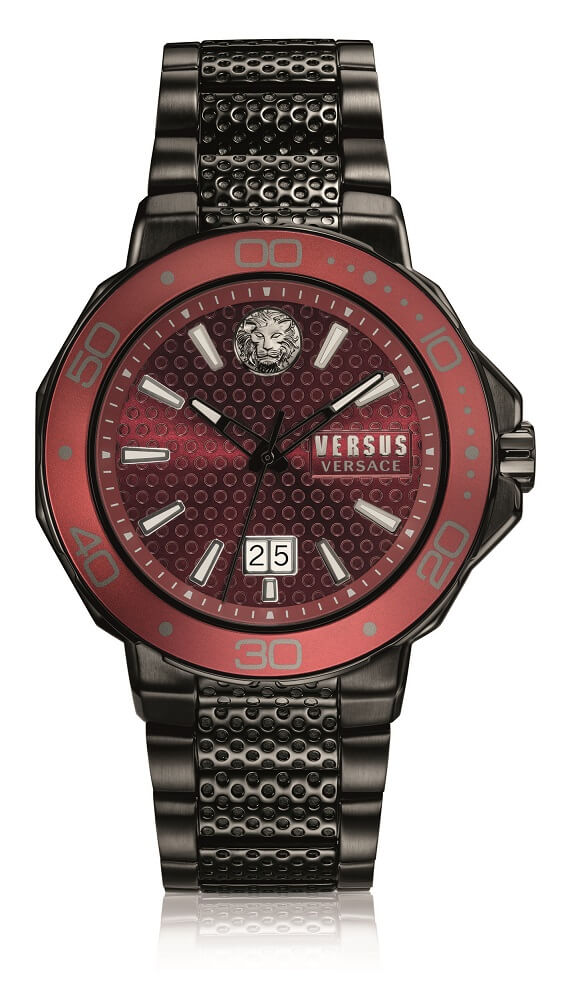 Versus Kalk Bay is the new watch from Versus Versace for young, urban rebels, unafraid to stand out. Bold in its size, casual and stylish in its feel, the watch catches the eye with its geometric dotted pattern and is inspired by a sporty aesthetic. Standing out on the dial is the large date display, the Lion relief and the logo, that give the watch its Versus Versace identity
4. Tissot- T- wave watches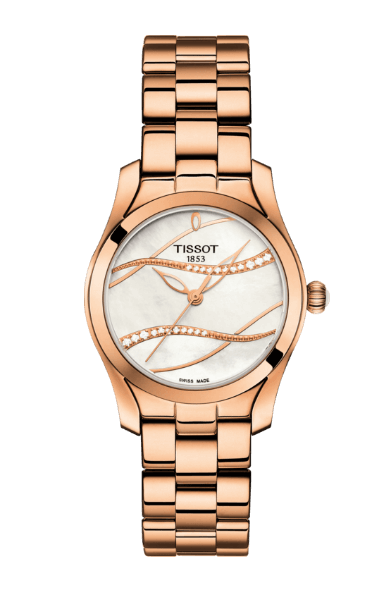 The Tissot T-Wave is the perfect way to declare your affection, with its sensual fluidity and gently undulating silhouette making for an elegant love note. They come with careful, curved detailing on the case and lugs, while romantic features such as the refined hands which resemble skeletonised leaves and a mother-of-pearl teardrop index add an extra exciting frisson. A beautiful piece of jewellery in its own right, the Swiss made Tissot T-Wave has many different versions available. Classic design with the simplicity of a pure dial with a satin or aventurine effect, the embellished ribbon unravelling its iridescent and satin reflections on a mother-of-pearl face, pieces glimmering with top wesselton diamonds etc.