DLC Bengaluru Chapter (India's Unicorn Capital) launch was at the hands of two first-generation Unicorn Founders & DLC Global Committee Members Nakul Aggarwal, founder of BrowserStack, and Richard Pattle, Co-founder and CEO of True Beacon
 As a part of its first round of fund-raising, Della Leaders Club aims to raise 7 Million USD in three months valuing the firm at 70 Million USD. Membership fee is estimated at 4000 USD annual subscription. With this model, it plans to clock revenues of 380 USD Million in the next 5 years. Fund Raise is being led by Ashith Kampani, Ex MD, JM Financials & Ex Merrill Lunch
 Considered to be the Silicon Valley of India, Bengaluru has earned many appellations that has drawn start-up founders, entrepreneurs, leaders and brands to the city. With the intent of fostering an eco-system encouraging leaders, Jimmy Mistry, innovator, design thinker and social entrepreneur announced India's first Chapter launch of Della Leaders Club – world's first technology enabled business platform designed to create a robust support system for leaders across industries, in Bangalore
Supported and mentored by the top leaders in the city, Della Leaders Club is a Global Community of entrepreneurs, professionals and young leaders giving equal importance to business and lifestyle for the entire family. Membership covers member, spouse and adult children. The prominent entrepreneurs and corporate honchos from Bengaluru (Names of speakers from Bangalore, attached behind) graced the occasion and extended encouraging words in support of this new initiative by founder, Jimmy Mistry.
Speaking at the launch, Nakul Aggarwal, Co-founder at BrowserStack an Indian SaaS-based Unicorn start-up with USD 4 billion enterprise, who celebrated the first India chapter launch said, "Bengaluru has emerged as the world's fastest growing tech ecosystem and provide the ease of doing business. It's fantastic too to see a global platform like Della Leaders Club laying its foundation in this energetic city. I would like congratulate Mr Mistry for building a safe and trusted go to platforms for entrepreneurs like us."
Richard Pattle, Co-founder and CEO of True Beacon, added, "The start-up ecosystem in India is disrupting the world and to keep pace with the rapid challenges it is important to have a platform like Della Leaders Club that will nurture business
leaders. My heartiest good wishes to Mr Mistry and I look forward to closely working with the DLC team."
DLC aims to act as a catalyst to drive people from the Life of Success to a life of significance.  Della Leaders Club primary offerings shall be the World of forums that consists of Global, Regional or Chapter specific for 6 to maximum 10 members. These peer forums continue for life and provide a support system in a non-competitive environment.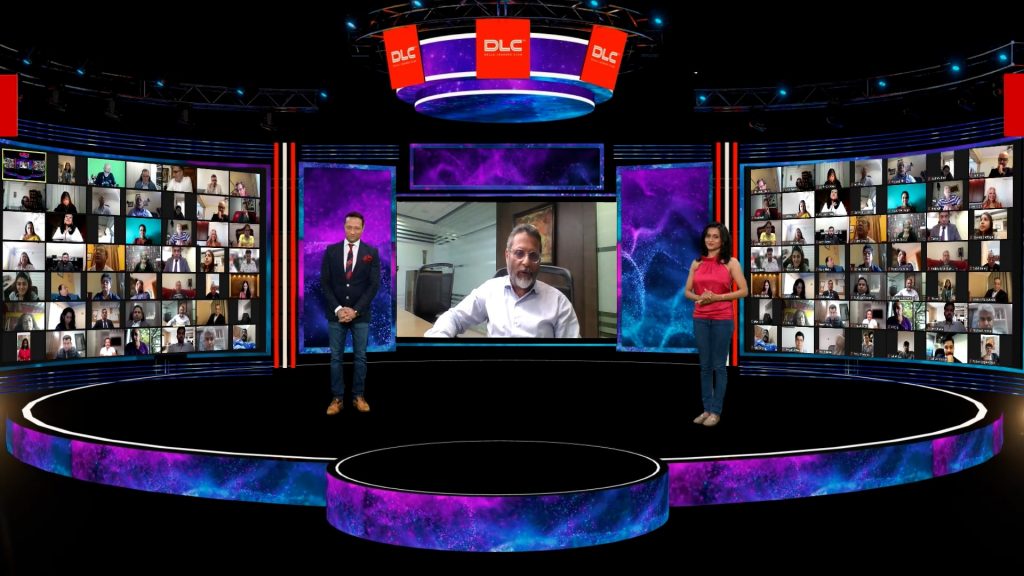 With DLC launching its first Chapter in Bangalore, considered to be the Silicon Valley of India, was a natural preferred city. Besides known for its high tech industry, incubators and start-ups community, Bangalore also got a vibrant lifestyle needs. We are confident enough to provide a meaningful contribution to the industry leaders and society at large with our Bangalore Chapter launch.
As a part of its first round of fund-raising, Della Leaders Club aims to raise Rs.  50 Crore ($7 Million) in three months, valuing the firm at US$ 70 mn. This initial funding will be invested into creating a robust technology backend for the company and chapter development and setting up a State of Art infrastructure for DLC expansion across globally and India. DLC has already invested in a cutting-edge tech-enabled platform that is being developed under guidance of a globally renowned mentor & team of consultants. The membership revenue is projected from three months from the launch of each phase and the membership fee is estimated to at USD $4000 per year. With this model the community plans to clock revenues of US $ 380 million in next 5 years.
DLC Bangalore Chapter will host three You-Turn theme-based events in a year which will be an ensemble of professional learning, recreation and entertainment. YouTurn events will also have curated luxury lifestyle exhibitions for the entire family. Global leaders and experts will be invited to speak at the 19 DLC Global Summits in India held at Della Resorts Headquarters, Lonavala. Entire studio, , banquets have been created to host the Global delegates. The members will also have exclusive access to the DLC Genie, a progressive web application and bespoke brand experiences.
About Della Leaders Club
Della Leaders Club has over 2,000 Global Honorary Committee Members across 15 cities globally. Cities include New York, London, Dubai, Hong Kong, Singapore, Bangkok, Mumbai, Delhi, Bengaluru, Hyderabad, Chennai, Kolkata, Pune, Ahmedabad, Indore.
The purpose of the technology platform is to give ready-to-apply business knowledge across 26 committees comprising 13 business committees and 13 lifestyle committees covering the latest trends to keep business leaders ahead of the curve. DLC concept has already gone viral, hence we have successfully been able to onboard men and women of eminence coming from IVY leagues and their alumni associations to 9 unicorn start-up founders, EO, YPO members, Forbes listers, NYC Best Sellers, Grammy Award Winners, Top Government Attorneys and UN affiliates. The organization lives by an ethos of diversity and equality that encompasses all nationalities, faiths, genders, ages and areas tied together by the spirit of entrepreneurship.
To learn more about Della Leaders Club, visit www.dellaleaders.com