"Ayurvedic beauty is about loving the skin you are in, about learning to bring out your best and being your best"
Skincare is a personal practice. What may suit one may not be the best fit for another. But a common mistake people make with skincare is continuing the same routine across seasons. At the onset of the Vata season, skin issues like cracking, dryness, dullness and roughness are recurrent. It is important to modify the regimen in the winter by adding hydrating lotions and oils to keep dry skin at bay.
The cool air creates the perfect atmosphere to cosy up and indulge in some Abhyanga, also known as self-massage. The numerous benefits of Abhyanga include muscle toning, improved blood circulation, stress relief and calmed nerves, and aiding peaceful and sound sleep.
Amrutam's Nari Sondarya Oil is infused with Jaitun, Badam and Chandanadi Oil known for their healing and rejuvenating properties. A lightweight formulation, this body oil locks in moisture without making your skin feel sticky or sweaty. Regular application of this oil treats body acne, sun tan and inflammation.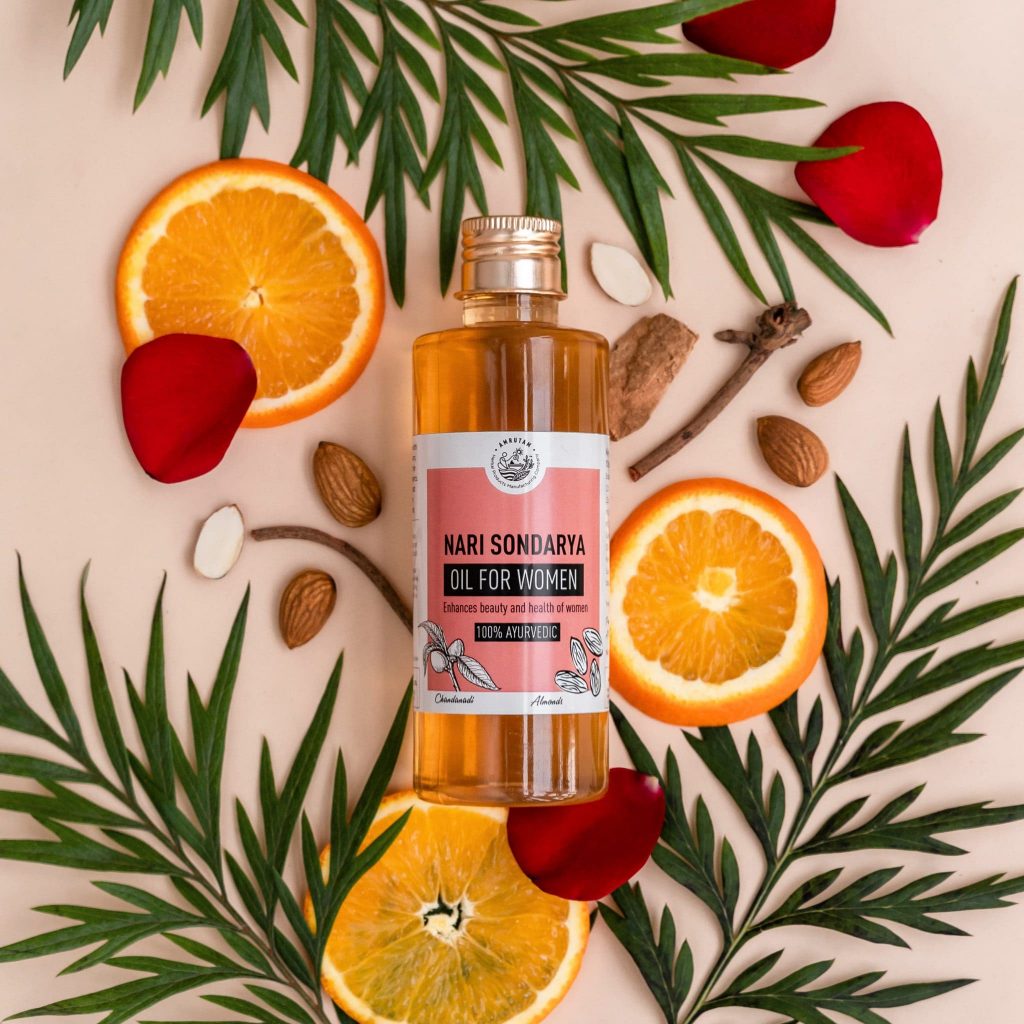 Price – 349/-
If you struggle with oily skin, modifying your skincare can be tricky. But something that works like magic for the oily skin type is Vanyamrutam Body Lotion. Imbued with superior-quality herbs, it improves skin elasticity, reduces hyperpigmentation and absorbs gently into the skin. Lotus, Chironji and Devdaru suffused in this unique formulation restore Doshic imbalances and enhance the skin texture.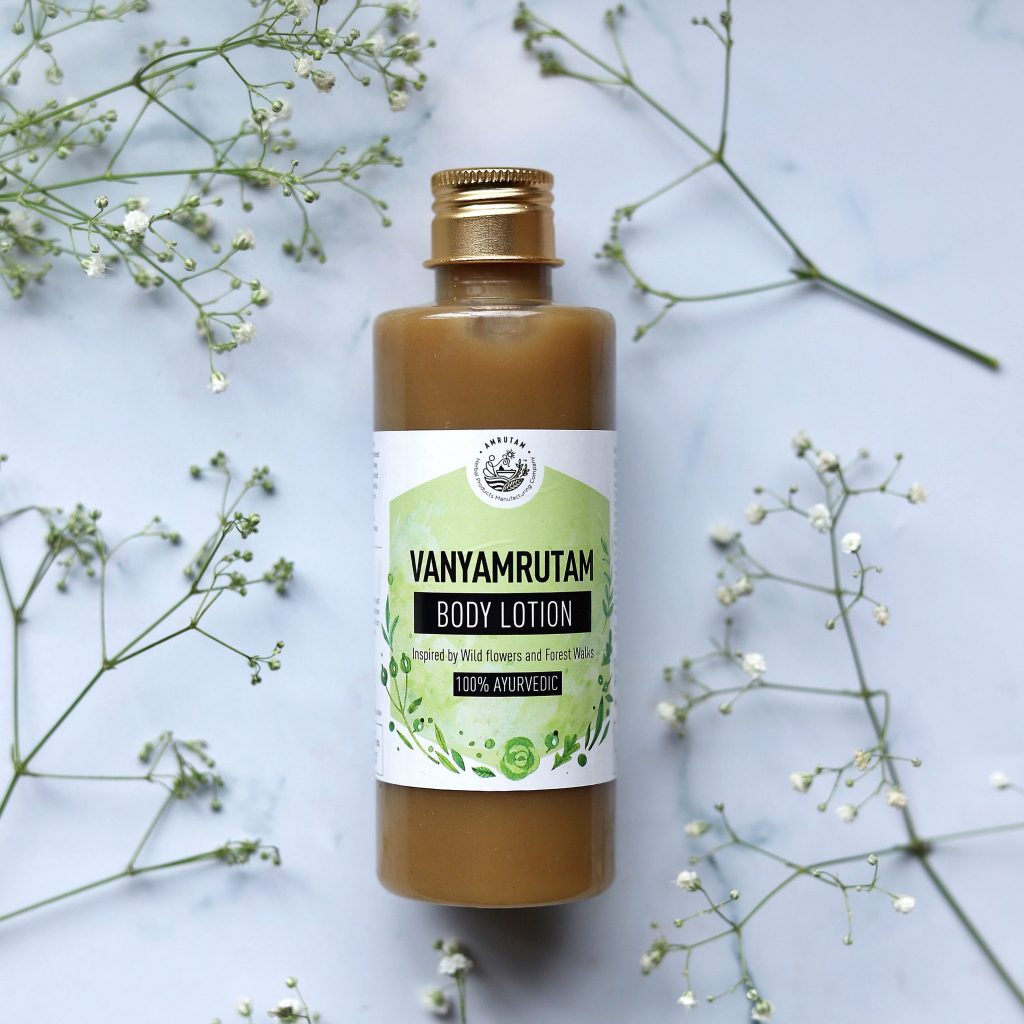 Price – 999/-
One of Ayurveda's oldest recipes for skin health is the Kumkumadi Oil. Inspired by Vedic principles, Amrutam Kumkumadi Oil is a one-stop solution for acne, wrinkles, ageing and pigmentation. Applying 2-3 drops of this unique recipe on a freshly cleaned face and neck and massaging in a circular motion during night time right before bed leaves you with dewy, glowing skin. The luminescent properties of Kesar and Chandan penetrate your skin and enhance blood circulation.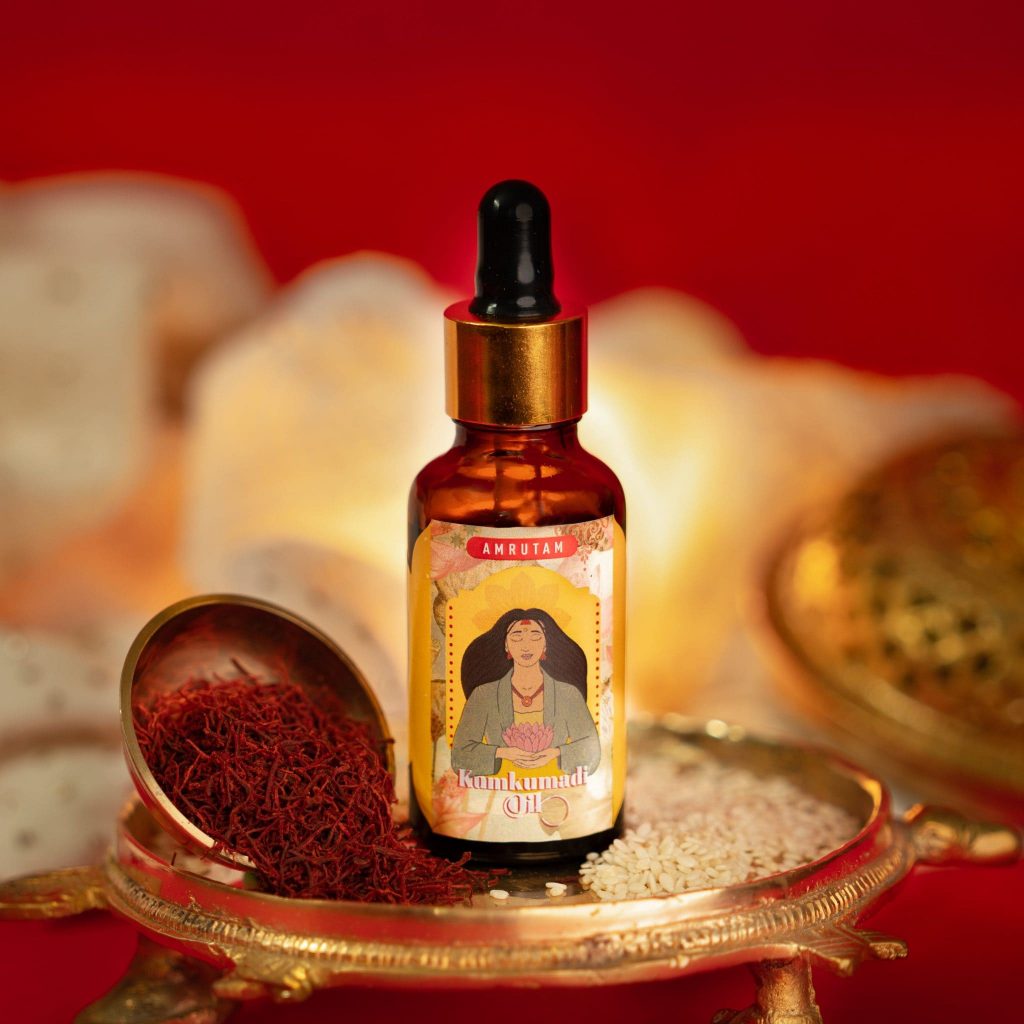 Price – 3249/-
Amrutam Poshak Key Oil makes for an ideal blend of potent herbs for the rough parts of your body, like elbows and knees. When applied on damp skin right after a shower, it spreads on your skin like a dream making it effortless to massage generously. Regular application of this formulation softens your skin and improves skin health. The perfect body oil for all skin types, Amrutam Poshak Key Oil fulfills your skin's requirements for the glorious winter season!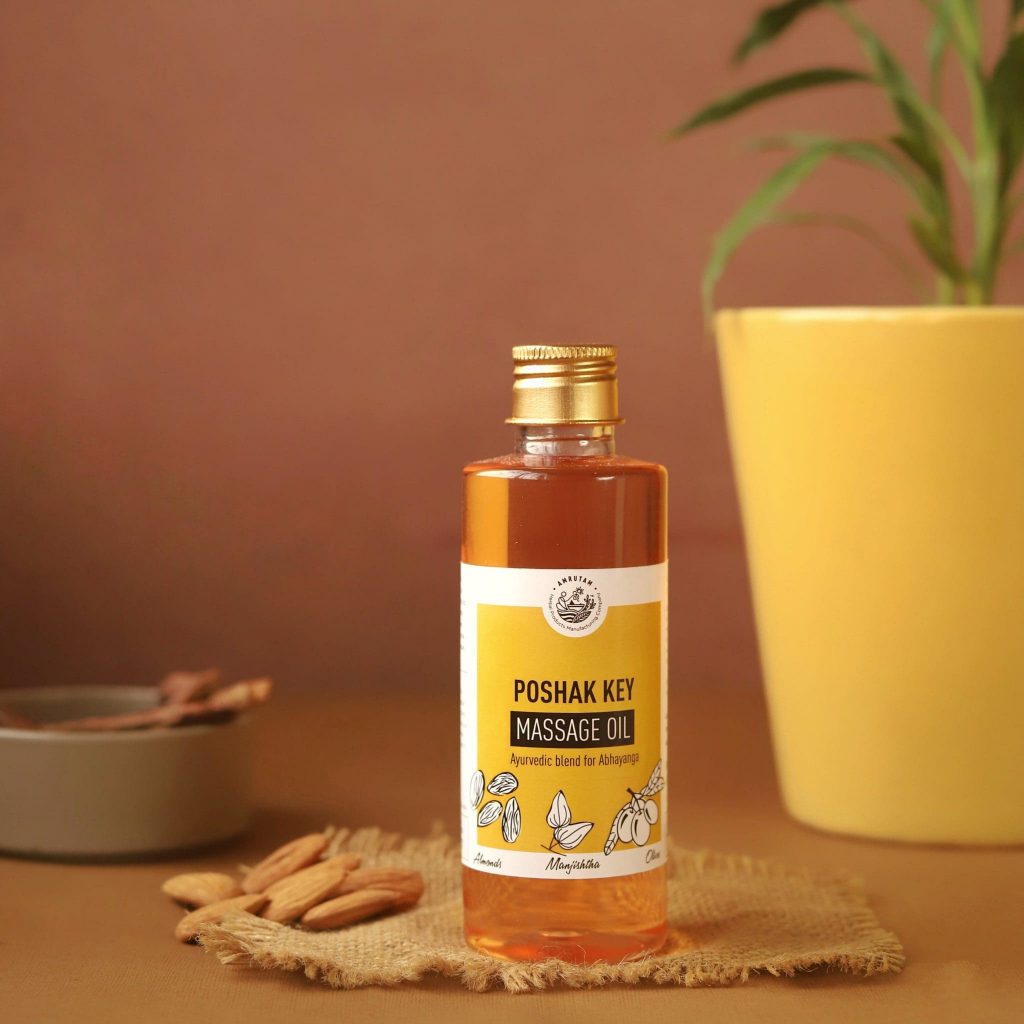 Price – 299/-
Available – www.amrutam.co.in