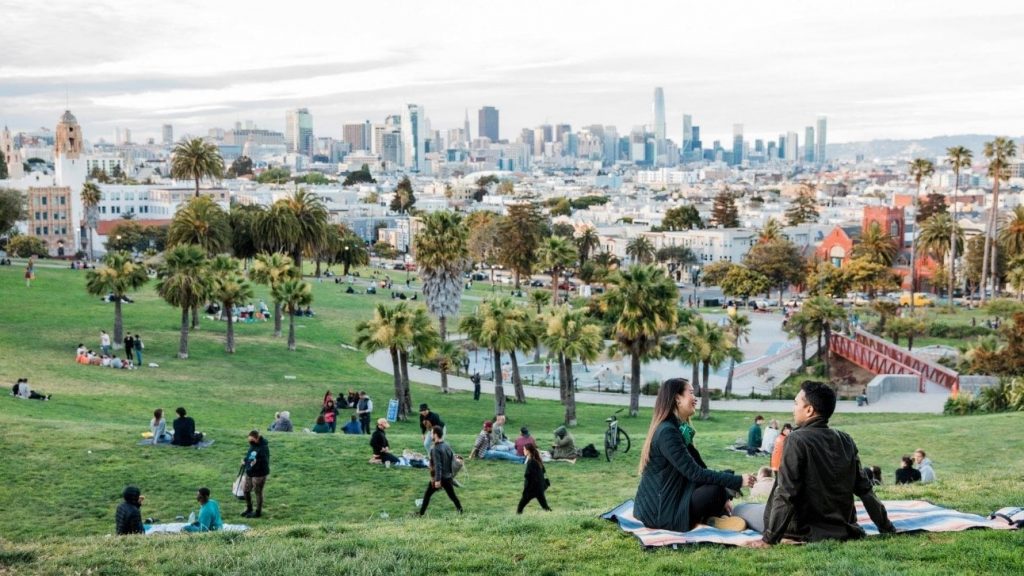 There's no shortage of great things to experience in San Francisco: breathtaking scenery, outstanding restaurants, inspiring culture, and iconic sights you can't find anywhere else. After all, we're the only city in the world with cable cars, an orange bridge, and a floating prison, among other cool things. And who could forget our unique annual events? Whether it be food festivals, parades, outdoor concerts, or even the world's oldest, wackiest foot race, there will be something interesting happening in San Francisco no matter when you visit. Start exploring now!

ICONIC SAN FRANCISCO BUCKET LIST
From the fog rolling under the Golden Gate Bridge to America's only moving National Historic Landmark, San Francisco is home to some of the most iconic attractions in the world. Everything you need to know about the city's most iconic sites, find out now!

'NOT TO MISS' ATTRACTIONS IN THE CITY
When a person thinks of San Francisco, a giant International Orange-colored bridge, a park spanning more than 1,000 acres, or a city where contemporary art and culture collide often come to mind. While these mainstays never lose their luster, the reasons to visit San Francisco are even more numerous. Where most visitors go might surprise you. Based on data collected from visitors, here are the top 20 things to do in San Francisco. Click here

TRIP INSPIRATION
Have no fear; our trip ideas offer sample itineraries and ideas to help you plan. Whether it's a short weekend trip or a week-long bucket list visit; whether you're traveling and have an open afternoon with friends or family; whether you want to see all the Bay Area has to offer or focus just on our fabulous 49 square miles, a trip across the bay or you want to explore the city through one of our diverse communities, we have some ideas to allow us to help plan your vacation if it's your first trip or a repeat visit. Check out now!

THREE-DAY ADVENTURE ITINERARY
San Francisco is surrounded by some of the most unspoiled natural beauty in the nation, with an abundance of unique city parks, outdoor recreation areas, and accessible hikes. San Francisco earns its reputation for being green in more ways than one. You should make time to explore all that the Bay Area has to offer; but did you know that you can get your nature fix without ever leaving San Francisco city limits?