The continuity of COVID-19 outbreak has created a new market for sanitisation products like face masks, face shields, protective gears, etc. Many companies are coming up with products to meet the demand and help people maintain health, hygiene and safety at home and workplace. Face masks, face shields, disinfected machines, etc have come into heavy demand. Now with the Unlock 1, many offices have opened up, here are a few places you can buy good protective gears from to get ready and safe for office:
1. Face Shield:
Face Shield Vistaprint's face shields are equipped with an adjustable head strap. These face shields are great for employees who need extra protection like those in healthcare, grocery stores, deliveries and more. They provide an additional barrier that securely covers your forehead and chin. Its spaciousness allows wearing masks and goggles underneath comfortably and provides full visibility. In addition, the elastic head strap and front padding ensure comfort and a perfect fit. Their face shields come with double side scratch-proof film that you can remove upon receipt. Priced at Rs. 220 for 2 units these face shields are available on their e-commerce platforms.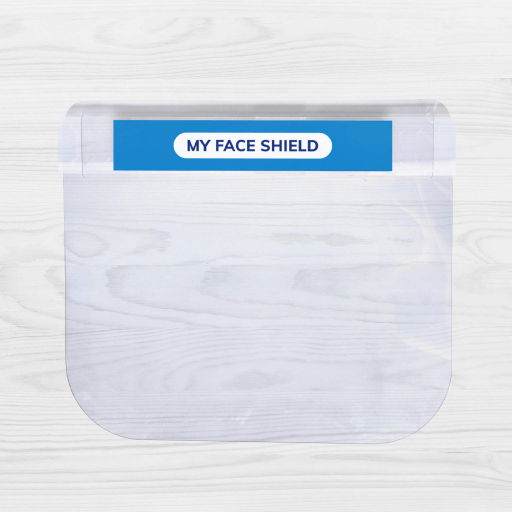 2. Blue Ray disinfection machine: Killer 100:
In our day to day activities, few items such as door knobs, switches and remote controls are some of the things that everyone ends up touching multiple times in a day, even amid the health scare we are currently witnessing. Keeping that in mind, Hong Kong-based Chilli International has launched for the first time in India, Killer 100 Blu Ray disinfection machine. A light weight, multipurpose machine, Killer 100 is ideal for home, workplace, mall, car, or personal use for unparalleled disinfection. Now available at INR 5699/- at all leading online platforms like Flikpart and Amazon.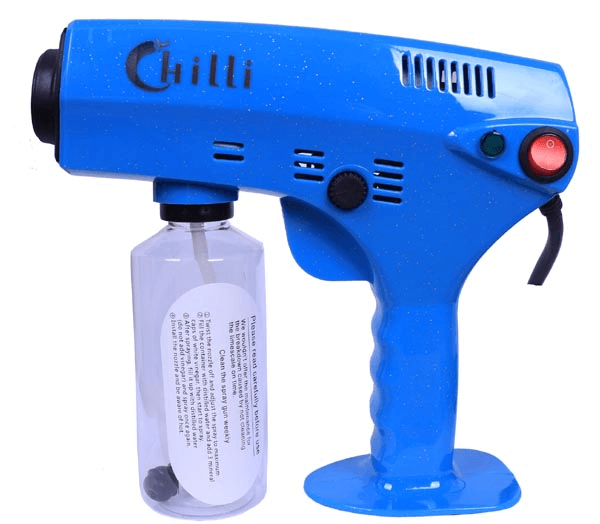 3. Face Masks:
Biosup Healthcare has launched a wide range of Face masks. These are 3 ply disposable face masks, Melt Blown face masks, Cotton Washable face masks along with the BioCare Protection Series which has – Cotton 4 Layer Protection mask, KN95/ N95 Particulate Respirator Masks with & without the Valve -that are useful in prevention from air pollution, pollen, bacteria, and viruses, among others. It is an essential product in the arsenal against droplet-based viruses such as the Coronavirus. These products come with and without nose pin and are available in different sets of 5, 10 & 50 in hygiene friendly packaging in variant price categories starting at INR 6.00. You can buy these face masks all across India through online channels like Amazon, Flipkart.com, Snapdeal, LBB, Paytm, Clubfactory, Shopclues, Netmeds, MedLife, 1 MG, and Myntra.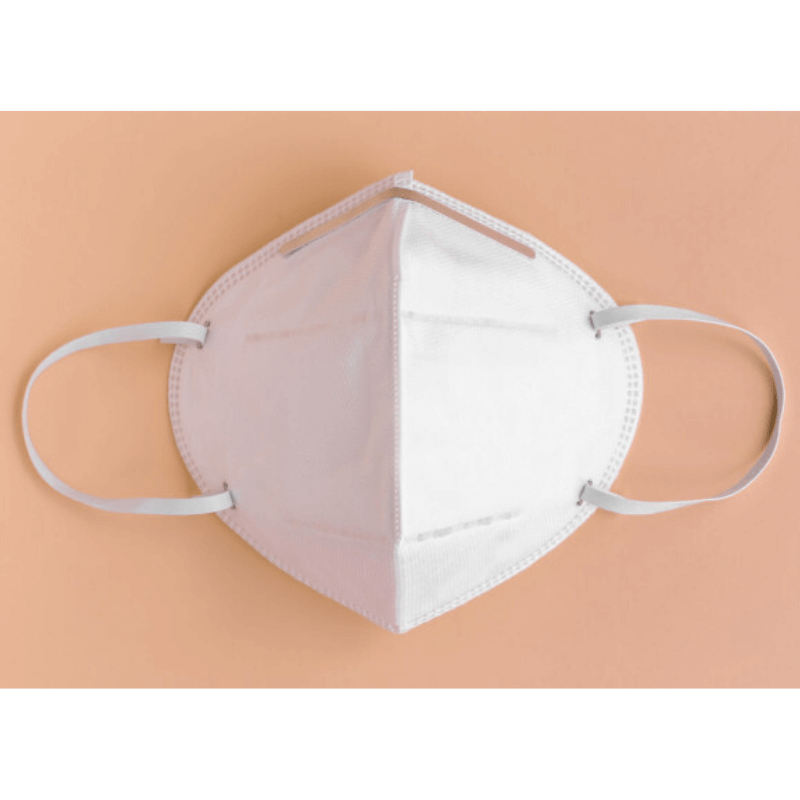 4. Wall Mounted Automatic Thermometer:
Launched for the first time in India by Zestaindia.com , Wall Mounted Automatic Thermometer is exactly the product you need at your workplace. Gone are the times when you see a person standing with a handheld thermometer to check the temperatures. With Zesta's Wall Mounted Automatic Thermometer, you can just install it at the entrances of your workplace and let everyone scan themselves with zero physical contact. This is most commonly used at office, shops, hospitals, schools, malls and other public areas. This thermometer is easy to install anywhere and comes with color code alarm, fast and accurate detection. Priced at 11,999, it is available at all leading online platforms like Flipkart and Amazon.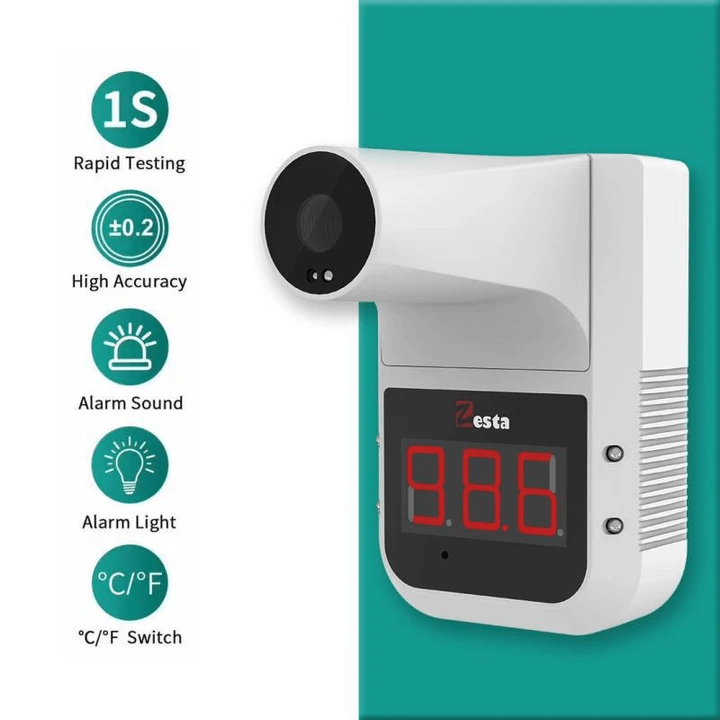 5. Floor Disinfecting Robot:
Milagrow Humantech has deployed imap9, a floor disinfecting robot that can navigate and sanitize the floors without any human intervention at various places, including homes, hospitals, offices, etc. Priced at 79,990, the robot moves around autonomously without falling, avoiding obstruction while planning its own path, guided by LIDAR and advanced SLAM technology. Milagrow's patented Real Time Terrain Recognition Technology (RT2RT) scans at 3600, 6 times per second to make a floor map in real time with an accuracy of upto 8mm over a 16m distance. This enables the iMap 9 to perform successfully in the first attempt, whereas other robots can take twice or thrice the time. Additionally, the robot can do zoning, virtual blocking of avoidable areas and sequential cleaning of zones based on specific needs.