The sold-out rock festival made a successful comeback with 3,000 people attending per day made, delivering two grand nights of rock shindig at Mumbai's Bayview Lawns
India's oldest rock festival that has served as the rite of passage for countless Gen X rockers in the country all throughout the 80s and 90s came alive last weekend after its nine-year-long hiatus. Erstwhile Independence Rock, now rechristened 'Mahindra Independence Rock' a.k.a. 'Mahindra I-Rock,' (with the Mahindra Group as its Title Partner) was a resurgence of the roaring rock-and-roll scene and celebrated three decades of rock music in more than 5 Indian languages on the 5th and 6th of November at Bayview Lawns in Mumbai.
Some of the biggest fans and followers of rock music from Bollywood were also seen at the festival. Saif Ali Khan who breathes and lives rock music made a surprise visit along with Taimur. Aditya Roy Kapur was also present at the event. Both actors were seen enjoying the performances of the stellar line-up of day 1. On day 2, the finale, Rock On fame actor Farhan Akhtar jammed with Asia's biggest rock groups – Parikrama. Farhan set the stage on fire with his solo rendition of – Pain or pleasure and left the audience spellbound.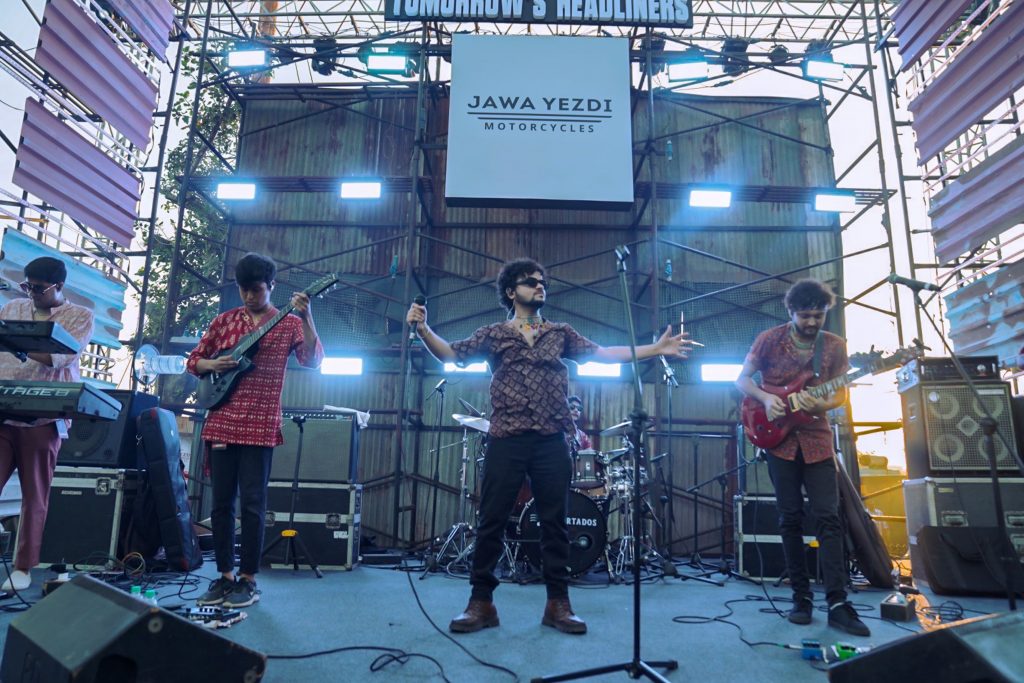 The iconic rock fest resurgence by its founder Farhad Wadia along with Hyperlink Brand Solutions and Paytm Insider witnessed around 3000 rock scenesters flocking per day to the venue to witness the festival, steeped in rich history and to reclaim its legacy. With 10 incredible veteran and new-age rockers keeping the legacy of rock alive, the ambiance at the rockfest was anything but enthralling. Lending his infectious energy was the host of the event Rohit Pereira who managed to string the evening together with his rock music repartee.
The high-octane opening act by Bombay Bandook, winners of this year's online band hunt, a segment that has previously served as the launch pad for several aspiring rock acts, broke ground for the powerhouse performances that followed both days.
This year's edition saw the homecoming of bands such as Zero and Pentagram on the first day and Indus Creed and Parikrama the next day to the iconic stage. Besides, on the first day, bands like aswekeepsearching, Thaikkudam Bridge, and Bloodywood performed for the first time ever on this stage. Meanwhile, Day 2's debut I-Rock acts included The F16s, Parvaaz and Avial, with Claver & The F Band opening for them. Each band fused the festival's sonic landscape with their own unique sound and gave the audience an adrenaline rush with their powerhouse performances. Moreover, with lyrics belted out in 5 languages, including Hindi-Punjabi, Malayalam and Urdu Mahindra I-Rock becomes one of the first multi-lingual music festivals in the Indian rock scene.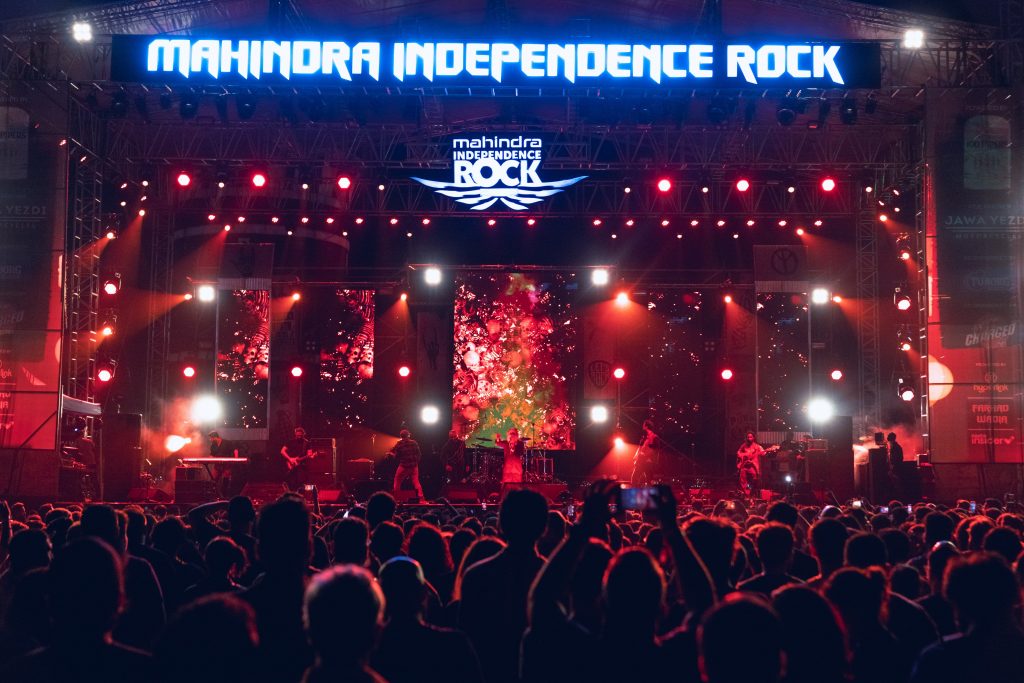 Also, Mahindra Group partnering with I-Rock, further played a crucial role in its historic comeback, reinstating it as the largest and most iconic rock festival in India.
Jay Shah, Vice President – Cultural Outreach, Mahindra Group, said, "No matter what the language is, rock music has always been a cathartic story about challenging power, revolution in the social and cultural fabrics, equality and inclusivity. It was what made the festival a coming-of-age hallmark for Indian youth ever since its inception. And I believe that this year's Mahindra I-Rock has continued on the same course as it saw a new generation of audience immerse in and express themselves through rock and celebrate the genre without inhibitions. We at Mahindra strive to explore and support relevant and relatable stories and art, and Mahindra I-Rock was definitely one such meaningful story for the ages."
Mr VG Jairam – Founder of Hyperlink Brand Solutions added, "The festival has been a legendary gateway to rock, in fact, the only gateway to rock for Indian indie music enthusiasts of the 80s and 90s. It was one of the biggest music festivals and remained so since its launch in 1986. When bringing back this iteration as Mahindra I-Rock, we strived to mirror the rock culture and traditions of the past while also giving it a fresh spin to engage with audiences of today. And I am thrilled that this year's festival saw both the artists and the attendees connect with deepest human emotions through rock, empowering them and acting as a voice to their opinions and expressions."
To offer an unforgettable experience and promote green practices, Mahindra Independence Rock collaborated with Seagram's 100 Pipers' social and environmental platform 'PLAY FOR A CAUSE' to encourage and build awareness around important social and environmental causes amongst festival revellers. Band Zero promoted the cause of Zero Waste, the endeavor was to make the festival a zero-waste experience. To embrace this cause, the festival tied up with Skrap, an environmental sustainability firm. Parikrama championed the cause of Go Green. Attendees were given a guitar pick in a seed paper envelope as a memento and were also encouraged to plant the seed paper around their homes & neighbourhoods to create a better, greener world for everyone.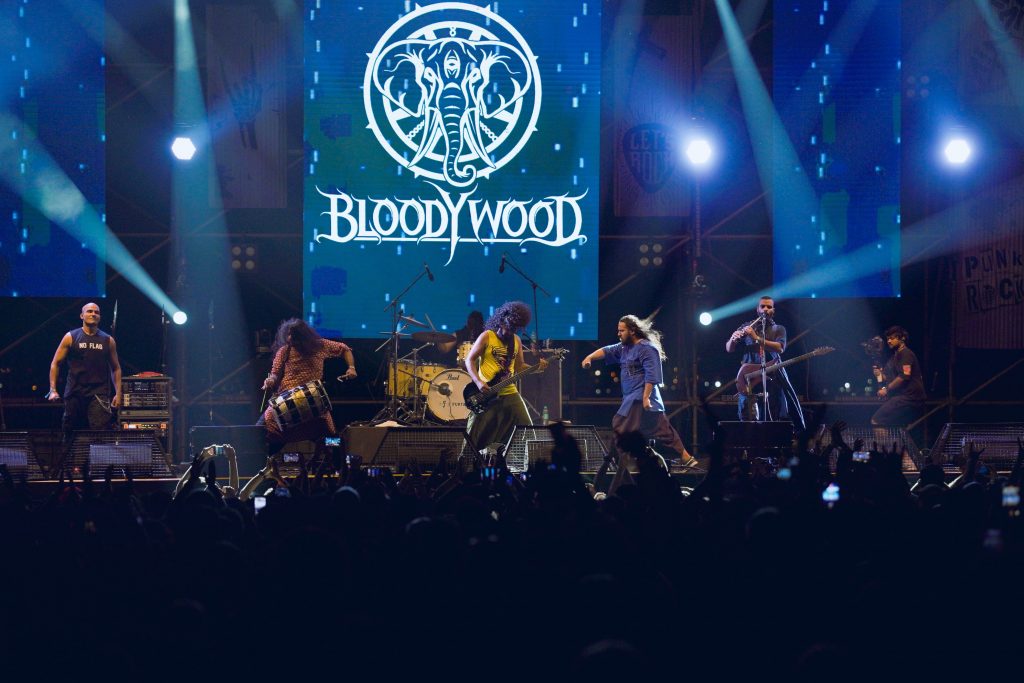 In the past, rock music and the I-Rock festival, in particular, was a medium to question authority freely, given its origin story. The genre has been able to shape personalities and thought processes and has been a means of respite and expression of equality for the masses. Mahindra I-Rock was a larger-than-life celebration of this legacy as it endeavoured to be one of the most inclusive events in the country. For two days, rock-and-rollers rallied at Mumbai's Bayview Lawns to let their hair down, air-guitar their way into solos and headbang and stomp to the music without reproach or judgement.
About Hyperlink Brand Solutions
Hyperlink is an agency with eager, fresh and perceptive minds, telling multi-dimensional stories, bridging the gap between your vision and the reality of a successful, seamless, and unforgettable event. The company carries a collective experience of at least 20+ years between its leadership and employees curating exquisitely-crafted experiences in the corporate and live experiences sectors.
About Mahindra
Founded in 1945, the Mahindra Group is one of the largest and most admired multinational federation of companies with 260,000 employees in over 100 countries. It enjoys a leadership position in farm equipment, utility vehicles, information technology and financial services in India and is the world's largest tractor company by volume. It has a strong presence in renewable energy, agriculture, logistics, hospitality and real estate.
The Mahindra Group has a clear focus on leading ESG globally, enabling rural prosperity and enhancing urban living, with a goal to drive positive change in the lives of communities and stakeholders to enable them to Rise.
Learn more about Mahindra on www.mahindra.com / Twitter and Facebook: @MahindraRise/ For updates subscribe to https://www.mahindra.com/news-room