The stunning open-air, rooftop restaurant at Courtyard By Marriott Hebbal is the perfect getaway for all the party aficionados out there. Sit back on a comfy sofa with a cool cocktail on the table, the blue of the sky melting with a beautiful lake in front of you, and the soundtrack of live music all around.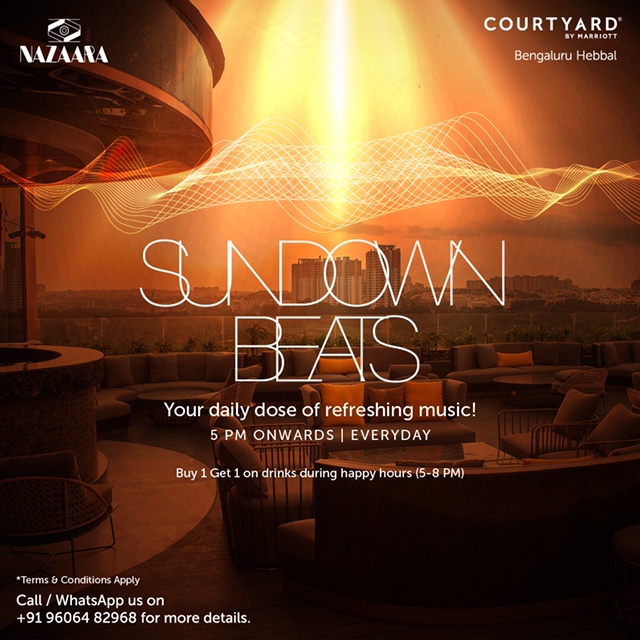 Nazaara is the perfect destination to drive away your worries and tap your feet to the scintillating tunes of different genre) of music every day with a view and atmosphere that is sure add to the overall experience. To make it all the more exciting, indulge in some of the finest cocktails and appetizers to keep the spirits high.
The restaurant is running a happy hour offer for their patrons on the selection of beverages between 5 pm and 8 pm
Head to Nazaara with your gang of friends for an evening filled with non-stop music, exquisite cocktails and never ending fun.
What: Sundowner and Musical Evening
Where: Nazaara, Courtyard By Marriott Bengaluru Hebbal
When: Every Day
Time: 5 pm to 11 pm