Many of us would like to wipe out 2020 from the calendar, if possible. Covid-19, the lockdown, the casualties, the fear all took a toll on many lives. Yet amid all this stress there was always some silver lining in every one's life. Keshav Bhardwaj (Klipr) founder of the record label, Streamin' Music Group (SMG), was one of them. He officially launched SMG in India during the lockdown and made New Delhi his base of operations with global audience as the label's market.
At the launch, Klipr released a 6-track Extended Play (EP) that goes deeper into the sound of tech-house on platforms such as Spotify, Apple Music, Beatport etc. Since then SMG has released 13 singles and 4 EPs with 1 more EP by Klipr coming out on 30.12.2020 to set the vibe and style for 2021. The label has released a total of 38 tracks including 5 EPs before the year ends.
Launched in 2018, SMG had initially set up a base in Rotterdam, Netherlands. 'Massive Music' by Klipr that crossed 1 million views on YouTube in just a couple of months, was the label's opening track. In May 2020, the label initiated their operations in India to give Indian artists the chance to showcase their music to the world while simultaneously working with various artists globally.
"The idea to start a record label was conceived when I was travelling across Europe. During this time I met and worked with a few artists that gave me an insight into the vibe and complexities of the Music Industry." says Keshav.
SMG started by releasing music by Klipr, a solo project by Keshav Bhardwaj, and BlareMob, a combined project by Keshav Bhardwaj and Himanshu Chhabra. The duo has been making original hits since 2017.
After the successful launch of their record label, SMG began accepting submissions from artists who were interested in being a part of their group. They invited original demos to be submitted on their website, streaminmusicgroup.com.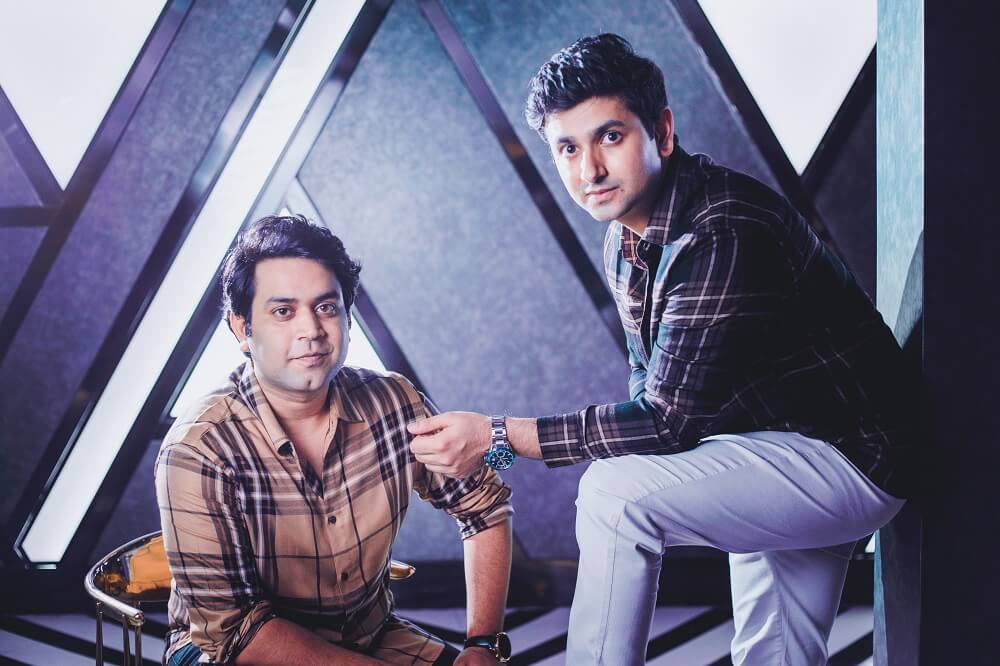 "I started SMG to give myself and my fellow producer Himanshu Chhabra a platform to showcase our music to the world. Therefore, the natural progression was to start inviting producers from all across the world for demo submissions as we wanted to give them a chance to release their music and also expand our artist roster and music catalogue," explains Keshav.
SMG got a tremendous response to the demo submission announcement and received demos from 25 different countries and several artists & singers from India as well. From the huge number of demos they received on their website, they selected the track 'This Not Lady' and released it on YouTube, Soundcloud and Spotify etc. This was Colombian producer and DJ Randy Torres' debut track. Randy, influenced by house, techno and groove, creates a combination that differentiates him from others with his style. This single was a result of Randy's love for melodic harmonies and old school synths. Towards the end of the year, Randy released his debut EP 'Infectral' on SMG. This was a 3 track Tech-House EP and is Randy's second release on SMG.  In between all this, SMG also aired BlareMob's 2019 future-bass single 'Diamond' on VH1 India Channel. SMG's video catalogue has also evolved just like the music over the course of 2020. The label released music across 10 different genres of Dance Music with music videos showcasing a mix of animation, graphics, and people from different ethnicities.
In keeping with their upbeat swing, Keshav ended the year with a bang. He launched Chevron, a stunning new lounge, strategically located around the Aravallis in the lush green Gwal Pahari area of Gurugram. Chevron has been designed and built around the idea of offering a never-before experience to the patrons. From using the latest in music and lighting technology, to the precise acoustic treatment, the lounge puts forward a show of passion that is involved.
The central area of Chevron is the centre of attraction with a uniquely designed stage that is used for live performances, DJ nights, etc. The prism shaped DJ console is used to display millions of images and graphics keeping the time, mood and occasion in mind. The massive screen on the wall and two huge panels on the side walls ensure that everyone gets to witness the magic being created on stage. Chevron's menu offers a good mix of Italian, Oriental and Continental cuisine.
In the coming years, one can expect much more from them, considering they managed to pack so much in a pandemic year!