A song with empirical touch and element's that radiate personalized vibes are something audience find relatable. Singer and songwriter of International fame Soumita Saha comes up with her original song 'Maahiyaa'. Maahiyaa is a romantic number written and composed by Soumita. Many artists choose to write their own numbers. Some do this exclusively, others collaborate, while others have writers who work for them. Soumita is a versatile singer who made her debut with original EDM number Ishq, sung several songs as playback singer in Bengali film and television industry. She is fondly dubbed as Ishq Girl.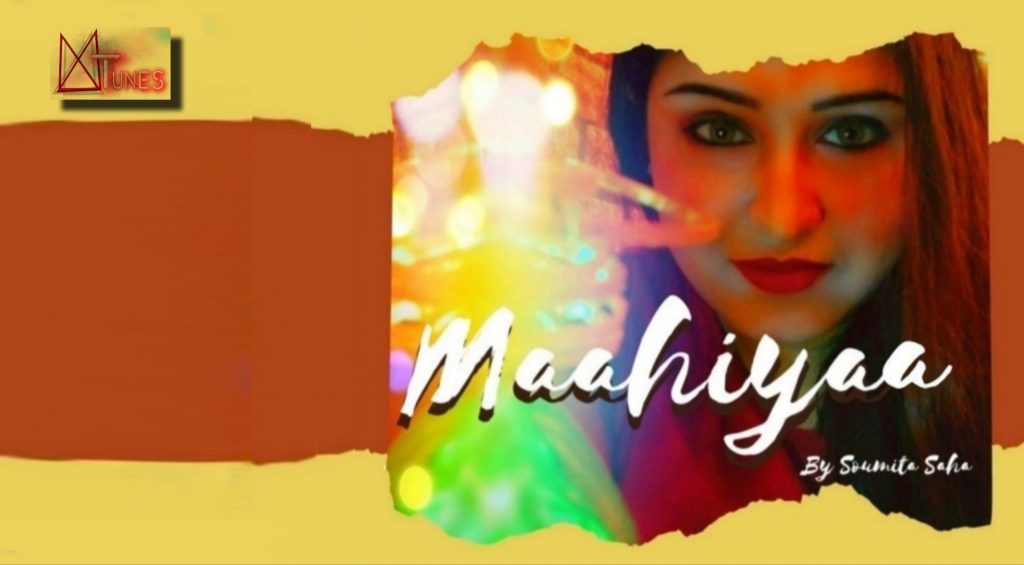 Her contribution to the field of Rabindrasangeet is applaudable." Maahiyaa " released from Soumita's own record label Melotunes and is streaming on all digital streaming platforms. She launched her own record label in September 2021. Maahiyaa is a melodious number composed by Soumita. "I had composed this song back in 2013 , I was busy working on other projects and finally thought of Releasing Maahiyaa. " Soumita adds. Soumita also adds " I believe in originals, Firstly it gives you a stand point and secondly this is something that have a distinct advantage it is more relatable to listeners. "
The Music video also features Soumita. The end part of 2021 had been a rollercoaster ride for the singer. Many important things happened in her life. From launching her record label to taking her relationship with beau Agniv Chatterjee to the next level. "2021 shall remain a memorable year always. My dream of launching my own record label came true. About my personal life I got engaged to the person I love. I have many other composition lined up. Like Ishq was a 2015 composition. But 'Maahiyaa' is like the first baby, and getting Maahiyaa digitally released is indeed a dream come true." Adds the Ishq Girl. Soumita is all set to come up with more original compositions that will not only release from Melotunes but from other record labels as well.