Slow life, tropical vibes, craft cocktails, and fresh catch from the Arabian Sea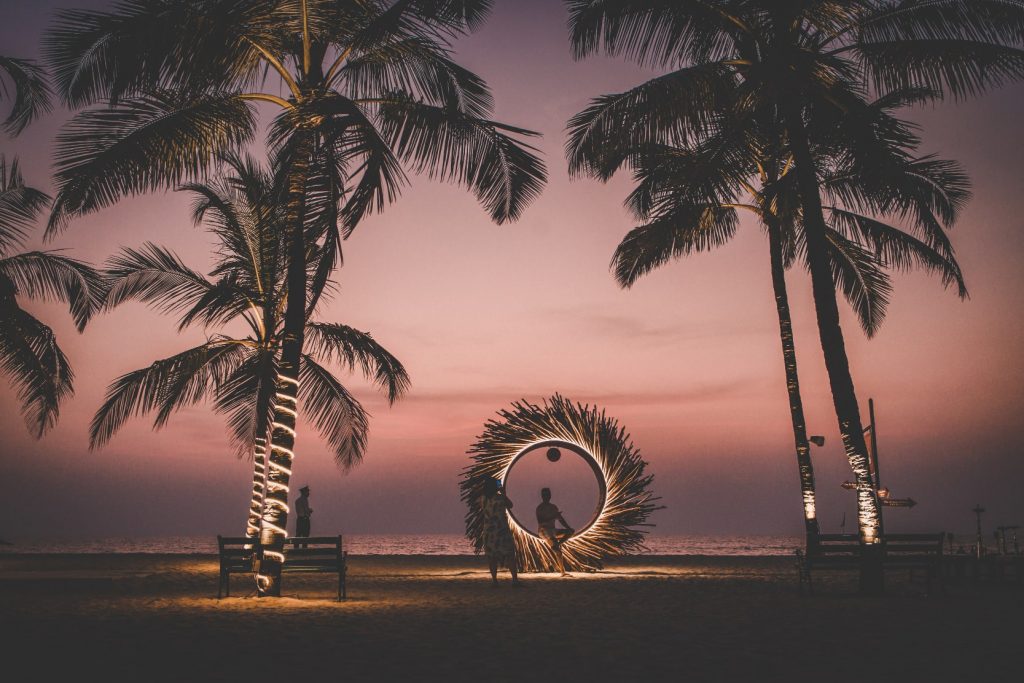 Embracing the slow life, just like its name, Susegado has been a favorite for its fluid vibes and atmospheric charm. This seasonal restaurant is now back with a thought-through cocktail program that is inspired by local produce along with a sustainably driven seafood menu.
Guests can spend hours here, with feet in the sand, enjoying food and cocktails that flow as easily as the gentle waves, across from the Arabian Sea's prime front-seat location.
About the Menu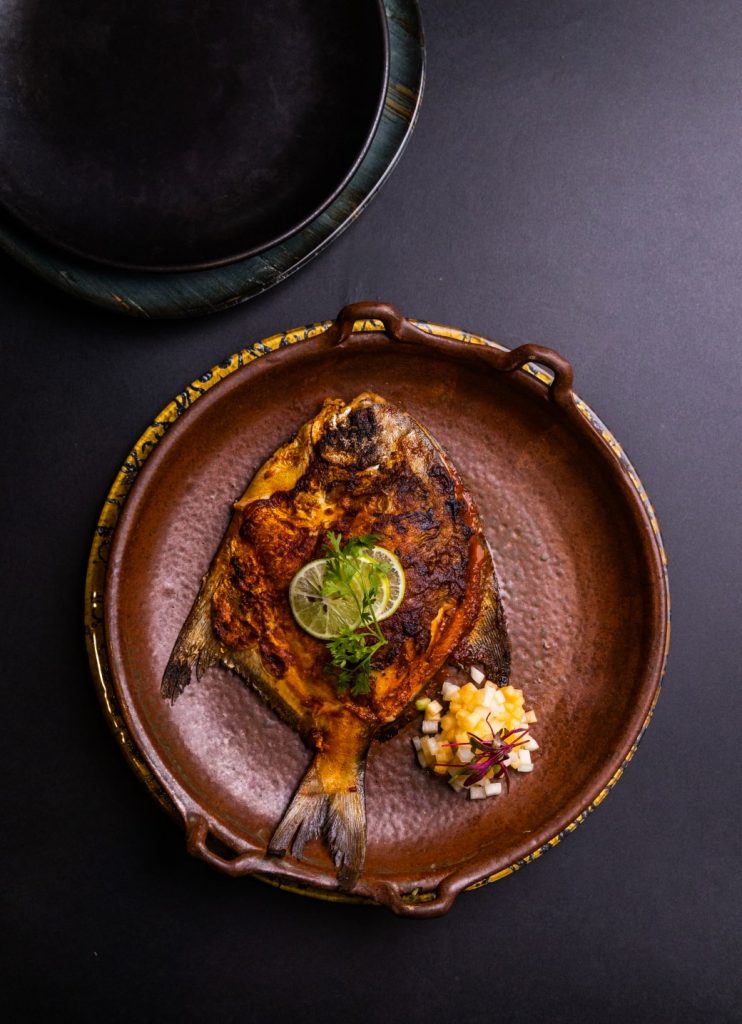 Inspired by the concept of surf and turf, but definitely leaning more towards the surf, this beach-facing shack offers an extensive variety of delectable seafood grills, with sustainable sourcing at its heart. Fresh 'catch of the day' is always the highlight and could range from Red Snapper, Sea Bass, Pomfret or succulent lobster and crabs, all of which are features of the special Outrigger Menu. Susegado is a fluid and interactive space where the chefs have leveraged their creativity to design a menu that will appeal to gourmands as well as those seeking well-loved comfort food. For those seeking out vegetarian options, there is the creative Velha Goa or mini vegetable turnovers with chilled avocado, coconut, red onions and feta or the tropical Deck Salad. Tofu in the work tossed section is another vegetarian option to look out for, as are the foraged mushrooms.
The menu has sustainable fishing at its heart and every morning at around 11am, a local fisherman called Jack arrives with his haul on the Mobor beach. Chefs throng around him as he offloads his prized catch of the day, be it the local mackerel or magnificent tiger prawns.
'Our menu is a showcase of treasures from the sea but with a definitive Goan touch. Fresh catch from the Arabian Sea, accentuated with local flavours, cooked and served with passion is how I would like to sum up the new menu of Susegado. It has a lot of heart,' remarks Chef Sandeep Pande, Director of Culinary.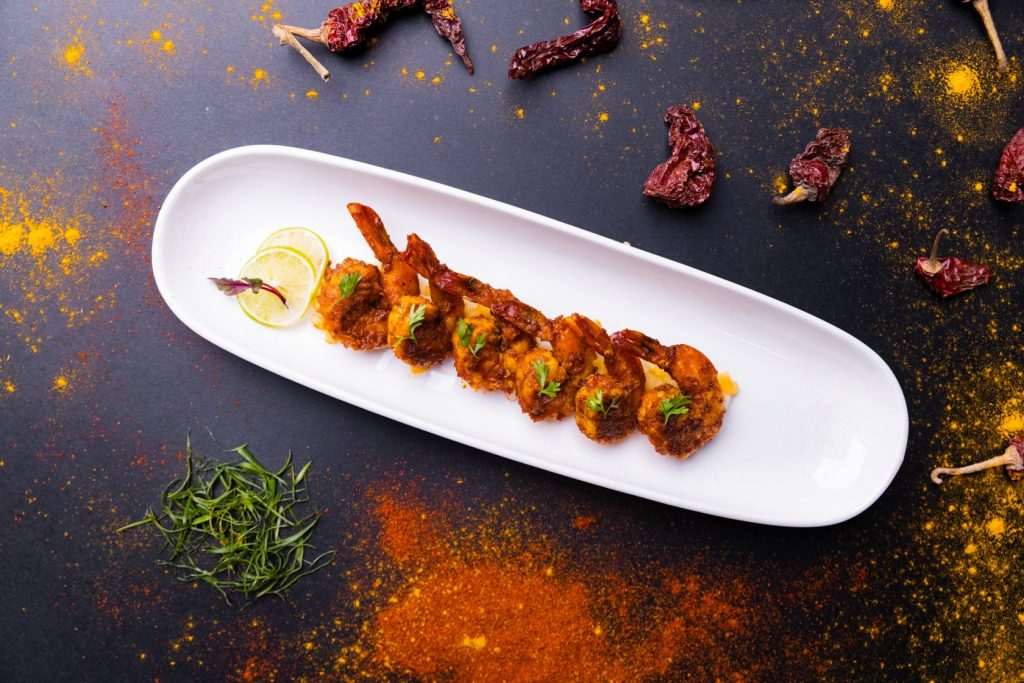 The cocktails are inspired by the fluid seascape and its surrounds. There's much here to whisk one away on a global exploration around the tropics, but there are also those that have been locally inspired like Estuary, which is Dukshiri feni with fresh grapefruit and orange bitters or the Mobor Smash with cashew feni perfumed with mango leaf and pickled mango brine and spiced bitters.
Evening ritual
With the departing light of day, witnessing the ceremonious Champagne Sabrage, a signature St. Regis ritual, on the airy patio of Susegado is a cherished evening ritual. An orchestrated showmanship by the Butler Team, this dramatic sabering is conducted every evening at 6.30pm, as guests and onlookers gather around to be regaled by the Chief Butler as he recounts the glorious tale of Napolean Bonaparte and the art of champagne sabering. Later, everyone enjoys a glass of bubbly as the sun, a fiery, gold orb sets across the horizon, calling an end to another beautiful day in South Goa.

Design element
Susegado is a place for the entire family to unwind and enjoy delicious food and beverage, but what makes it a real winner are the breathtaking, beach view.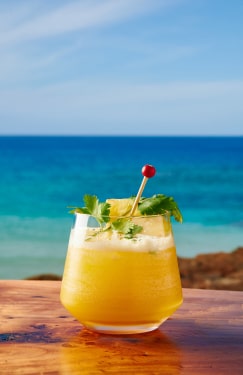 The design element of Susegado is simple and rustic, with a seductive earthiness to it. A series of circular wooden arches make for a dramatic entry into the restaurant, which is a beautiful alcove with a cane and wood, slanting roof. Upturned wicker baskets with glowing filaments for lighting make for the charming ceiling in the bar, which has a standalone, island bar concept. Scattered seating outdoors allows one to sit on the lookout with winning views of the beachfront, toes planted in the sand.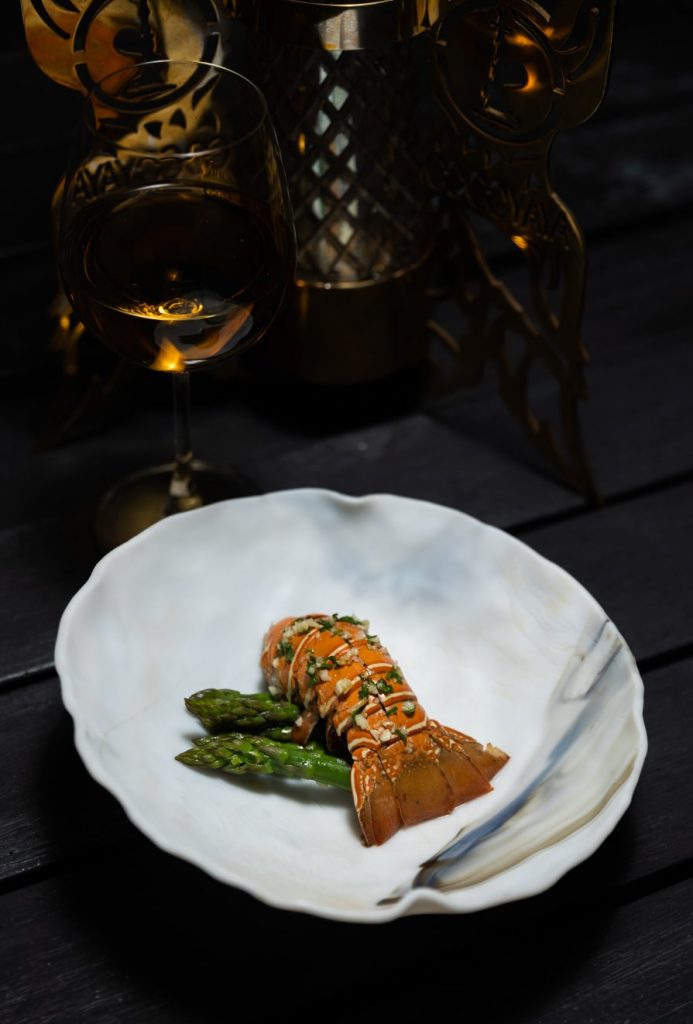 'Our gorgeous, beachfront sanctuary glows a bit brighter during season, with Susegado's sparkling charm. Right from day one, this restaurant has been cherished and valued by our guests for its easy charm, enviable beach views, and delicious grills. And, now, we are presenting it in a much more elevated format.' shares Satish Kumar, General Manager, of The St. Regis Goa Resort.
Timings:
Beach Menu from 12 pm to 6 pm
Lunch 12.30 pm to 3.30 pm
Champagne Sabrage from 6.30 pm to 7 pm
Dinner 7 pm to 11 pm
Please visit The St. Regis Goa Resort, for more information

About St. Regis Hotels & Resorts
Combining timeless glamour with a vanguard spirit, St. Regis Hotels & Resorts is committed to delivering exquisite experiences at more than 50 luxury hotels and resorts in the best addresses around the world. Beginning with the debut of The St. Regis hotel in New York by John Jacob Astor IV at the dawn of the twentieth century, the brand has remained committed to an uncompromising level of bespoke and anticipatory service for all of its guests, delivered flawlessly by the signature St. Regis Butler Service. For more information and new openings, visit stregis.com or follow Twitter, Instagram and Facebook. St. Regis is proud to participate in Marriott Bonvoy®, the global travel program from Marriott International. The program offers members an extraordinary portfolio of global brands, exclusive experiences on Marriott Bonvoy Moments and unparalleled benefits including complimentary nights and Elite status recognition. To enroll for free or for more information about the program, visit marriottbonvoy.com.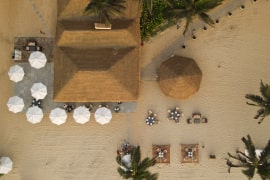 Marriott International, Inc. (NASDAQ: MAR) is based in Bethesda, Maryland, USA, and encompasses a portfolio of more than 8,500 properties under 31 leading brands spanning 138 countries and territories. Marriott operates and franchises hotels and licenses vacation ownership resorts all around the world. The company offers Marriott Bonvoy®, its highly awarded travel program. For more information, please visit our website at www.marriott.com, and for the latest company news, visit www.marriottnewscenter.com. In addition, connect with us on Facebook and @MarriottIntl on Twitter and Instagram.
About Marriott Bonvoy®
Marriott Bonvoy's extraordinary portfolio offers renowned hospitality in the most memorable destinations in the world, with 31 brands that are tailored to every type of journey. From The Ritz-Carlton and St. Regis to W Hotels and more, Marriott Bonvoy has more luxury offerings than any other travel program. Members can earn points for stays at hotels and resorts, including all-inclusive resorts and premium home rentals, and through everyday purchases with co-branded credit cards. Members can redeem their points for experiences including future stays, Marriott Bonvoy Moments, or through partners for luxurious products from Marriott Bonvoy Boutiques. To enroll for free or for more information about Marriott Bonvoy, visit marriottbonvoy.com.