Pandemic has taught us a lot of new things. We have been waiting to see the end of this pandemic but it seems that it'll take some time. So we have to live with this virus for some time. Precautionary measures will help us to minimise the chances of getting infected. One of the precautionary steps is to sanitise your hands continuously. Touching the same surface by many people also increases the chance of infection; to minimise it "automatic sanitizer dispensers" have been a saviour. We have done some research and have found some great automatic sanitizer dispensers for you:
1. Puremist Hand Sanitizer Dispenser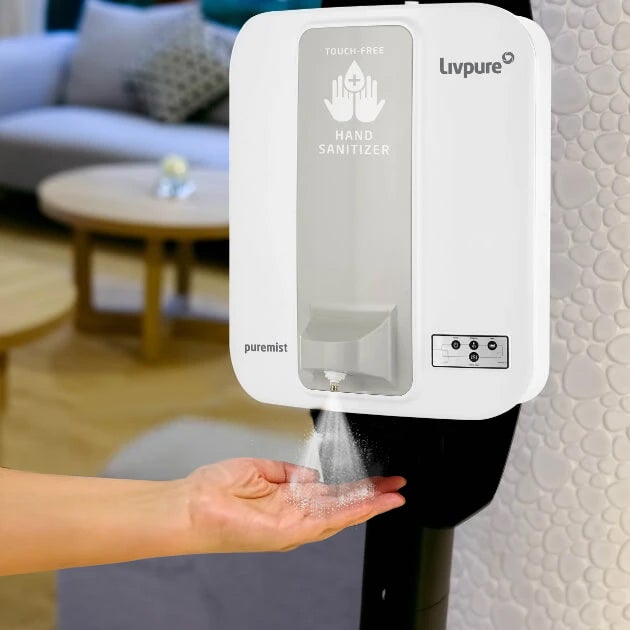 It is a quality product among known brands of the segment. It has an in-built sensor which sanitises your hands within no time. This product is user friendly and can be used in different places, be it you home, office or any commercial place. It dispenses 3ml of sanitiser at a time. The storage capacity is five litres so you do not have to worry about refilling it in a short duration. Buy this dispenser from Livpure, Amazon or from Flipkart at just Rs 4,799.
2. Kent Sanitiser Dispenser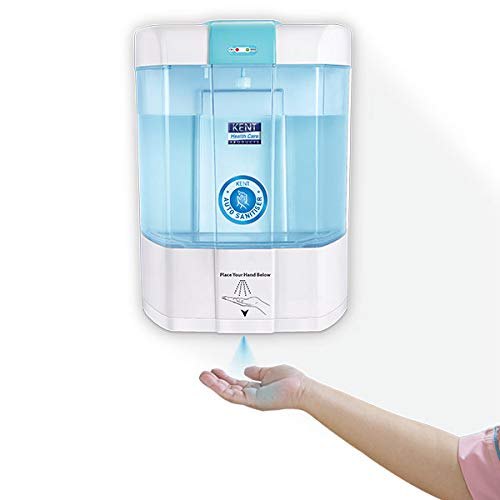 This automatic hand sanitizer dispenser has a capacity of 12 litres of storage. This automatic sanitizer is equipped with an in-built infrared smart sensor that senses your hands when you put them below the dispenser and dispenses the sanitizer in the form of automized mist. To facilitate smooth usage, you can adjust the volume of the mist/sanitizer that will be dispensed. Also, its Zero Drop design minimises leakage and ensures high precision for disinfecting hands. It sprays the right amount of sanitiser and also becomes ready for the next person quickly in three seconds. Buy this dispenser from Kent, Amazon or from Flipkart at just Rs 8,990.
3. SterloMax Sanitiser Dispenser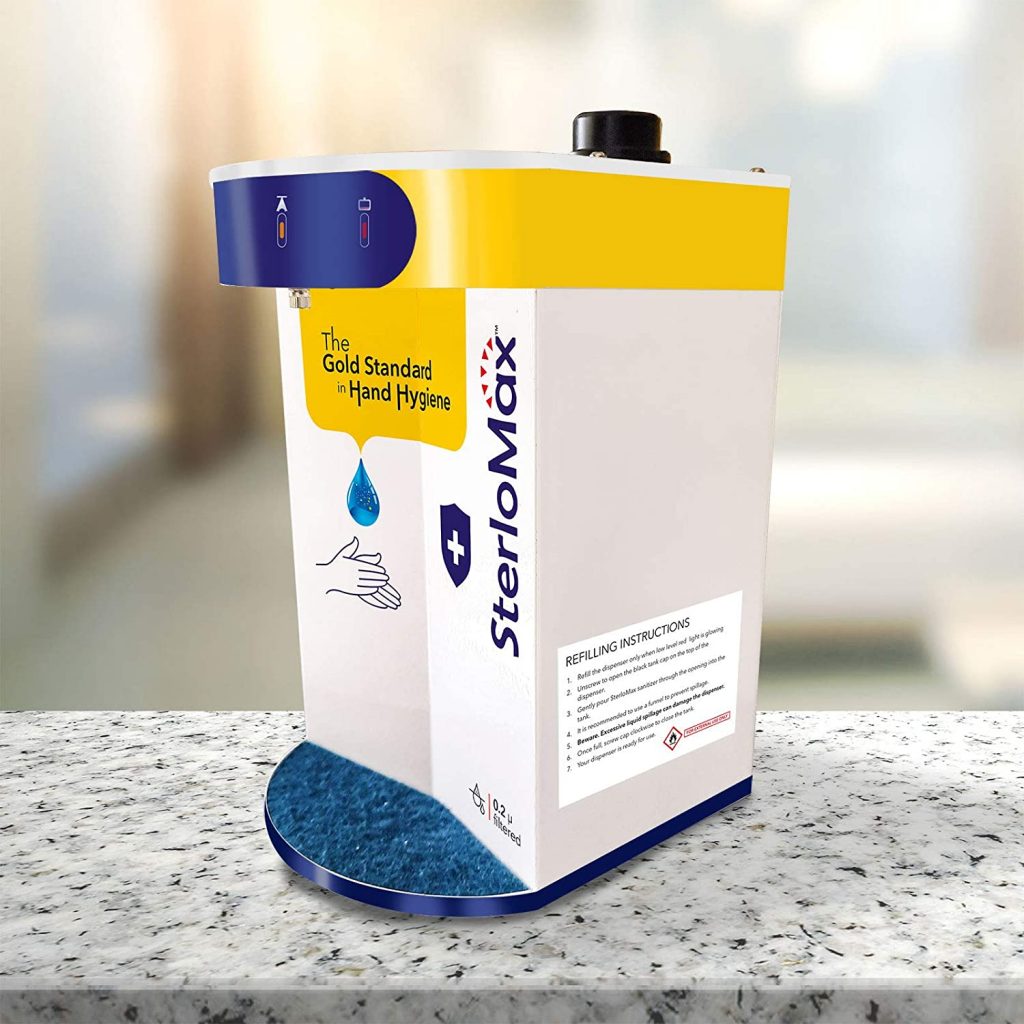 It is a fully automated, contactless sanitizer dispenser. It ensures safety and all around hand hygiene. It has zero waste sensors that stop dispensing when hands are moved away. It prevents wastage of the sanitizer. The low level sensor indicates to refill the tank. It is sturdy as it is made from high grade metal construction for durability. The storage capacity of its tank is five litres. Buy this dispenser from Amazon or from Flipkart at just Rs 4,999.
4. Faber Sanitiser Dispenser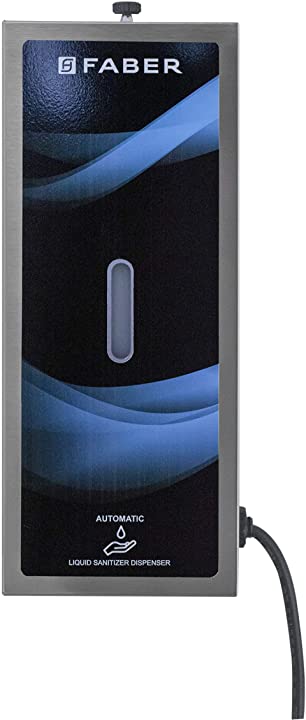 This sanitiser is a multi-purpose product. It's a three in one product which can dispense liquid, high viscous gel and soap. It works electronically and has wall mounts. It has a capacity of one litre. It is a stainless steel product hence it is corrosion resistant. It can be bought from Amazon. Buy this dispenser from Faber, Amazon or from Flipkart at just Rs 1,489.
5. Dolphy Sanitiser Dispenser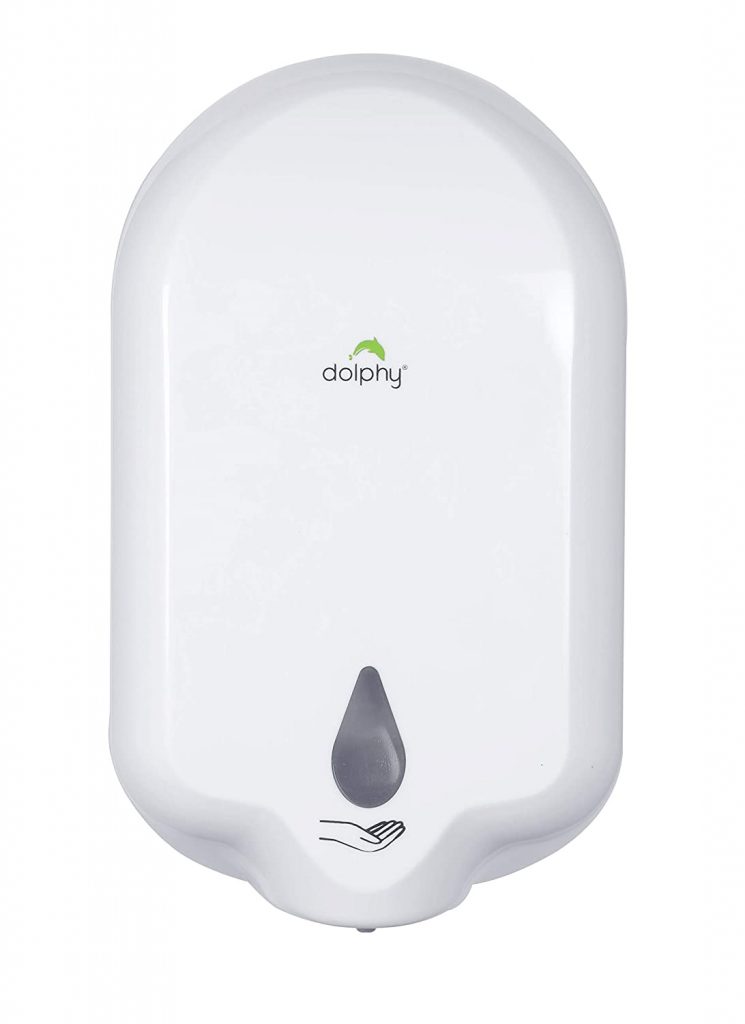 This fully automated hand sanitizer works through strong infrared sensors. These sensors are not affected by the intensity of light. Just put your hand under the sensor to start the hand sanitizer. You do not have to touch it for dispensing the sanitizer. It is suitable for public places like shopping malls ,building offices, schools, hospitals, food service facilities, manufacturing plants, etc. . Buy this dispenser from Amazon or from Flipkart at just Rs 5,699.