We all dream of becoming a billionaire someday, but it becomes a reality for only a handful of people. Statistically, India is home to the third largest group of billionaires after USA and China and the list keeps going up and up every year.
While some must have been born into the list, there are a few who started from scratch, to reach the billionaire pinnacle. Bold Outline has made a list of the self-made billionaires from India:
Acharya Balkrishna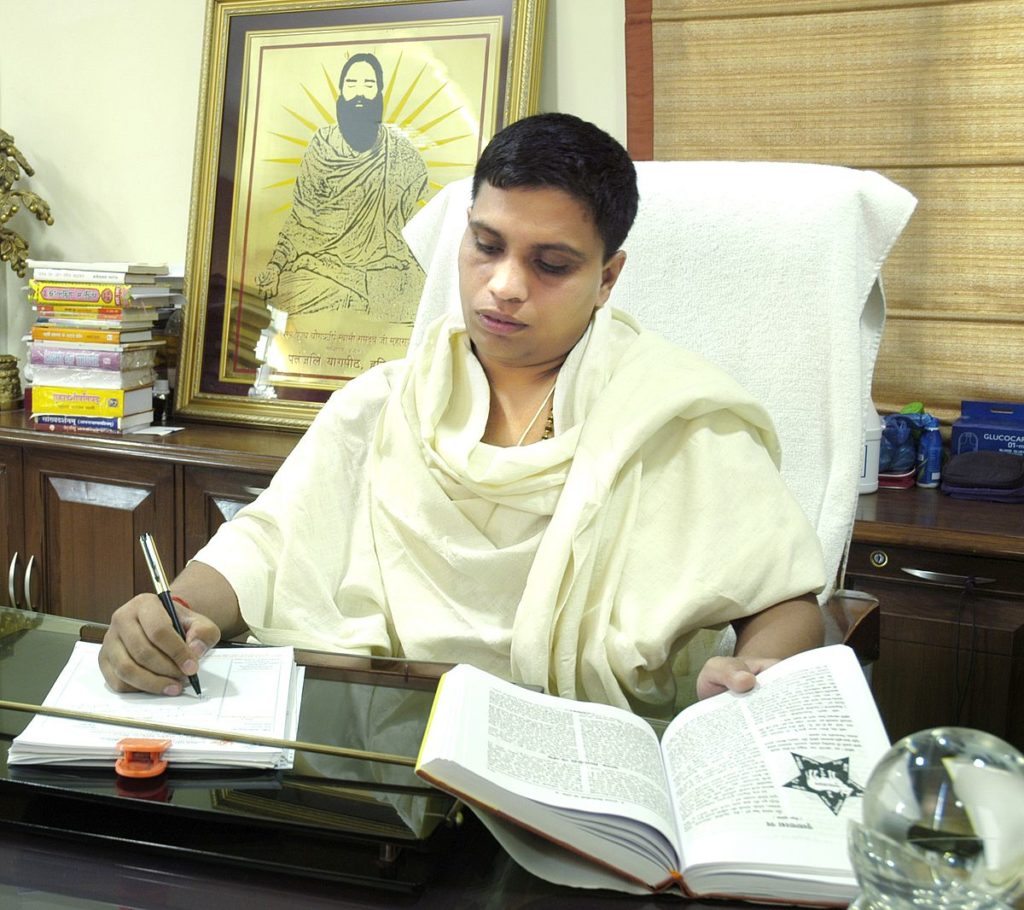 The face of many of Patanjali products or Yoga tutorials – Acharya Balkrishna- has made it to the billionaire list. The 45-year-old yogi made $6.5 billion fortune from fast-growing consumer goods giant Patanjali Ayurved.
Balkrishna owns 98.6% of the privately-held company, which he co-founded with guru Baba Ramdev. Furthermore, to push their online sales, Patanjali recently inked deals with several e-commerce giants, as Amazon, Flipkart and Big Basket.
Sameer Gehlaut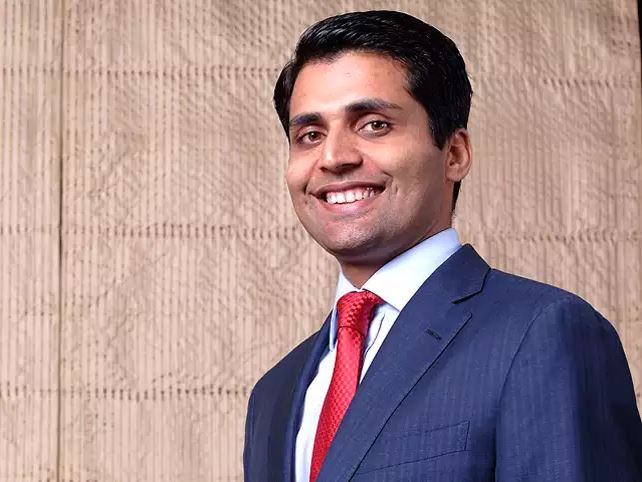 The founder of Indiabulls group is one of the youngest self-made billionaire of India at 44 years old.  An engineer from India's Indian Institute of Technology, Delhi, Gehlaut started online brokerage Indiabulls with two college pals in 1999, which became a conglomerate of companies dealing in real estate, housing finance, and consumer finance.
He made the company public in 2004 and moved into real estate scooping up prized land in Mumbai in public auctions. The IIT alumnus current net-worth is $3.7 billion.
Vijay Shekhar Sharma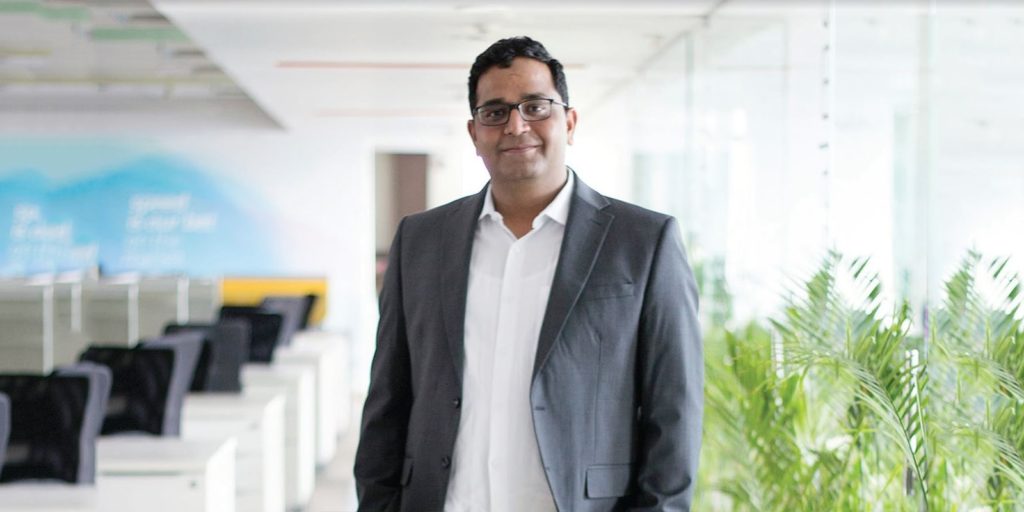 If you use Paytm for your purchases, you should definitely know its founder, Vijay Shekhar Sharma. The son of a schoolteacher, Vijay, founded the fast-rising mobile wallet in 2011 and hasn't looked back since. The net worth of the 39-year-old is $1.72 billion.
India's demonetization in 2016 paved way for Paytm to notch up 250 million registered users, with 7 million transactions daily. He has also created an e-commerce business, Paytm Mall, and the Paytm Payments Bank.
Rajesh Mehta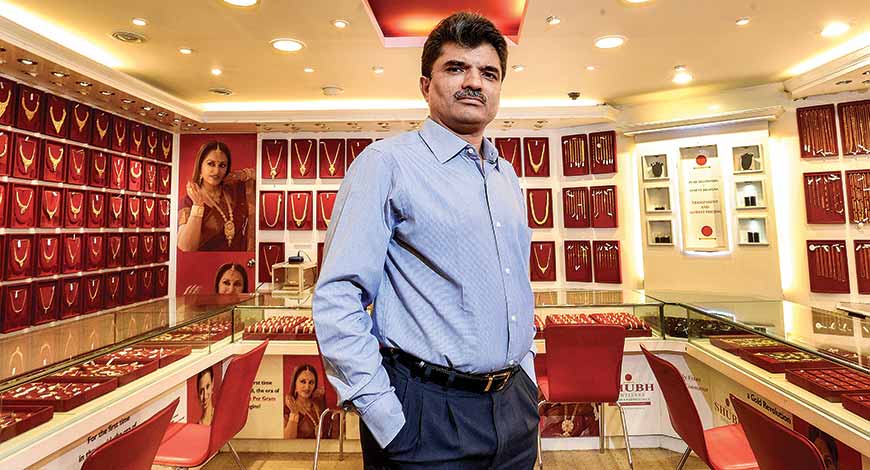 This is a real 'rags to riches' story! Born in a lower-middle-class family, Rajesh Mehta and his brother began their business by taking a loan to purchase jewellery and then selling it door to door, and now the 54-year-old's net worth is projected at $2.6 billion.
Rajesh runs Rajesh Exports, the world's largest gold exporter, which he started in 1989 with his brother Prashant. The listed flagship acquired Swiss refiner Valcambi in July 2015 and now has refineries in both Switzerland and India. They even made it to Forbes Asia's prestigious Fabulous 50 list in 2017.
Here are some honorary mentions:
Naveen Jain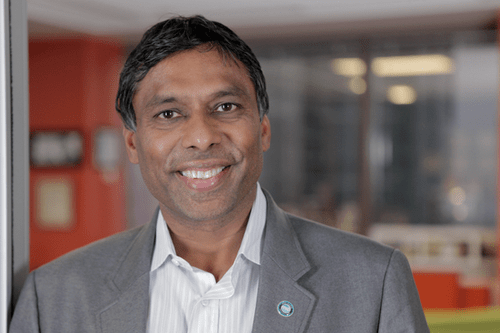 Born to a small Jain family, Naveen Jain, founder and former CEO of InfoSpace joined the billionaire league in the 2000s, before the crash of the dot-com bubble. The 58-year-old also co-founded Moon Express, a company formed by fellow entrepreneurs with the goal of ultimately mining the Moon. He is the founder of several successful companies including Viome, TalentWise, Intelius.
Sachin Bansal and Binny Bansal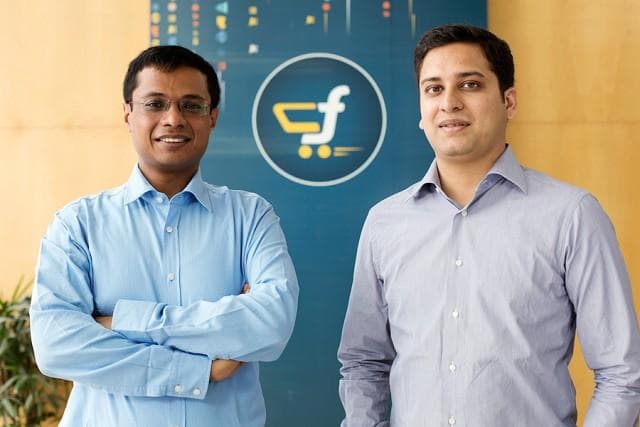 co-founded the e-commerce giant Flipkart in 2007. They went on to become the first internet billionaires in 2015, but lost their billionaire status after the e-commerce firm's valuation fell in 2017.